Hope all is well and everyone is safe. I'm happy to start the Buzz back on print and with a quiet Vesak which passed us, I thought it's the ideal time to speak to my guest. Educated at Ladies College, she completed her degree in Political Science, specializing in International Relations, and completed her MBA at the University of West London. Today she talks about her life and her work at the United Nations.

FULL NAME – Chamithri Rambukwella
HOMETOWN - Kandy
STATUS - Single
BIRTHDAY - 31 May
PASSIONS - Travelling, meeting new people and politics and diplomacy

HOW WAS IT TO WORK FOR THE UN?
It was an interesting experience. I was fortunate to be able to work representing both sides of the UN. I represented Sri Lanka (a member state) from 2011-2015 as a diplomat and right after, I joined the UN secretariat and worked as a UN staffer (2015-2017). Both aspects were intense and interesting. I must say that, though the perks were better whilst working as a UN staffer, I enjoyed myself more, representing Sri Lanka. It gave me the opportunity to be able to perform for my country and that's a feeling that cannot be outdone by any perk I could have been given.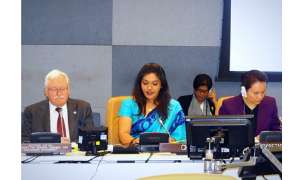 WHAT MADE YOU PURSUE THE QUEST TO MAKE VESAK A UN HOLIDAY? In 2014, Israel submitted to the Committee on Conferences of the UN, Yom Kippur - a Jewish holiday, for consideration to be made a UN holiday. I had just concluded my tenure as Chairperson of that committee and was part of the discussion when this happened. I was instantly reminded of the fact that Sri Lanka, through the late Hon. Lakshman Kadirgamar had made a similar request in 1997/98. But this request was denied at the time. I proceeded to do some research into the matter and thought it would be a great opportunity for Sri Lanka to resubmit the request of making Vesak an official UN holiday.
VESAK WAS RECOGNISED AS AN INTERNATIONAL DAY AS A RESULT OF HON. LAKSHMAN KADIRGAMAR'S GUIDANCE IN 1998. WHAT WAS LACKING THEN IN MAKING IT AN INTERNATIONALLY RECOGNISED UN HOLIDAY?
When the request was made in 1997/98 by Hon. Lakshman Kadirgamar, it was denied on the basis that the UN would have to incur an extra-budgetary expense by adding a holiday to the calendar. To answer your question, what Hon. Kadirgamar probably lacked at the time, was someone to pick up the slack and lobby for the initiative. As Sri Lankans, we tend to be content with the bare minimum and often compromise on the weight of our full potential, and thus, in 1998, we settled for a somewhat satisfactory response from the U.N.
HOW WAS THE REACTION WITHIN THE UN OPERATION WHEN THIS WAS PUT FORWARD?
Well, there was quite a bit of opposition. At first when it was just Yom Kippur (Jewish holiday), on the table for discussion, the Secretariat of the UN, in fact, came back to the committee and stated that there would be no incurrence of any extra-budgetary expenses in case of an added holiday. (This was contrary to what was told to Hon. Kadirgamar when Sri Lanka made the Vesak request initially) However, the moment Sri Lanka re-submitted the request for Vesak to be considered a UN holiday, the response from the Secretariat was similar to the one given in 1998 to Hon. Kadirgamar. This time we were not going to give up without a fight and I decided to forge ahead with our request. We managed to procure support from all the majority Buddhist countries and a few others to sign the request as a body of 32 co-sponsors. A few other powerful countries then decided to put a spoke in the wheel, by following suit and submitted their own holidays for consideration in an attempt to strongarm us out of consideration – none of whom had any interest in this until Sri Lanka submitted Vesak for discussion. Yes, Sri Lanka may be a tiny little island nation and we almost have little to no influence at the UN; but in this instance, this little island nation was done being bullied by the larger, more powerful states and I decided to hold our own. We have, in abundance, an extremely hardworking and intelligent workforce, that will excel given the right leadership and empowerment. This was one occasion where we did not allow ourselves to be bullied into a corner.
WHAT SUPPORT WAS EXTENDED BY THE GOVERNMENT AT THE TIME FOR THIS TO COME THROUGH?
I ran this initiative by the then President, H. E. Mahinda Rajapaksa when he was in New York for the High- Level Segment of the General Assembly in September 2014. We weighed the pros and cons and it was not going to be easy. Also, we were looking down a road of long negotiations, but it was an opportunity we did not want to squander. H. E. Mahinda Rajapaksa ensured that I was empowered to be able to carry out the negotiations on behalf of Sri Lanka. It was in fact, an excellent example of what strong leadership and support can do to empower those representing the country, where even the impossible can be achieved.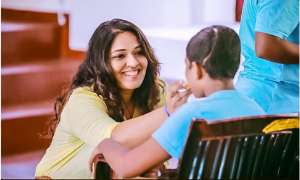 WHO WAS YOUR BIGGEST INFLUENCE AND SUPPORT IN SEEING THIS THROUGH AND MAKING VESAK GLOBALLY RECOGNISED?
That's an easy question. My biggest influence for all I do in life has been my parents who always had only one piece of advice to us as kids. No matter what you do, give it your best. That being said, however, my greatest ground support in this fight was my mentor Dr. Palitha Kohona. He was the Permanent Representative of Sri Lanka to the UN. All of what I learned as a diplomat I learned from him. I was in my early 20's when I got to New York and he drew me out of my shell and moulded my career to be the diplomat I became. He was stern and disciplined, but he was also generous with his guidance. Particularly in today's world when people dislike sharing credit and when they take pleasure in discrediting another's work, Dr. Kohona was the complete opposite. He trusted me to carry the fight forward and he empowered me to do so. Even when other Ambassadors requested him to withdraw our request, he steered their requests to me and stood by like a rock while allowing me to take decisions in consultation with him.
THIS IS QUITE AN ACHIEVEMENT FOR SRI LANKA. WHY THEN HAS IT NOT RECEIVED THE SAME RECOGNITION THAT HON. KADIRGAMAR GOT WHEN HE MANAGED TO GET VESAK DECLARED AN INTERNATIONAL DAY?
That's a good question. The way I see it, it's a couple of things. Firstly, Sri Lankans do not understand the nuances of how the UN works. They assume an International Day and a UN holiday are one and the same. There is an International Day for everything. For instance, we have an International Yoga Day and an International Day for, believe it or not, Toilets(!), as opposed to a UN-recognised holiday. We only have 10 holidays that the UN has agreed upon. And in 2014 Vesak was recognised as one. Secondly, the moment my name was associated with it, probably because I come from a political background it was promptly swept under the carpet. It didn't help that the incoming government at the time happened to be political opponents of my family and the outgoing President with whom my closeness was of public knowledge.
AS A FEMALE WORKING IN POLITICS - WHAT IS YOUR STAND ON THE FEMALE REPRESENTATION IN PARLIAMENT?
Female representation in parliament is next to nothing in Sri Lanka. It is deplorable. I'm not an advocate of quota systems because of the way that women are picked for nominations, to stand for an election where women are chosen at random, simply to tick the checkbox of 25% female representation. This situation has deteriorated throughout the years. It's disheartening because in the past, we've had in politics formidable women, like Siva Obeysekara, Tamara Illangaratne, Vivienne Goonawardena, Vimala Wijewardene not to mention the late Sirimavo Bandaranaike who were all par excellence.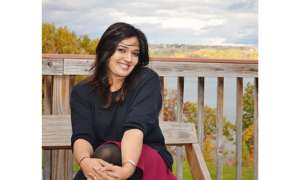 WHENEVER A WOMAN HAS BEEN GIVEN HALF AN OPPORTUNITY, IN ANY GIVEN SPHERE, SHE HAS EXCELLED. WE HAVE MANY GREAT EXAMPLES CURRENTLY IN SRI LANKA. ASHA DE VOS, OTARA GUNAWARDENA, JAYATHMA WICKRAMANAYAKE, JAYANTHI KURU UTUMPALA AND MOST RECENTLY SHARLYN PERERA STAFFORD ARE ONLY A FEW WHO HAVE SHATTERED THE GLASS CEILING AND RAISED STANDARDS, NOT JUST FOR WOMEN BUT FOR MEN AS WELL. STILL, HOW MANY OF US EVEN KNOW WHAT THEY DO?
Male leaders who acknowledge a woman who has excelled are few and far between, but this is what also gives me hope for the future. Leaders like Namal Rajapaksa are challenging the status quo and forging an inclusive path for women leaders to take their place in leadership going ahead, but my prayer is that more like him should join the fray. Sri Lanka, in comparison to her neighbouring nations, is ahead. However, we have a long way to go. We as a nation will only be able to flourish if half our women which account for half our population are treated with respect and are given equal opportunities to contribute to the growth of the nation. I'm not limiting myself to the sphere of politics when I say this.
WOULD YOU BE FOLLOWING YOUR FATHER'S FOOTSTEPS IN THE FUTURE?
Hahaha! Interesting question. I have no plans right now to become a politician. My father is a first-generation politician, quite by accident. He never planned on it. As a result, we are not a family that feels that it's a must that one of his kids should follow in his footsteps. My parents have always inspired us to follow our dreams and do what makes us happy. whether it's in the public eye or not. That's where I am at my happiest.
WHAT'S YOUR OPINION ON COVID AND HOW WOULD THIS AFFECT THE LIVES OF THE YOUTH?
I think it's a timely reminder for us all to reconsider our lifestyles and reconsider our priorities, personally, as well as nationally.
The current government along with our health care workers, the police, and our tri forces are doing a truly amazing job in going above and beyond the call of duty to keep us safe. They truly are real-life superheroes. We, however, must remember, that as citizens we also need to take responsibility in the way the situation is handled.
Coming out of this pandemic, there will be many challenges that the youth will have to face. I fear a huge psycho-social impact on the youth because life as we know it is now forever altered. The larger portion of responsibility coming out of this will lie with the youth. We will have to work harder and be more responsible to be educated, informed, and reserved in our dealings to keep the curve flattened. We are going to have to rethink and restructure the future; rebuild the economy, rethink national priorities, be more involved in policymaking, shed light on and discuss difficult issues such as mental health, gender disparity, etc. Just as much as the burden lies with the government, it is our collective responsibility to give back to the country and ensure that none of our citizens are left behind whether it be in thought, word or deed.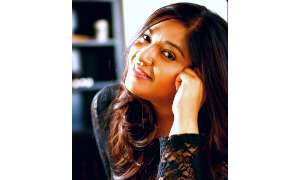 ANY FINAL THOUGHTS?
I would like to acknowledge Jonathan Benedict who made all of this possible. For taking the time to listen, for doing his own research, for connecting the two of us, and for pushing me to do this. Because left up to me I probably would have never done it. Thank you for being the strength and support in everything I do.