Today I have two stunning women who have championed the crown for Miss Intercontinental Sri Lanka 2017. Natalee who was crowned the winner graced the crowed that night with her casual style of speaking and Joyce might have just won the crown for her timeless beauty. I wanted to catch up with these ladies to know what is up their sleeve for a busy year ahead with the International pageant hitting the island soon.
Here is what they had to say!
Miss intercontinental Sri Lanka 2017 Natalee Fernando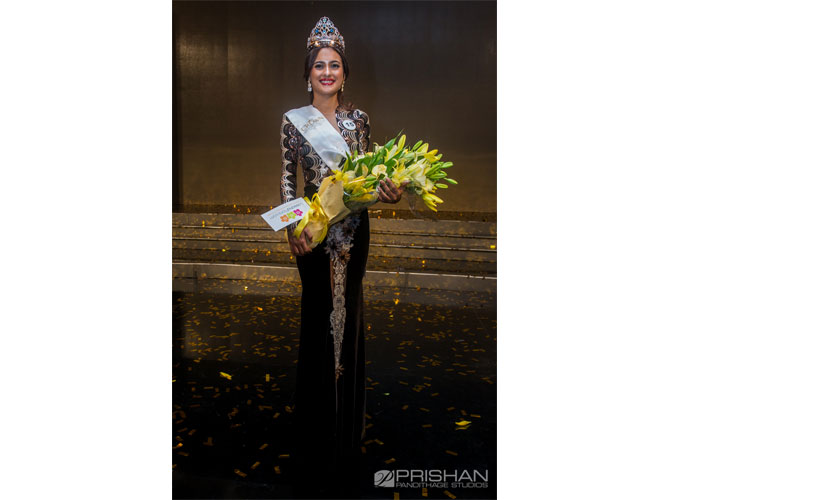 How would you define yourself?
Self aware, passionate, empathetic and confident in my own skin. I'm also a very proactive person but my true identity is in the fact that I'm a child of God and everything I am and ever will be is centred around my faith.
Who has been your biggest support in making this a reality?
My family
How was it to be a part of a pageant ?
It has been a life changing experience and taught me to channel every last bit of my inner strength and become the best version of myself.
How are you preparing yourself for the international pageant?
More or less the same as for the local one. My race isn't over so I'm staying focused on the Crown. still keeping fit, eating right basically taking care of myself really well and I guess just carrying on with the same momentum.
If you had to crown someone else and not you, who would your pick be from the others who took apart with you and why?
I can't pick one girl. Each one had their own strengths and weaknesses but they were all special girls and potential Queens. They still are to me.
What is going to be a community oriented project which you will champion
I've already started some work in Kalpitiya in a tiny fishing village. The village literally has no clean drinking water unless it is purchased and majority can't afford to purchase water. So I'm working on a solution to the water problem, but in the meantime I've paid for 60l of drinking water to be delivered to the schools. I've also decided to support teenage mums in the village. I'll be delivering basic necessities like mosquito nets and blankets because their babies literally sleep on the floor in tiny huts. But Kalpitiya is just a start. I think I would ideally like my focus to be women and children in places like this village. Empowering women to be more and do more regardless of their circumstances. I want to make a difference in places where it really matters and where they really need it even though they don't even know what my name is or what my title means.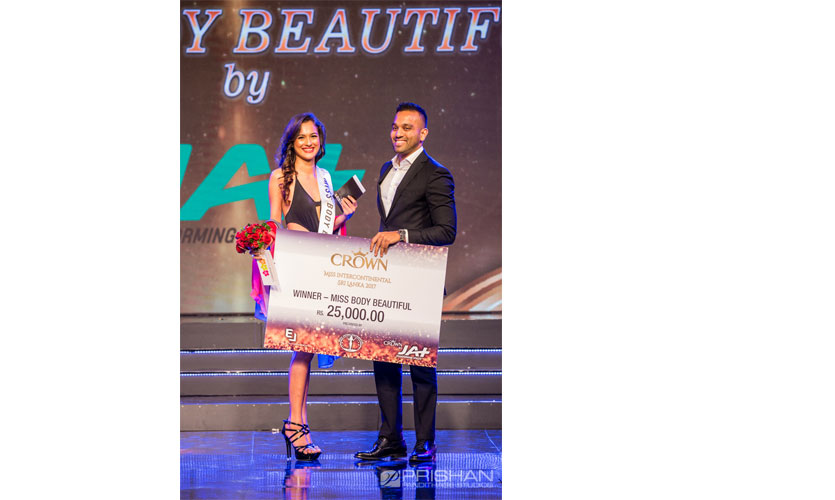 What's a body part that you wouldn't mind losing?
A finger or a toe.
What's the most useless and useful talent you have?
Useful- I'm good at arts and crafts. Useless- my ability to speak.
If You only get 3 words to describe yourself – what are they?
Passionate, intelligent and strong.
Joyce James Gunawardene – National and International Director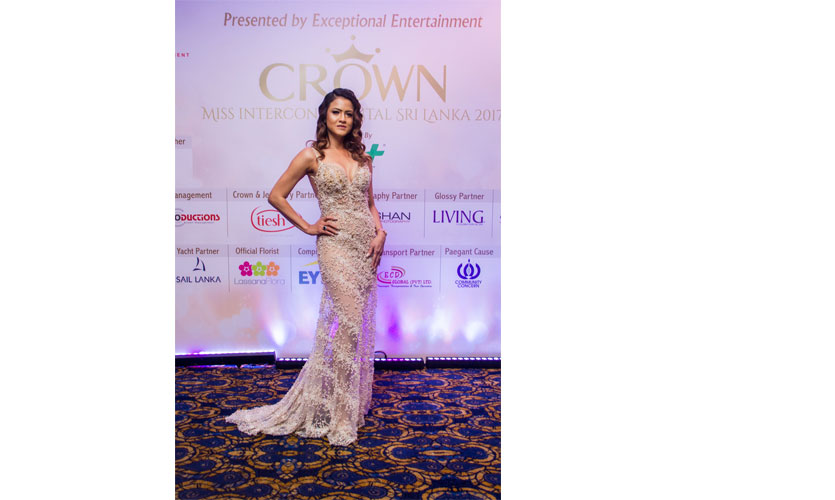 What made you take up this title?
Having been in the modeling industry for over 20 years and seeing beauty pageant after beauty pageant mushrooming from every corner left me in utter disbelief. You see a lot of back-lash about beauty pageants and how people talk about all the negativity about the pageant world, but who has really done or taken any corrective measures to rectify this? Speaking out is good, but you need to be able to walk the talk. So when I met the representatives from the Miss Intercontinental Organisation last year and conveyed my concerns, I was caught off guard when they said you would be the perfect candidate to take on the National and Global Franchise.
I knew then that I could make a change and not limit the Miss Intercontinental Pageant to being just another pageant, hence why I decided to go with "Beyond Beauty". Our candidates and eventually the Queen needed to be empowered so that they give back to society and become an ambassador, the voice for the voiceless that other women and children can look up to.
How has it been working with the girls, and what has been the outcome for them from this?
I was fortunate and blessed to get an awesome 16 ladies who were really willing to learn, sacrifice, and dedicate their time to the pageant and its cause, The Heavena Home for abused trafficked and homeless women and their children. The ladies from The Women's Chamber of Industry and Commerce played a vital role in this pageant when they readily partnered with the pageant to mentor the candidates for 2 months and throughout the year after the pageant. For all those who attended the pageant it was very evident how confident, articulate and empowered they all were. All 16 ladies that took part are all winners in my eyes, each of them in their own right. It is not all about winning the crown but, it's the race you run, what you learn from it and how you use that learning to become better human beings and better citizens.
How is the preparation for the international pageant?
It is going extremely well and we are hard at work to put on a fabulous production and the event of the year whilst promoting Sri Lanka to the world. With Sri Lanka's most burgeoning tourism markets being India, China, Japan, Europe and Australia it would be most advantageous that Sri Lanka uses the Miss Intercontinental 2017 pageant as a platform to increase tourist arrivals into Sri Lanka by showcasing the beauty, diversity and opportunities the country has to offer. Conventionally, showing off this stature in these countries will have a collective of high net worth individuals and conglomerates in the audience associated with the pageant, who can also be made aware of the plethora of investment opportunities that Sri Lanka can offer in key growth sectors. It is important in order to make a global event such as this a tremendous success that the larger conglomerates of Sri Lanka and the Government of Sri Lanka become stakeholders in this event.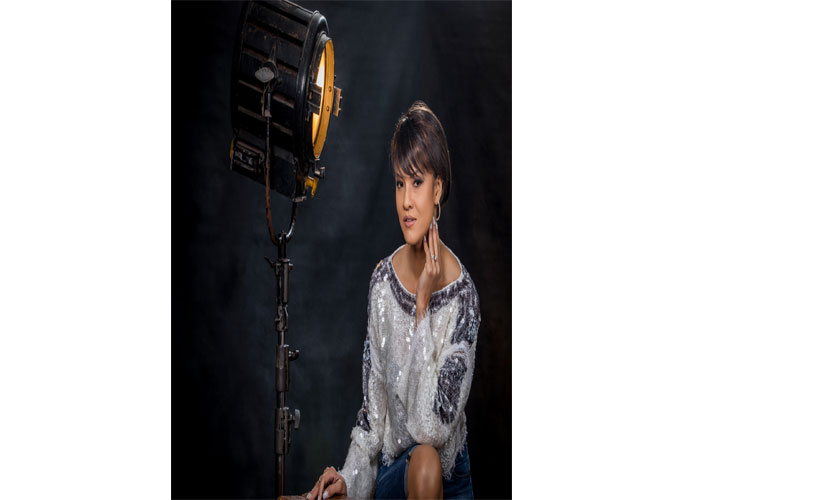 What do you feel has been lacking in beauty pageants in Sri Lanka?
Professionalism and the need to make beauty pageants one that is conducted where the contestants are held in high esteem and trained to perform at levels that they would not have believed they could achieve. This is possible when the pageant is run in transparent, efficient and high standards.
What are the duties you have set aside for the winner for this year?
The CROWN Miss Intercontinental 2017 Queen, Natalee Fernando has a very hectic schedule. One that starts off where she dedicates a day or two a week to the pageant cause Heavena where she works on empowering the women in the home and creating awareness of the cause. She will initiate fund raising activities for this home in way of charity functions, auctions, walks etc. She has already started work two days after winning the Crown on a little fishing village in Kalpitiya.