In a stressed induced life, the resurgence of interest for a natural well-being seems to be the thrust today. Hence our reason for picking up Ophir. Passionate about holistic healing, the solely local Ophir offers a wide line of handmade beauty and bath products using valuable antioxidant properties of tea, making its floral-tropical packaging a pleasant sight to all who behold.
In the following interview, we speak to Founder Rohini Nordmann on the evolution of Ophir and their non-chemical approach to skincare: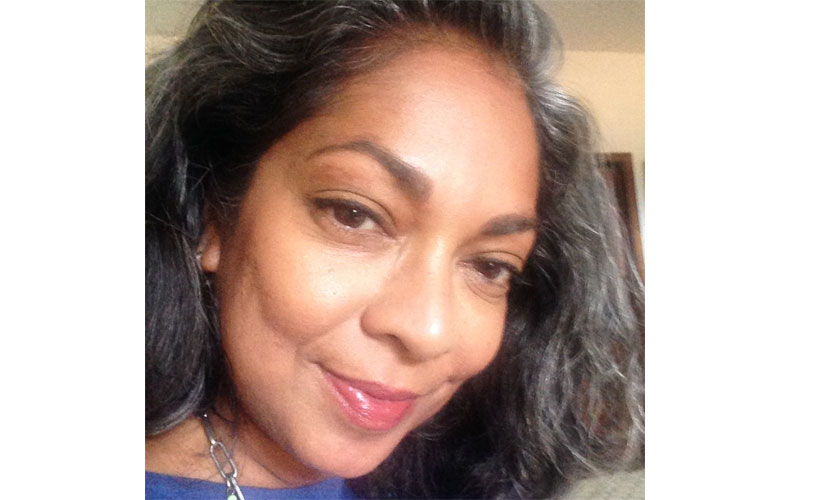 We are quite enamoured with your brand name and design. How did you come up with 'Ophir'?

Ophir is the name of an ancient mythical land fabled for its beauty, civilization and great natural wealth. Some scholars say it may have even been a name for ancient Sri Lanka.

So, when I was casting around for a name for this range of high end, artisanal, tea-based skin-care products, I remembered the poem by John Masefield I learned in school as a little girl and how I'd loved the sound of the name "Ophir" and that mystery, beauty and richness it represents.

The design work around this idea flowed naturally from the rich imagery of ancient Ophir, reflecting natural botanical beauty but with a sophisticated backdrop (derived from an old tapestry) of the label design, the deeper, vivid colours, the classic typeface of "OPHIR", the black bottles and jars with coppery bronze accents.

Above all, I wanted to develop a brand that would showcase the botanical riches and the best-known exponents of Sri Lanka's botanical wealth: Our world-famous tea and the array of fabulous herbs and spices that over the centuries have brought so many people from all over the world to our shores. I wanted to offer the highest possible quality of a 100% natural tea-based range of skin care to both local and international markets. Something that would have a timeless and cosmopolitan appeal.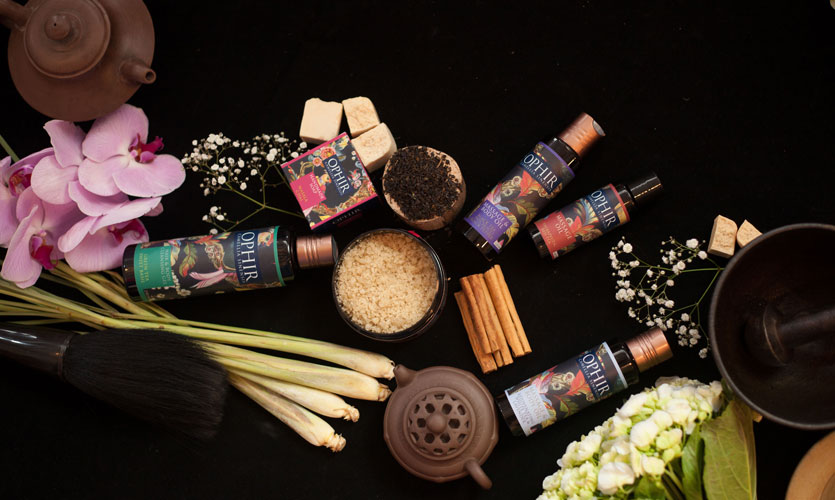 Your products range across ten major categories. Could you guide us through the key ingredients you chose for them?

All our products feature the potent benefits of Ceylon Tea. Tea is a powerful antioxidant and delivers excellent anti-aging nourishment through the skin.

Our recipe for healthy, vibrant skin is to gently cleanse daily (use our soaps, liquid soaps – also great for shaving, & shower gels); exfoliate weekly (we have scrubs for body, face, hands, feet) to take off dead skin, pollutants and impurities and to support the skin's own renewal processes; then nourish and protect skin with our moisturizing lotions, oils and creams. It's also good to have nourishing, purifying soaks (bath salts for body or foot soaks, bath oils) and revitalizing massages (massage oils with potent tea extracts and essential oils, free of mineral oils).

We use native ingredients such as cinnamon, lemongrass, sweet basil, patchouli, vetiver, cardamom, nutmeg, black pepper, jasmine, mint, and coconut and combine these with universal skin care ingredients such as lavender, rosemary, thyme, rose, calendula for a more sophisticated product aimed at delivering gentle purification and powerful nourishment to the skin .

Many of these ingredients also have potent aromatherapy benefits that can relax, revitalize, uplift or calm. Only natural essential oils have a real physiological effect – synthetic fragrances smell nice but don't have true aromatherapy benefits.

At the same time, by using our products regularly, you reduce the toxic load of chemicals and synthetic ingredients such as parabens, sodium laurylsulfates, synthetic fragrances, just to name a few.

Our 100% natural formulations mean that the beneficial natural ingredients in our products can be readily absorbed by the skin to support the body's own ability to maintain balance and vitality. You'll find that our products don't strip the skin, or after moisturizing feel fine for a while and then skin looks dry or feels stressed again.

After a period of time using only high quality natural products, you will see that your skin responds by being able to better retain its natural moisture, heal and protect itself.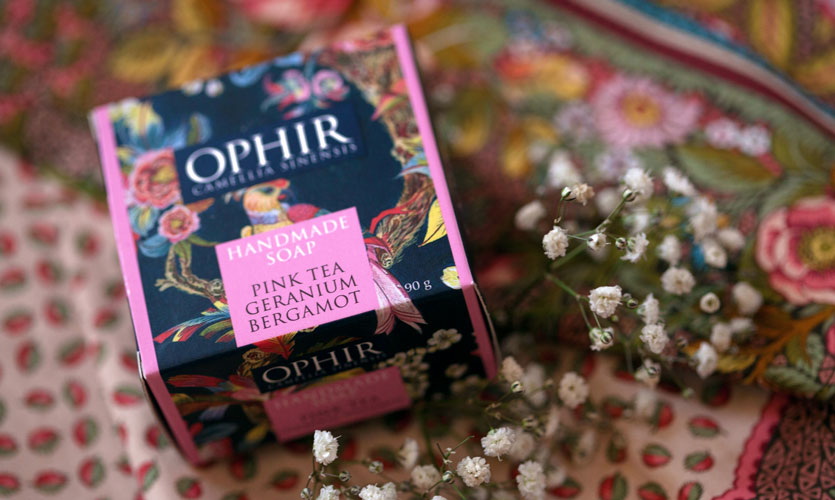 Why does natural soap sweat when exposed to warm weather conditions?

A natural soap that is still going through a (long) drying process can sweat in humid weather conditions because these soaps have no chemicals to bind oils and water in the formulations. The soap efficacy doesn't suffer from a little sweating.

It's vital to be informed about the harmful ingredients of the products widely sold in the market. What are some of these ingredients and its effects?

We don't use parabens, sodium lauryl sulfate or sodium laureth sulfate, synthetic fragrances, phthalates, silicone, Phenoxyethanol, triclosan (used in so many antibacterial soaps and detergents), mineral oils and other petroleum derivatives, artificial colourant. There's an awfully long list of things that we don't use that go into so many mainstream skincare and cosmetic products to preserve, bind, fragrance, lighten skin, etc., which are variously irritants, endocrine disruptors or carcinogenic.

I have a great respect for modern science – as much as I believe in and am passionate about the wisdom of natural healing and wellness traditions. But we now know that after at least 2 -3 generations of people using products with modern chemical ingredients such as those mentioned earlier, there is empirical evidence that the human body can't process or metabolise many of these substances. So we get allergies, irritations, we disrupt our hormones, we risk cancers. This is a list and a topic for a much larger and longer discussion.

Now, we can't always choose the quality of the air we breathe, or the water we drink because we can't just up and move to another country or a new city because of pollution or environmental contamination. But we always have a choice of what we apply onto our skin. The skin is the largest organ of the human body. Over 60% of everything your rub into your skin is absorbed into your bloodstream and processed through your other vital organs.

One of the driving forces behind Ophir is that over many years living and travelling around the world, I became increasingly sensitive– and even seriously allergic – to these kind of chemical substances in skin care products and food. I started using only natural brands, being more aware of what I was eating and drinking. I became convinced that there was room for one more product that just stuck to being natural, wholesome, supported the skin's own metabolic processes, while boosting antioxidant nourishment and protection. With our wealth of botanicals, why not something from Sri Lanka?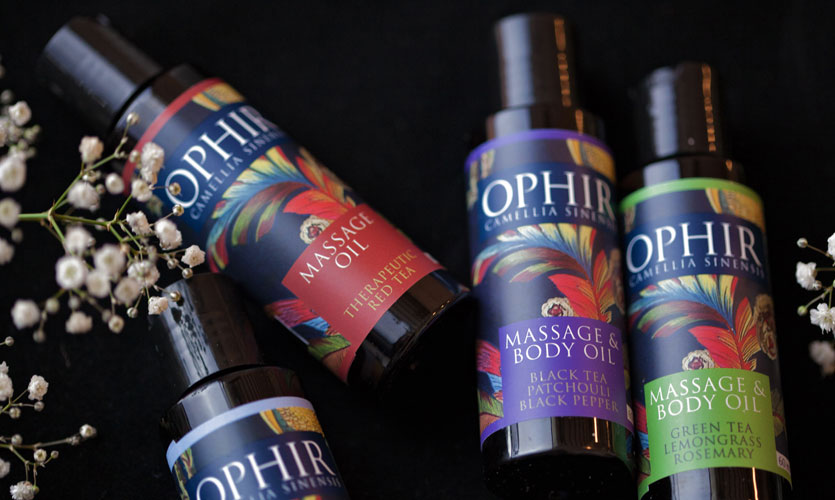 Share with us your favourite part of the products processing and why.

My favourite part of the process is when we have the finished product ready for packaging. The assembly and stock rooms smell glorious and I start to see the product – carefully packaged by hand – emerge into the final product you see on retail shelves. I love this culmination of hard, skilled artisanal work, visual beauty and olfactory bliss! It's like Christmas!

What other interests do you have when not in your products laboratory?

I am a voracious reader, traveller, passionate about other people, cultures, music, art, food and wine, architecture and above all, history. I also love the outdoors and have been a passionate scuba diver since my teens.

Increasingly, I try to spend more time closer to Nature and any time spent immersing myself in Nature's rhythms and cycles gives me great contentment. Living on this beautiful island presents many opportunities to do this.

And that's why I am also passionate about the environment, protecting our mountains, oceans, forests, jungles and all the amazing creatures in them. And that each of us in our own small way remains conscious and actively contributes to the preservation of the one thing we can't manufacture ourselves – Nature.
Pics courtesy: Ophir