The much awaited Facia Miss World Sri Lanka 2018 pageant pulled off in a grand scale as another charming young lady from Sri Lanka grabbed the coveted title. Organised in association with Model Shop and Voice of Asia Networks, Facia Miss World Sri Lanka is an attempt to celebrate the beauty of Sri Lankan women. 11 contestants made their way to the finale as a result of two months of hard work and dedication to win the title to represent Sri Lanka at the main pageant which will be held in China later this year.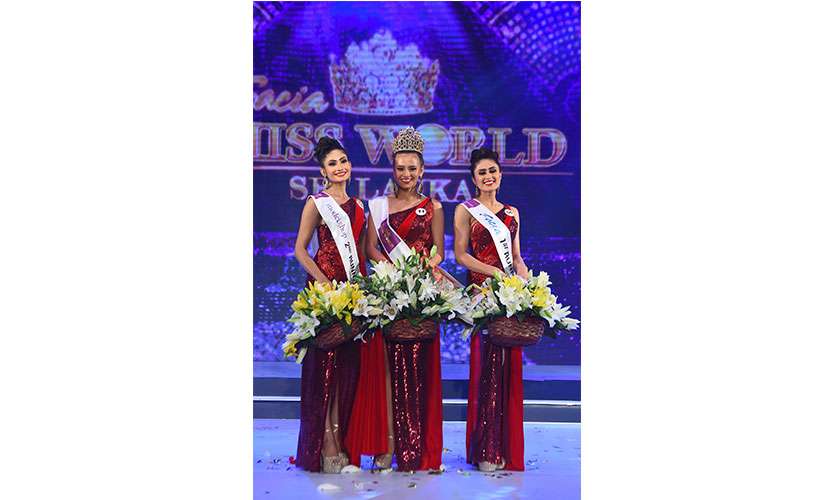 The judges for the evening were film director and screenwriter Bennett Rathnayake, beautician, entrepreneur and grooming instructress Wena Goeiyana, Founder/CEO Nalaka H Consulting Inc., Nalaka Hewamadduma, Mrs Singapore Universe 2011 Kenny Santika and master stylist Gerald Solomons.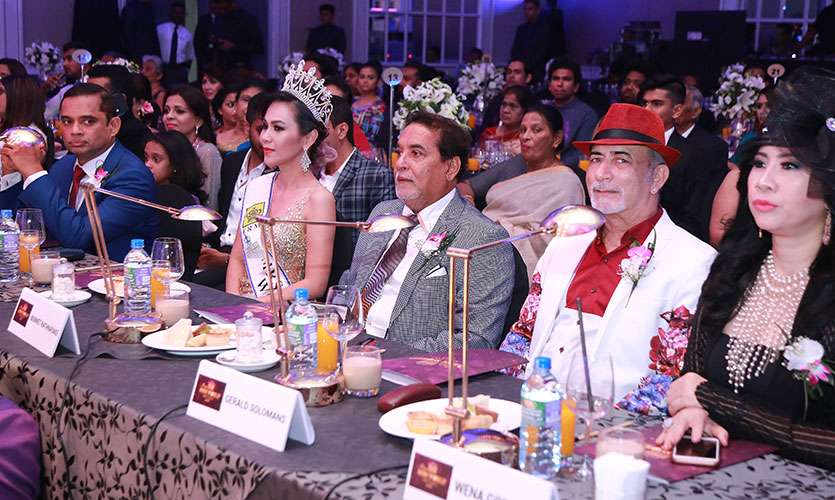 The pageant was choreographed by veteran designer and choreographer Senaka De Silva.
The splendour of the Indian Ocean was highlighted in the opening performance by the Channa- Upuli Performing Arts Foundation. This performance accompanied the resort wear parade with all 11 designs done by renowned batik artist Eric Suriyasena. Performances by Voice Print and the Channa- Upuli dancers added much glamour to the evening.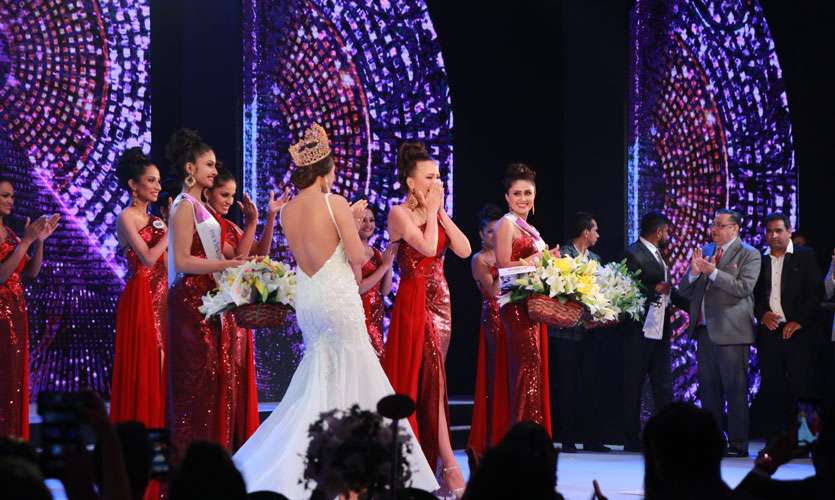 The air was quite competitive as each finalist had a talent of their own. As the winners of the mini pageants were announced, the audience moved to the edge of their seats as they started guessing who the winner would be.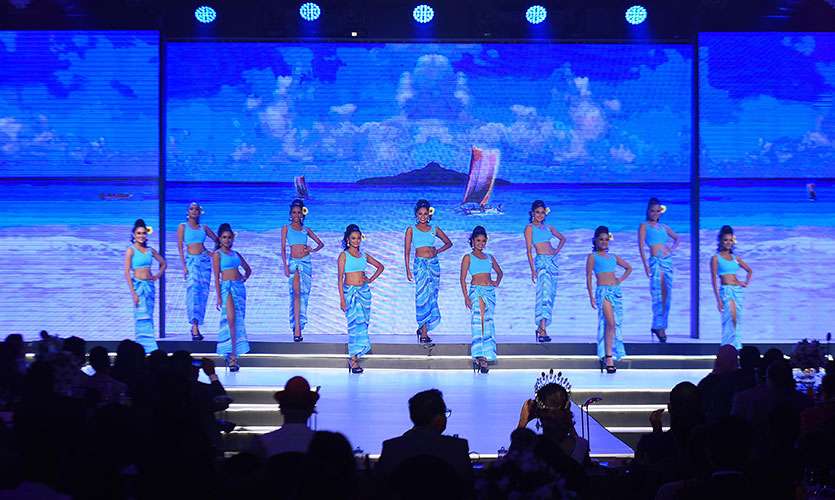 The winners of the mini pageants are as follows;
Miss Congeniality: Rumali Gamage
Kiss Miss Popular: Dilakxi Anthony
Facia Most Beautiful Skin: Rumali Gamage
Fadna Body Beautiful: Nilushi Pawanya
Denta Most Beautiful Smile: Rumali Gamage
Offmarks Face of the Year: Uthpala Dissanayake
Miss Sports and fitness: Nilushi Pawanya
LICC Model of the year: Nadia Gyi
Singer Miss Talent: Keshi Fernando
Aliya Resorts and Spa Dances of Sri Lanka: Dilakxi Anthony
Triumph Miss Confidence: Nadia Gyi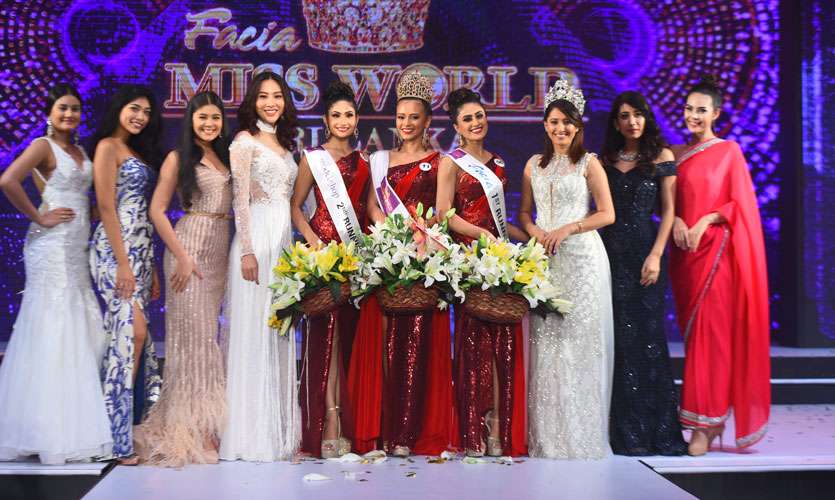 As the evening drew towards its most crucial moment the contestants walked the ramp for one last time in their elegant evening wear dresses designed by Charith Wijesekara before the names of the top five contestants were revealed.
Nilushi Pawanya and Peshala Wijesundara were sashed as the second and the first runner up respectively while Nadia Gyi walked away with an elegant, custom-made crown designed by Raja Jewellers when she was crowned Facia Miss World Sri Lanka 2018.
As the evening drew to an end we spoke to the winners, judges and guests who shared their views:
"I think we had a very good set of girls. Some of them were raw at the beginning but we managed to get them all to one level. The judgement was good. We gave them all the technical training and in the end they faced it well." – Choreographer Senaka

"I'm really excited and I didn't expect it. It has been an amazing journey and I wish Nadia all the best."- Peshala Wijesundara, First runner up

"How I feel right now is absolutely indescribable. I think all the hard work paid off and I'm very excited. I have one month to prepare for the main pageant and I will make use of it and definitely try to bring the crown home." - Nadia Gyi, Winner

"We all have a competition in life and this experience gave me a chance to improve myself. I hope that I can use this title to achieve my dream of becoming an actress." - Nilushi Pawanya - Second Runner Up

"Firstly I want to thank the organizers for inviting me for this pageant as a judge. During the judging process we had so much fun. The winner deserves the title and I wish her all the best." - Wena

"I feel that all the girls had a good confidence in them. During the competition, they have learned from different experts and therefore they were groomed to be stronger women from the pageant itself."- Bennett

"All the girls were really smart and all of them wanted to give their best. They had a competition with themselves rather than with one another. They accepted the winner without a problem. We all looked at a person who could represent Sri Lanka and I think Nadia is capable of it. Her project too is quite amazing. All 11 girls were talented and they will hopefully start a career from now onwards." - Nalaka
Guests
"It's good to see how they grow and improve themselves throughout the pageant. Doesn't matter who wins or loses it's all about how they face the show."- Kushlani

"We have come a long way in terms of the beauty pageant industry. It has gained recognition among the public. When I represented Sri Lanka back in 2002 at Mr. World and other pageants it was quite difficult to find sponsors. So today we see a difference and it's a good sign for this industry in Sri Lanka. But we need to improve in terms of grooming and other areas in order to be in par with other countries." – Roshan

"I think the contestants faced the event very well. When looking at all the pageants happening in Sri Lanka I think this pageant is the best. Today's judgement was fair as well. They did their best and it will raise the bar for the pageants that will be organised in Sri Lanka." - Chulpadmendra

"All the girls faced the pageant well. Their presentations were good and they scored more on their personality rather than only the looks." - Menik

"The concept and the production was good. This is the best pageant out of all pageants as Sangeetha, Dhananjaya and Shereen have contributed their maximum for its success. It's a good opportunity for all girls in Sri Lanka to expose themselves to the rest of the world in a professional manner." - Suraj
Pics by Manoj Ratnayake and Damith Wickramasinghe