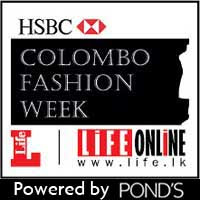 Collaboration continues: Pond's BB+ with Pallavi Symons for CFW
Neons and Nudes make a comeback
As an independent makeup artist who has experience of over two decades in the fashion and beauty industry, Pallavi Symons brings much artistic flare and knowledge to this year's CFW ramp. Collaborating with Pond's BB+ for the second consecutive year, she will share her expertise, showcasing neon and nude palettes.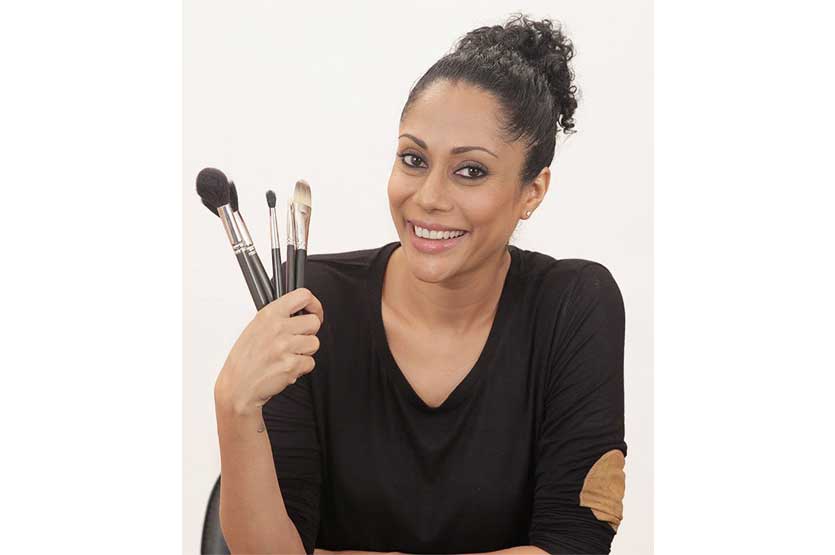 Pallavi will educate aspiring makeup artists and models alike, on being barefaced beautiful using Pond's BB+ and will accentuate facial features with the use of neon makeup. Sharing her thoughts on the industry and the ever-evolving trends Pallavi joined us for a brief conversation:
Could you explain a bit about your journey as an independent makeup artist?
It has been a long and worthwhile journey for me as an independent makeup artist beginning in the '90s when I was a commercial model up until date, when the whole business has taken very new and innovative steps and approaches to beauty as a concept. What started off as a necessity for a working model back then soon became a career that has now panned just under 2 decades. I have had the opportunity of working with brands, publications, designers in India and abroad, models, actors, film festivals, fashion weeks and currently, and digital platforms, all of great repute. For me, it has just been one long educational process as I continue to keep abreast of beauty and the business of it and stay current.
What are the new developments in your career?
Like I mentioned earlier, it is important for an artist to stay current and never be left behind with regard to developments, innovation and trends. The business changes every single day and make up application in itself is constantly evolving. The thing that I do, given that I work with actresses a lot is to have to be on trend always. Bollywood pretty much drives the industry in India and it keeps me on top of things to keep working on the scene. There is also the digital platform GLAMRS for whom I have to constantly refresh, revise and reinvent ideas. Between these two platforms, I have my hands full. I look forward to starting up an entirely online make up course to make available ideas and techniques to my audience and that is in the pipeline for now. Every day is still a new day at work.
What is your role in this year's CFW Spring and Summer edition?
One of the reasons that I am in collaboration with Pond's BB+ cream is due to its brand ethic, its mass reach and appeal and most importantly its easy availability. I believe that every woman/man has an equal right to experience modern beauty at its best and Pond's BB+ makes this possible. My contribution primarily remains educating our customer by way of simplifying and sharing the product and its uses/benefits in the best and most effective form. I have worked with the brand for the last two years and in that time, I have been able to provide a voice and make up techniques that are easily imitable for those that purchase and use the product. Last year, I collaborated with the brand to create easy to follow looks using Pond's BB+ as a base. This year we will be showcasing at CFW 2017, current international trends in make-up, which will be tailor-fitted to our audiences, be it for daily, night or work use.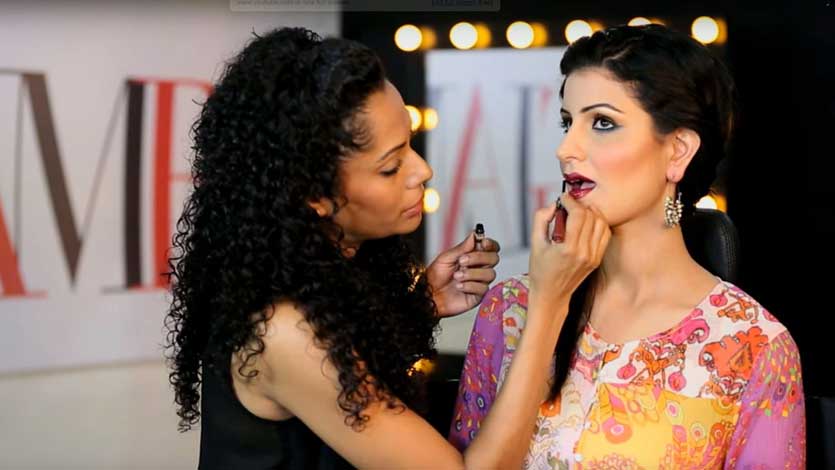 Could you talk about the makeup trends that you will be introducing during this season's CFW?
The mood that Pond's BB+ is setting for this year reflects international trends that are currently practiced. The focus will be on nudes and neon! To mention some of the top trends this year: Nudes (pertaining to skin finishes), neons (to add a very prominent dash of colour) and iridescence (to add glow/glitter). I will be focusing heavily on using Pond's BB+ to create different skin finishes that not only provide coverage but also create a whole finished look. Of course neons will add the element of fun and play and the glitters will take it all up a notch further.
What are the challenges you see when adapting the latest make up trends for different skin tones?
Well, in countries such as Sri Lanka, we have mainly medium to deeper skin tones. So the main challenge that presents itself to me is not the make-up application in itself but the mindset of the users. I find that most people are unable to get past the 'Fair Skin' fixation in-spite of being endowed with great skin and complexion. It remains my greatest challenge to gently persuade a client that his/her skin is just as beautiful as anyone else and that there are innumerable ways of approaching a medium-deep complexion in the most sophisticated manner. Once that barrier is broken, makeup is a breeze!
Makeup is an art that is constantly evolving: how do you keep with the latest trends?
There are two things that this incredible platform provides to a make-up artist; one, as an artist I am allowed to be creative and break norms that are set by icons, brands, etc. two, to become the very voice of those icons and brands to take forward to the regular user, innovations and trends that appear complicated. So I have a dual job, as an artist and as an educator. So not only do I need to study the trends but also keep an ear to the ground so these trends are relevant in our respective markets. While I read up and watch everything related to the business, I never forget that to progress forward, I need to always be my own person too. My advice to anyone in the business is to be curious but be unique.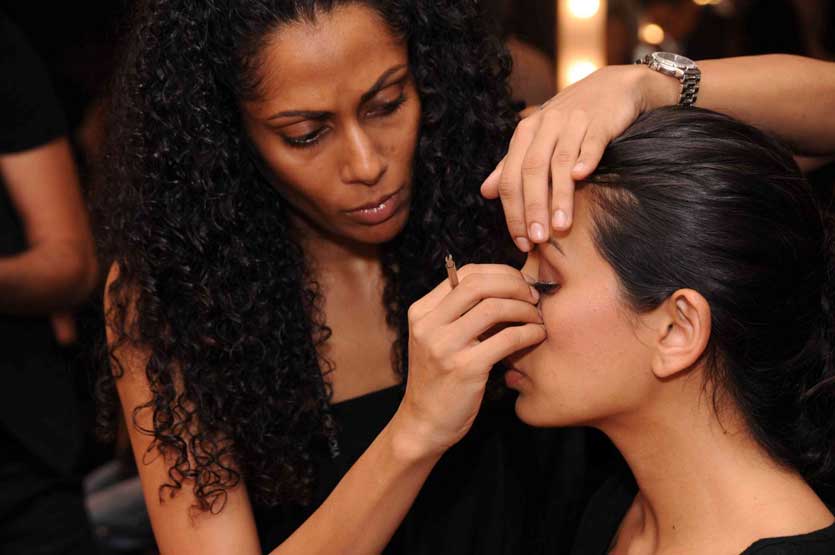 Living in tropical weather conditions with heavy humidity it is difficult to use certain makeup products. What are the products that you would recommend for Sri Lanka?
Yes, it is very understandable that the weather conditions in a tropical country make product selection a bit intimidating for a buyer. Here is where Pond's BB+ steps in, amongst several others. I have personally used Pond's BB+ and I can assure you that it is a well thought of product for the country. While it is a cream (therefore moisturising), it also primes the skin creating a sheer coat that protects the skin from the damage of the sun and the free radicals that can be detrimental to the skin.
The other products I would recommend are powders (such as blotting powders that are designed to keep oily zones of the skin, matte), blotting papers, powder foundations (especially for acne and oily skin), sunscreen, toners (skin care) and oil free or hydrating (water based) moisturisers. Now there are a host of long wear concealers/foundations and lipsticks that are available in the markets (and online), so the world of cosmetics has opened up wide for every kind of user to benefit from their use.
When picking up makeup products, what are the factors we need to consider?
Firstly, and I can never stress on this point enough, every consumer must use moisturiser (unless otherwise specified by a doctor/dermatologist). It is the foundation for a foundation. Secondly and as importantly, every skin tone is unique and the sooner one recognises its uniqueness and beauty, the easier the cosmetic selection process becomes.
Trends are cool, but one must always remember that all trends are guidelines and not a rule of the thumb. Therefore they should be explored in a manner that is suitable to each individual. One must never be under pressure by peers or other individuals to buy and use something as each skin composition is unique and products may or may not work the same way.
I would think that these are key points when one buys make up/skincare. But having said that, nothing is enjoyable without exploration, so be open to new things and have a load of fun because the best thing about make up is that IT COMES OFF!
What would you advice for aspiring makeup artists?
Well, each aspiring artist is an individual and should be able to express their individuality. My greatest piece of advice is to have two kits; one emotional (ability to connect with customers and be smart enough to understand that each person is different) and one technical (ability to keep progressing with times and use equipment and product to create the best effects every time on job and also to stay informed and relevant). Apart from these two key factors which actually define your career, I also suggest that hygiene of the best possible standards be maintained as it reflects not just your cleanliness levels but also your mind-set and care for each customer.
Apart from that, artistry is a huge playground, so leave your egos at home, always and approach this career with a genuine interest and great readiness to create whether solo or in teams.