Gorgeous 22 year old Rochelle Wick has it all – juggling an LLB from the University of London and an incredible Instagram beauty blog with over 80, 000 followers… and still counting! She describes her interests simply as, "I really love cooking and watching murder documentaries," (she is studying law after all), but gushes about her true calling, "Makeup, makeup, makeup and more makeup!"

Rochelle elegantly sums up her sense of style in three words: Bronzed-up, simple-ish and glowing.

And on that note we're going to place our faith in her amazing artistry and indulge in all her secrets.

---
Look 1


This is one of my favourite everyday dewy makeup looks which is very effortless. This is a look from one of my YouTube tutorials and it can be achieved in just 5 minutes. It's perfect for anyone who doesn't have too much time to get glammed up! I used a lightweight foundation, followed by a sheer loose powder which will make sure that the makeup stays in place all day without looking cakey.

Look 2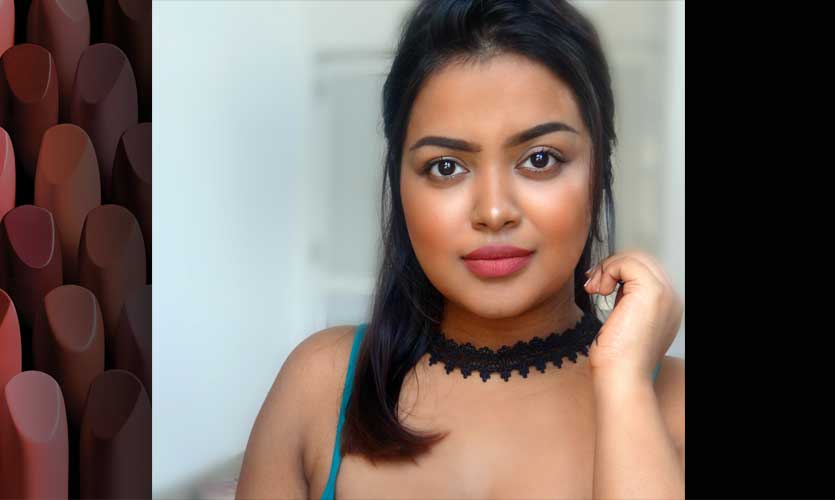 This is an everyday office makeup look also from one of my YouTube tutorials. It's not your average everyday look but it's perfect for those who want simple makeup which could easily be toned up or down as required.

TIP – to create the dewy look, you can use a drop or two of coconut oil (avoiding the T zone).

Look 3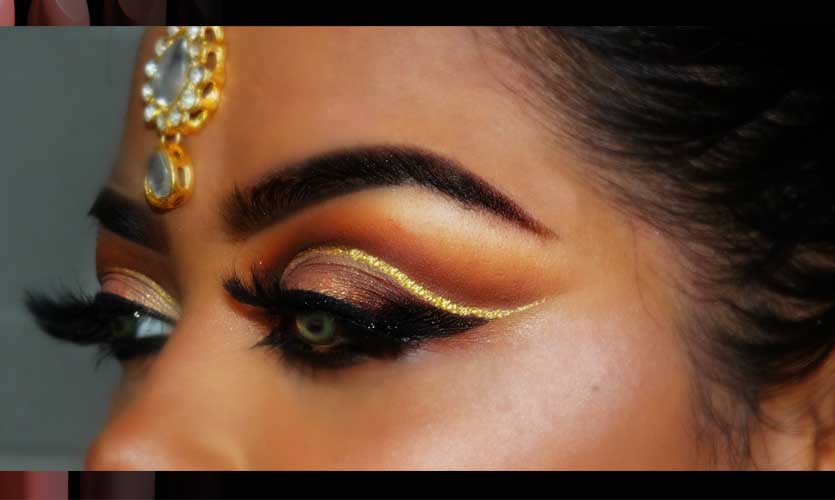 This is one of my favourite eye makeup looks. It's a super dramatic double cut crease with a gold glitter liner. For the brows, I used my two favourite brow products – the Anastasia Dip Brow and the Gerard Cosmetics Brow Bar to Go. For the eyeshadow, I went for neutral brown/gold tones. I created the wing using the Sigma Beauty Gel Liner in Wicked and I used the Nyx Cosmetics Glitter Liner in Crystal Gold for the crease.

Look 4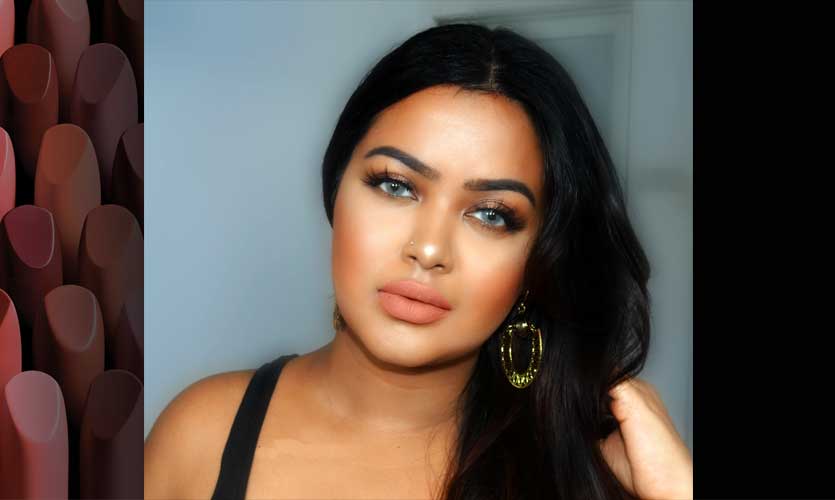 This is one of my current favourite looks. It's a bronzed up face/eye makeup paired with long fluffy lashes and a nude lip. Personally, I feel like bronzed up glowing looks complement our Sri Lankan skin very well. To create this look I used a bunch of my favourite products from Japonesque. For the lips, I went for my signature nude lip created using Huda Beauty Matte Lipstick in Trendsetter.

Look 5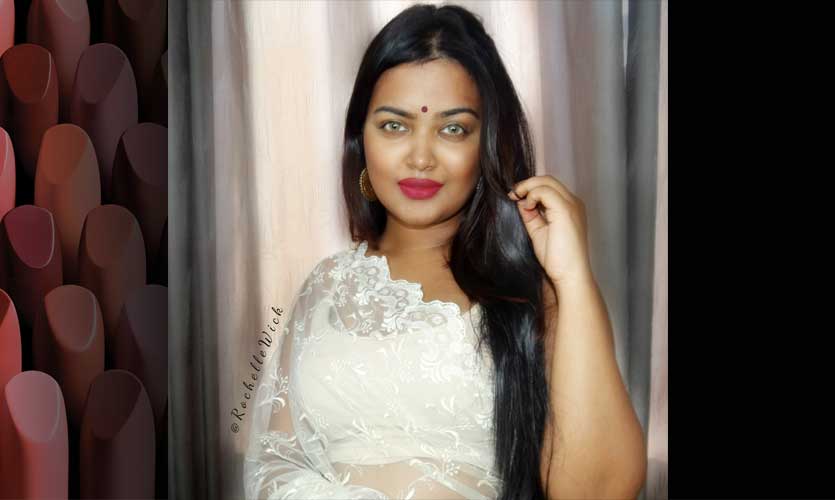 A lot of women are uncomfortable with wearing 'too much' makeup. In reality, especially when you're living in a humid country like Sri Lanka, it's not always possible to do the concealer/contour/baking etc. It really can be too much. This look is perfect for anyone who doesn't want to wear any makeup, but still wants to look glammed up. The only products I used for this look are the Japonesque Velvet Touch Finishing Powder (set under the eye area), Japonesque Velvet Touch Blush in No. 6 and a bold red lip, which always does the trick!
Celebrity Inspiration?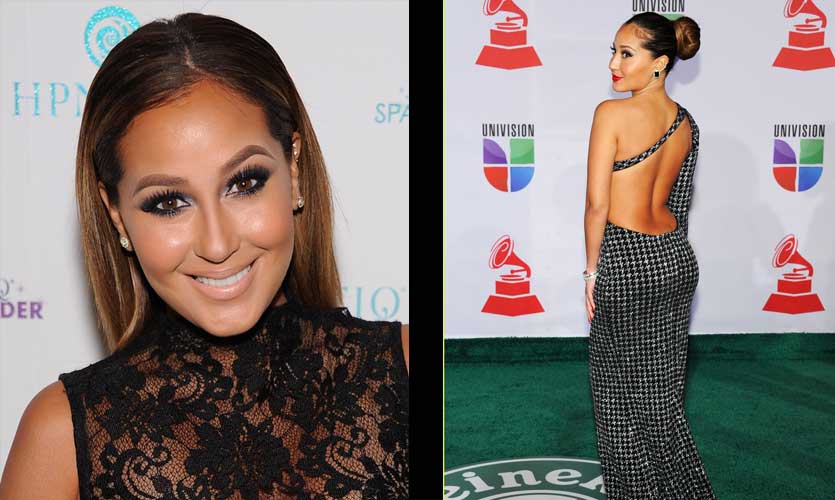 Adrienne Bailon!!! I'm forever obsessed with her makeup and her style in general. She is always on point.
Saving Grace and Go-to Products?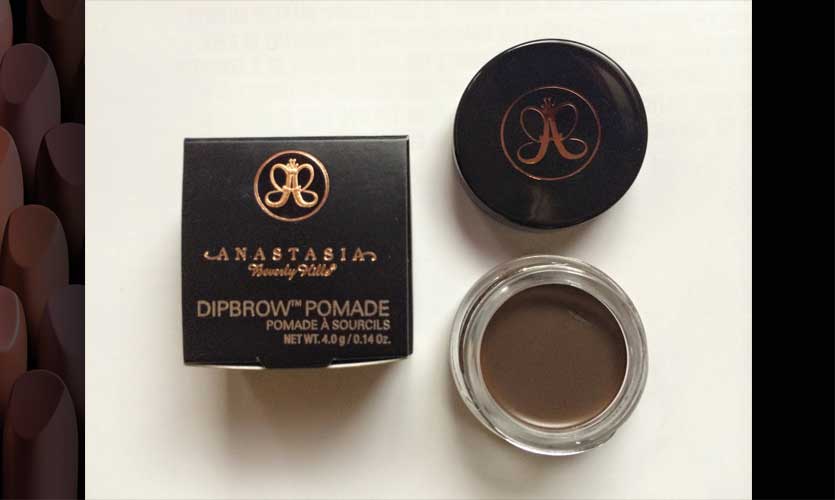 Bronzer/Blush, highlighter, a nude matte lipstick and most definitely the Anastasia Dip Brow Pomade because I barely have eyebrows in real life!
Makeup no-nos?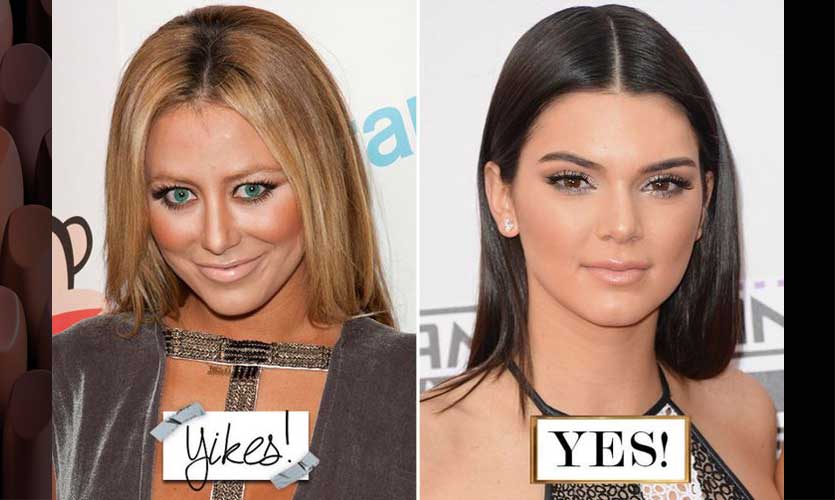 I don't really want to say there are no-nos just because I believe makeup is a way of expression and therefore should not come with restrictions or boundaries. But personally, the one thing that bugs me a bit is foundation that is way off; foundation that is too light or has the wrong undertone is a nightmare.
The trick you absolutely swear by?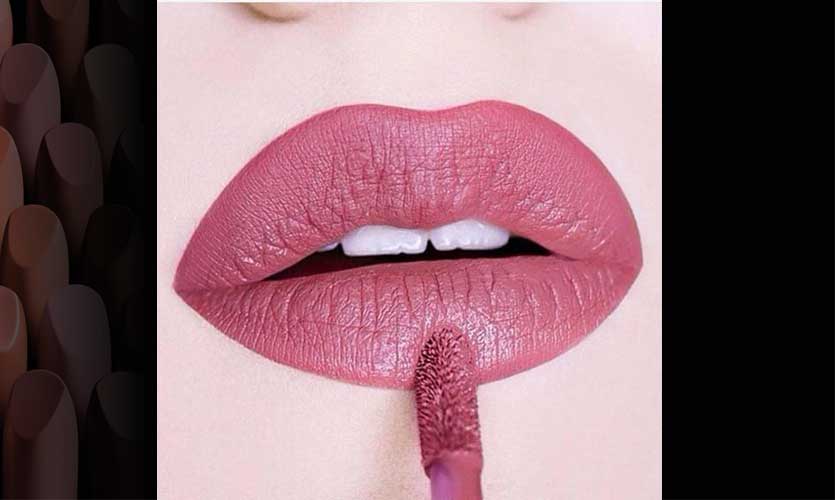 I have quite a few of them. One thing a lot of people always message me about is how to achieve fuller lips. My trick is to use a liquid lipstick and to use it on the inner part of the lip as well. This gives the illusion of fuller lips (especially when you open your mouth). Another trick I use all the time is using contact lens solution in place of glitter glue.

Last but not least, let's address the giant razor in the room: shaving your face! Tell us about that moment?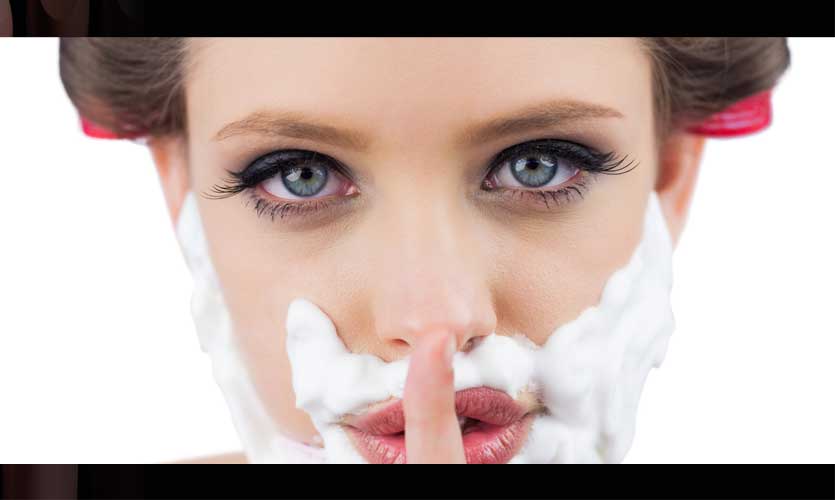 Yup, it's something a lot of people would consider 'odd' for a woman to do, but you may be surprised to know that this is one of the most sought after beauty treatments in countries like Japan (another reason why Asian women don't age and not doing it is why women age quicker than men!!). It's been a thing for centuries so I was quite shocked to know that no one knew or spoke openly about this... I'm very particular about what goes on my face so I did a TON of research before putting the blades on my skin and it's worked AMAZINGLY for me.

The benefits of shaving are endless (Marilyn Monroe did it and look at her), and honestly it's one of the best things I've done for my face. I personally believe that waxing, epilating, using hair removal creams etc. are absolutely horrible and irritating for the skin. Shaving on the other hand gave me amazing results and I was able to achieve a super flawless foundation application (which was the main reason I wanted my peach fuzz off).

''Your hair will grow back thicker...'' is most certainly a myth which doesn't have any scientific reasoning behind it. Hair will grow at the same rate and same thickness. Having said that, before doing any of these beauty 'treatments', one should always do a test patch.

Want to learn more from this makeup prodigy?

Follow Rochelle!
Instagram - rochellewick
YouTube and Facebook – Rochelle Wick
Watch this space for beauty tutorials with Rochelle. Coming soon!