Artisan Jeweler Svelte recently launched a very special designer jewellery collection ahead of the Sinhalese and Tamil New Year season. The designer behind the collection Monika Rau elaborates on her Udarata Collection and some elements of traditional Kandyan Jewellery making that she has drawn inspiration from.
What are the special techniques that are unique to Kandyan jewellery making which you have employed in making the pieces for the Udarata collection?
Kandyan jewelry is very intricate which means it is also very time consuming and labour intensive to create. When you compare antique Kandyan jewelry and modern Kandyan jewellery, there is a vast difference in quality. Today, not much investment is put into quality. With the pieces done at Svelte, each onion flower is made separately and each wire is twisted by hand which is a time consuming affair but the result is a piece that matches the quality from those jewelry pieces handed down to us from previous generations.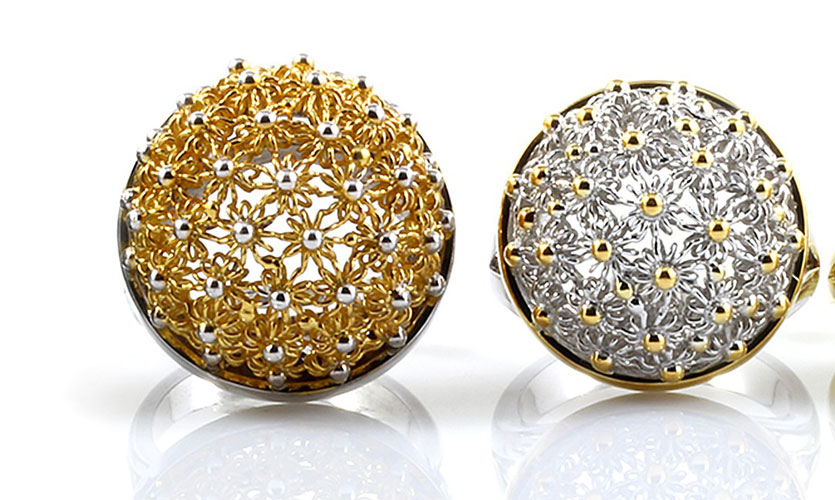 What are the special elements from traditional Kandyan jewellery designs you have borrowed for your Udarata collection?
We have used a lot of design elements from traditional Kandyan jewellery. We have incorporated little onion flowers, metal beads and have used the concept of twisting wires. Carvings are another element we would love to use in the near future. Temple paintings give us a lot of inspiration for this as well.

Roughly how many designs have you put forth in your current collection?
In total, twenty different designs within two main concepts – the onion flowers (loonu mala) and twisted wires ( kasa ). Kandyan jewellery is made traditionally in silver or 9 karat yellow gold adorned with pearls or sapphires. We have chosen to use sterling silver and some pieces are gold plated to add more character.

Do you see jewellery being given away as gifts during the Avurudu season, where clothing has always been the traditional gift of choice?
Yes, very much so. Jewellery is gifted for Avurudu. This collection in particular is intended to complement the New Year with all its traditional elements. Often customers tell us that they remember their grandmothers having a similar piece of jewellery to what we have in our collection. Avurudu season is all about family and traditions so our pieces do make great gifts.
Which piece of jewellery are you most fond of in your collection and why?
Each jewellery piece I design goes through a cycle of conception, creation and perfecting and I spend so much time on each piece that I am quite attached to every one of them. If I had to choose, I would have to say that the Kasa (twisted wire) rings are my favorite. They're hypnotizing to look at.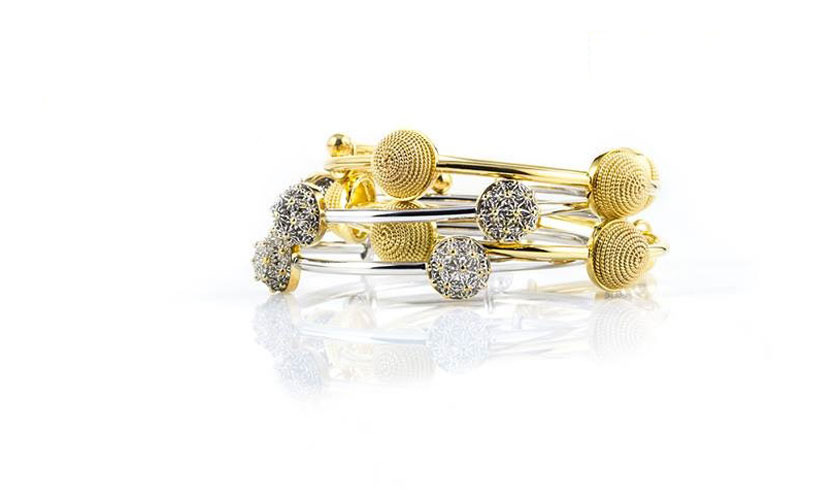 Is everything made from scratch or are there antique recycled pieces included as well?
Each piece in the Udarata collection is made from scratch in our workshop. We only recycle and revamp antique pieces of jewellery in our Vintage Collection.
How much of research have you done into traditional Kandyan jewellery and its jewellery making art?
Kandyan jewellery is still very much around so it wasn't difficult to get inspiration. Also, our traditional designs have been incorporated into much of our surroundings like window carvings or antique furniture. I observe my surroundings and this leads to much of the inspiration for my designs.
Svelte's Udarata Collection is showcased throughout this year at The Design Collective, located at 28, Stratford Avenue, Colombo 06.
By: Surekha Jayasinghe