Professor Prashanthi Narangoda assumed duties as Directress of the SAARC Cultural Center amidst the tumultuous period of the COVID pandemic pervaded by uncertainty. Narangoda began her career as a Temporary Assistant Lecturer, in the Department of Fine Arts in 1992 and in 1997, became a permanent member in the same Department. "Throughout the period that I have been serving," she added, elaborating on her time at the university, "I have committed to improving the quality of the research and academic programs in the Department and at University level. I was Department Head for the last three years and tried my level best to help student community and develop infrastructure for better quality teaching and learning. Currently, I am serving as the Secretary to the Ethics Review Committee of the University of Kelaniya which oversees the ethical aspects of the research carried out by the Post Graduate candidates and researchers elsewhere". In an interview with Women at Work, Professor Narangoda speaks of her life growing up, her role as Directress of the SAARC Cultural Centre, and what changes she hopes to bring about.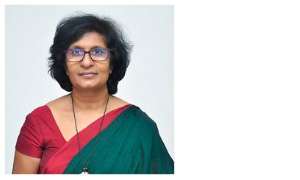 Tell us a little bit about yourself.
I am Professor (Mrs.) Prashanthi Narangoda, and currently, I am working in the Department of Fine Arts, University of Kelaniya and serving as the Director of the SAARC Cultural Center, Colombo. My hometown is Galle, one of the historic cities in the country, and I am a product of Southlands College, Galle. My parents are government servants. Whereas my father was a civil servant of the Administrative Service, he retired as the Commissioner of Galle Municipal Council. And my mother was a teacher at Richmond College, Galle and at the time of her retirement, she was the Principal of the Primary Section of the school.
At the success of my Advanced Level in 1985, I joined the University of Kelaniya in 1986. I majored Fine Arts and graduated in 1992. It was a period filled with horror and government terrorism. However, at the completion of my degree in 1992, I joined the University in the same Department of Fine Arts, as a Temporary Assistant Lecturer. I obtained my Master's Degree in Science from the Post Graduate Institute of Archaeology, an affiliate to the University of Kelaniya and pursued my PhD at University of the West, California, USA, an affiliate to the University of Southern California. I must mention here three inspiring personalities of my education and career life, Professor M.H. Goonathilake, Professor Chandra Wickramagamage, and Professor Lewis Lancaster, Berkeley University, California. They are the pillars of success in my academic and career life. Anything and everything that I perform in my education and career performance today is the life long experience that I obtained from them, and the inspirations to serve the society where I am today.
Tell us about your role as Directress of the SAARC Cultural Centre.
I assumed the seat of the Director, SAARC Cultural Center in April 2020 amidst the COVID-19 pandemic outbreak, and I am trying my best to restore, preserve and promote the culture and its element of the region for the future generation and to educate the society the importance of culture. SAARC Cultural Center has been established by the SAARC Secretariat located in Kathmandu, Nepal. The concept of Culture as an important item in the SAARC Agenda has been declared at its 13th Summit held in Dhaka in November 2005 recognized with the aim of upbringing the "crucial role of culture in bringing the peoples of South Asia closer" (SAARC Agenda for Culture). To go back to its history, it was at the Second Meeting of the SAARC Ministries of Culture held in Colombo on 30th October 2006 that the SAARC Agenda for Culture has been proposed and presented by Sri Lanka as the Agenda Item No. 11, and it has been accepted by the 14th SAARC Summit held in New Delhi, India has launched the SAARC Agenda for Culture as item 19 of the Declaration. Needless to appreciate the role of Sri Lankan government taken in this venture and the vision towards bringing the culture as an integral component of humanity and human relationships. As the 4th consecutive Directress of the SAAARC Cultural Center, my role is to enhance the quality and productivity of culture as a unique component representing South Asia within and beyond the boundaries by restoring, propagating, promoting and exhibiting the very nature of culture to our society, and communities anywhere and everywhere.
However, it is not a single-handed venture: we need to stand together to promote these precious cultural elements to our people in diverse platforms with the graceful participation and collaboration of stakeholder partnerships. I would like to extend my support on behalf of the SAARC Secretariat, respective member states and the Sri Lankan Government whose vision and mission has taken place a decade before to bring the value of culture upfront in the society.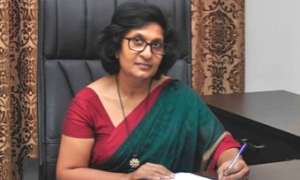 What changes have you implemented as Directress?
I assumed the duties as the Directress amidst a pandemic situation and we were working on a roster basis in terms of operating the centre. However, we are working towards upgrading and updating our activities to better fit into the current needs and demands of the region, especially due to the COVID-19 impact, because culture and its elements play a major role in addressing and approaching the mind and soul of people. As we all know, it is the most salient and historic medium of expression throughout the history of human evolution. It has become a lullaby to the grieved person from birth to death. Thus, it is my vision and objective to make the beauty of art a universal language to approach our people in every single corner of this globe. You may not agree with me and think, how can this lady do it? But, the expression of art is like air, once it is released, it has no limits and can reach anywhere and everywhere needed.
How would you define culture?
Culture is a part and parcel of human life. We are so named due to that very character. With regard to Sri Lanka and Sri Lankans, we are a nation with rich and diverse cultural inheritance. They are so dynamic and unique to our culture and there is an abundance of evidence to showcase that the Sri Lankans as a nation in the Asian continent has developed some salient artwork that are not found in anywhere in the region. Such unique elements are the wealth of my country and something we can simply proud of ourselves. If anybody is willing to find a place for Sri Lanka in this globe, its culture is the first and foremost asset, I must say. That is where somebody will emphasize the notion: "That is Sri Lankan." That is why we have to promote our culture, with that holistic view towards sustaining a healthy and culturally nourished country for the next millennium.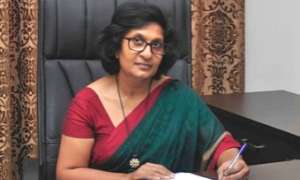 What do you find most challenging about what you do? What is the most enjoyable aspect?
When it comes to your career, it is simply a challenge. We have to work with different kind of people and ideas and however work together to bring the objectives approached within the guidelines stipulated. For me, I take my career as a challenge and at the same time, as my wealth, why because it is something I have earned throughout the long journey of career. In the Sri Lankan situation, I am happy to mention that I have tried my best to balance my academic and career path simultaneously possible. When it comes to an academic administrator, it is more challenging than any other, because I have to update myself that is self- learning and work for the norms as stipulated in the career norms. To balance both these aspects is not that easy. However, I try my best to achieve both these aspects so that I am happy about myself to date.
What would you say is your greatest achievement so far?
To serve the academic community and the country and the region at the same time is simply a reason for me to proud of myself while taking care of my family with four children as a mother. I must mention here, my husband gives me the fullest support and he bears the half cost of my burdens. One of the reasons for my success is my family: and I suppose I have managed my life and career to satisfy myself.
What's one mantra you live by?
My mantra for my career is "Love thy work."
Where do you see yourself in 10 years?
Needless to say, if nothing special happens in my life, I will be teaching as a Professor at the University of Kelaniya in the next decade as well. Why I said that: wherever we go and whatever we do currently is borne from my career institute and therefore, I am bound to serve back to my University and the country because this country has provided us very many avenues to promote ourselves with credentials. Therefore, as a proud Sri Lankan, I am happy to spend the latter half of my life so peacefully by continuing my research and other academic work. It is my utter vision towards many career goals: to disseminate and share the knowledge we have gained throughout!!