Mount Lavinia hotel is the quintessential place for vegans and vegetarians to flock to for a quality guilt free meal, with its 24/7 vegetarian menu and their vegan poya day buffet they are the pioneers in changing the way five star hotel cater to the ever-growing vegan clientele and now they have introduced a vegan high tea which is honestly something you can never get for your money's worth if you belong to the vegan community this in particular pleases me as a vegetarian since when you do go for high tea you never get your money's worth as all you can do is drink your tea and maybe have a sandwich or two so this really is a cause for celebration.
The High Tea consisted of 3 beautifully and thoughtfully crafted three tiers of vegan goodies with a good mix of Western delights and Sri-Lankan treats which are suitable for our palettes because us Lankan have an exceptional flair for flavour profile.
The top most layer consisted of strawberries dipped in chocolate, a watermelon agar agar, a pol pani (shredded coconut with caramelized sugar) ball coated in chocolate, red velvet cake and lemon drizzle. The cakes were light and soft and simply delightful, who doesn't love a good red velvet cake!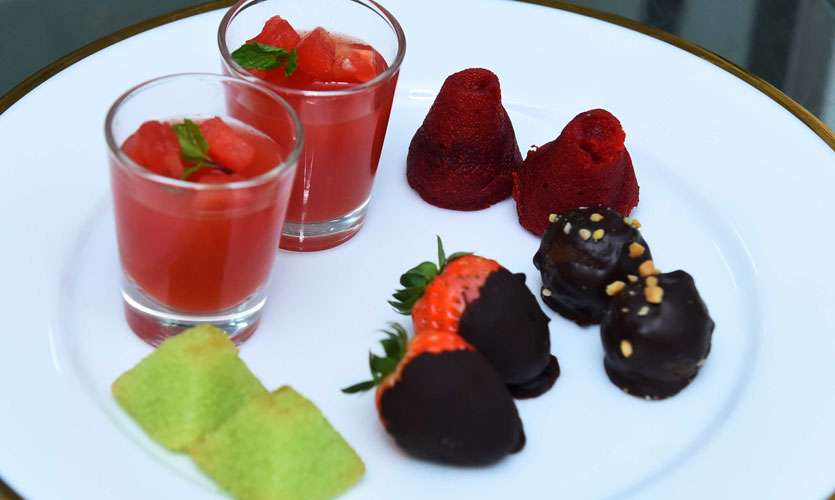 The middle tier had pol roti ( coconut roti), lavariya ( caramelized sugar and shredded coconut mix sandwiched in a string hopper) grilled bell pepper sandwich, sautéed cauliflower with sesame seed, potato kievs and raw papaya salad.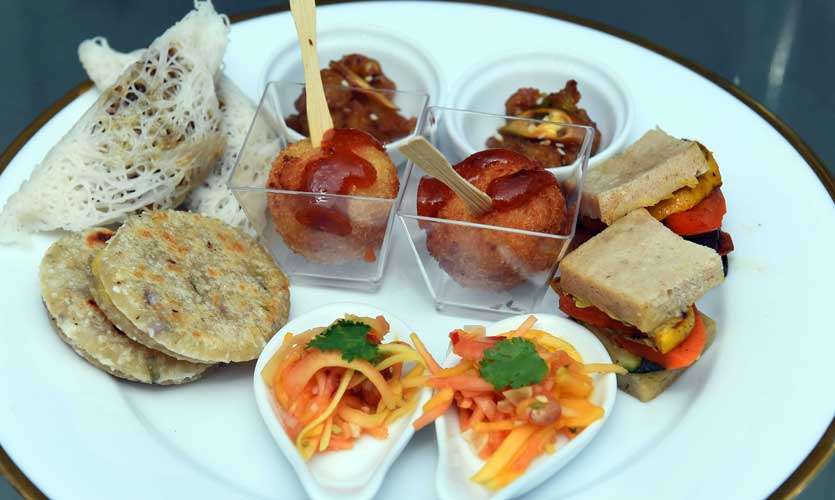 And the final tier consisted of entirely of scones with homemade strawberry jam and coconut milk cream. The scones had the perfect level of density, crumbly and was soft and went well with the strawberry jam.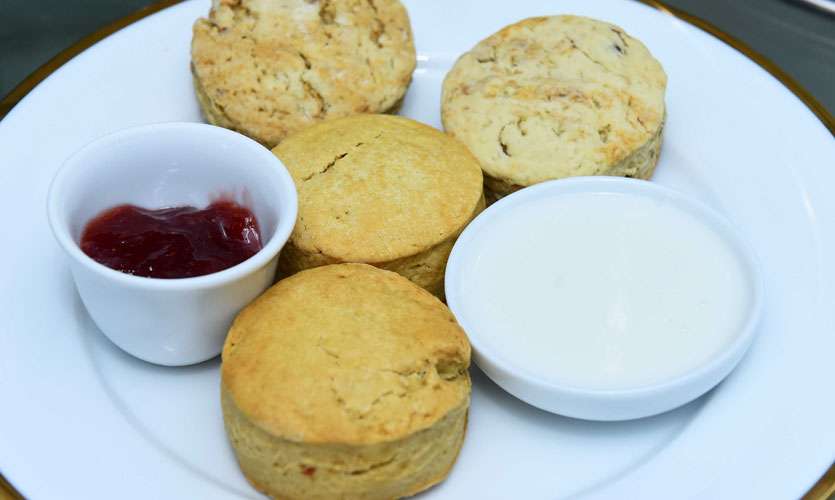 You of course get tea and coffee to sip while you enjoy the spectacular view of the Indian ocean from the governor's Terrance, all the items complemented one another and is a perfect balance of sweet and savoury and everything had the right amount of flavour without being over bearing. It's the perfect way to spend your evening good food and guilt free.
Service: 4 stars
Parking facilities: 4 starts
Toilets: 4 stars
Would we go again? Yes we would!
Photographer- Nisal Baduge