Sri Lankan parties always have one song in common, often played towards the end to wrap things up. The lyrics of 'Sumihiri pane' by Desmond De Silva have been memorised by young and old alike. Creatively drafted to echo the lifestyles of a majority of Sri Lankans, this song certainly has words to live by. Desmond was a great performer on stage. He along with the late Sunil Perera from the Gypsies always spiced things up in any concert bringing in the much-awaited laughter and rhythm. Songs such as 'Yaman bando vesak balanna', 'Yanna rata wate' and 'Nilwan muhudu theere' shaped Desmond's identity. Desmond's passing comes as another blow to Sri Lanka's music scene, especially at a time when the industry is witnessing a revival post-COVID.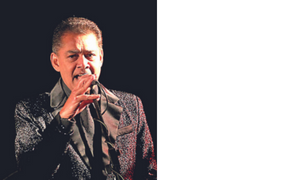 Following are some memories shared by fellow artistes and friends:

"It was April 1974, the Ballroom of Grand Hotel Nuwara Eliya was packed with music lovers and it was a special night for me for three reasons; one of them was because I saw Desmond De Silva for the very first time performing with the band in attendance as a Guest Artiste. He was special as he made it a point to meet everyone there and speak a few words. The other two reasons were that I won the crown as the Queen of the Night, and also met my fiancé of many years. When Des came around to speak with those at our table, he said to me "You are going a long way girl. You will take Sri Lanka to the world!" I did not know what he meant so giggled it off. The next year I represented the country at the Miss World pageant. Thereafter I would always meet him at various gigs and dances. It being my heyday so to speak, and being in the fashion industry, the occasions we both performed were many. Over time he became a friend and I like many of his fans, followed his musical career, enjoying his songs and performances, and was incredibly proud of his popularity. His pleasing charisma, friendly rapport, wit, humour, and the smile that reached his eyes and the hearts of his fans were so sincere. Sri Lanka lost a beloved legend, having followed his son Steve who passed a few years ago, his beloved Mom Olga, and more recently his brother Milroy who passed a fortnight ago, but his music will live on. My deepest sympathies go out to Verina his sister, Jackie his daughter, and the rest of the family. May he rest in eternal peace!".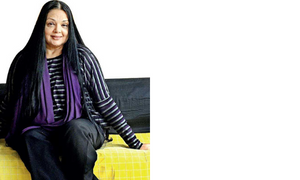 - Angela Seneviratne

"It was way back in 1977 when I saw Desmond and the clan and Sunil and the Gypsies at Carey College cricket awards. I was the opening bowler for Isipathana and Asanka Gurusinghe was the Captain, Hashan Tillekeratne was the Vice-Captain. We became joint champions together with St. Peter's in 1977. I was shocked when I saw Desmond's performance and Sunil and the Gypsies. Those performances also influenced me. We had a nice conversation when we met each other around three years ago in London. I was supposed to get on stage but there was a gas chamber in one of the food outlets. The gas chamber blew off and the stage was on fire. So Desmond and I couldn't perform. The same year I met him at a wedding in Sri Lanka and he mentioned to someone saying that Chitral and himself had the best performance in London. We did not perform but we got paid. He was a very good friend of mine and my father's. His son Steve passed away, we were the same age and we also played cricket together. When I was a kid I have been listening to his bailas and I have very sweet and fond memories of him."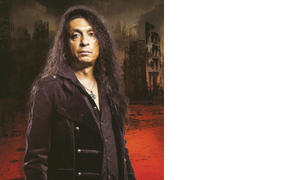 -Chitral Somapala

"I have known Desmond since I was 10 years old. He was a witness when I won the Observe Talent Search back in 1970. He walked up to my father but my father thought he was going to complain about my mischief. But instead, he asked my father whether I was his daughter and said that I was very talented and that I will be a big name in the industry. Similarly, his prediction became true. I have been working with him on duets, concerts, and other performances for 15-20 years. I worked very closely with him after he invited me to sing a duet with him. He wanted me to give him backup vocals. I was working with him on some duets last year where he did his recordings in Sydney and I did my vocals here. He wasn't just a musician, legend, or icon. He was a humble person. At times he was like a brother to me and at times he was a father figure. He will be dearly missed."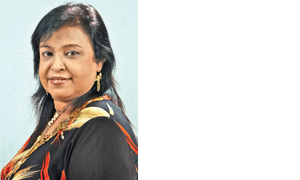 – Mariazelle Goonetilleke

"Desmond was a Legend in Sri Lanka's music scene. He was a very humble and friendly person and I got to know him when he was performing with the Spitfires during the late '60s. We have kept in touch since then. I remember him coming for our Super Golden Chimes concert in Sydney a few years back where I invited him to sing with us. But he politely refused and said "this is a Super Golden Chimes show and I came to enjoy your music and not to show off my colours, Staying true to his words he really enjoyed the Show. Rest in peace Legend!".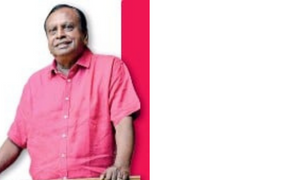 - Annesley Malawana

"I have always been a fan of Desmond and the Clan. He was an amazing stage personality and I liked how he performed. In 2003 we recommenced the Sooriya Show where Desmond sang three or four songs. I had close contact with him because rehearsals were done at my place. He was a frontline singer during the Spitfires Reunion which I organised in 2006. Then we did his 50th Anniversary show in 2013-2014 and that was my first experience with Desmond for a full show. This was followed by Rhythms of Sri Lanka which was backed by Marians in 2018. Here he wanted to sing a Tamil and a Hindi song. The final show was in 2019 where he celebrated his 75th birthday with a show. He was initially known for his Western music before he started singing baila songs. In fact, Wally Bastian has said that Desmond could sing his songs and this is how he built a balanced repertoire on stage. He had another show planned for this year post-COVID. He has sung around 850 songs and is known as the King of Baila. Although Desmond didn't play any instrument, he had a fantastic ear. He would tell if an instrumentalist struck a wrong chord. He was an extremely honest and punctual person. We lost the best music personality and stage performer."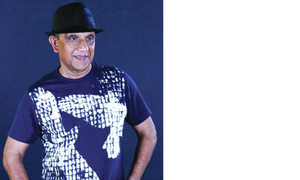 - Damayantha Kuruppu