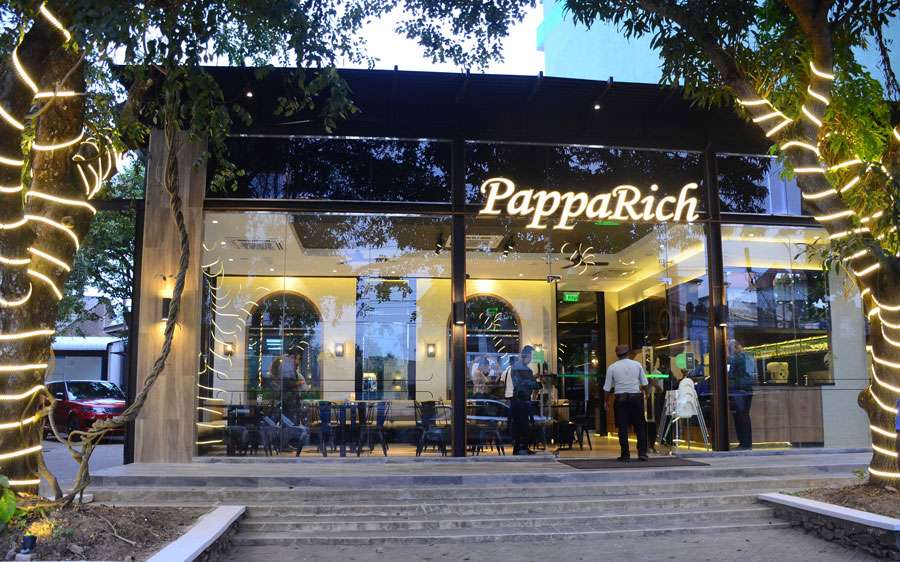 Since its inception in 2005 Papparich has gained prominence as one of the best restaurants in the world to experience delectable Malaysian cuisine. Spreading these wonderful flavours to different corners of the world, it also successfully broadened its roots to Sri Lanka a few years ago. Expanding the franchise further in our island they opened their latest branch in Nawala on Wednesday, the 18th.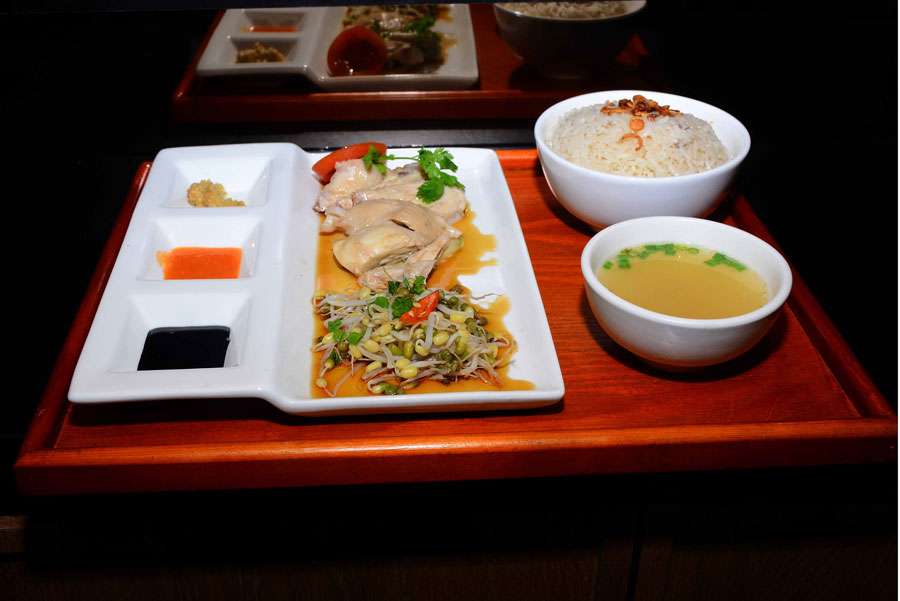 Ambience
Everything about this new restaurant is warm and welcoming. It's a great place where you can spend quality time with your friends or family. It's relaxed, casual and the staff is friendly and helpful which makes your experience even more pleasant.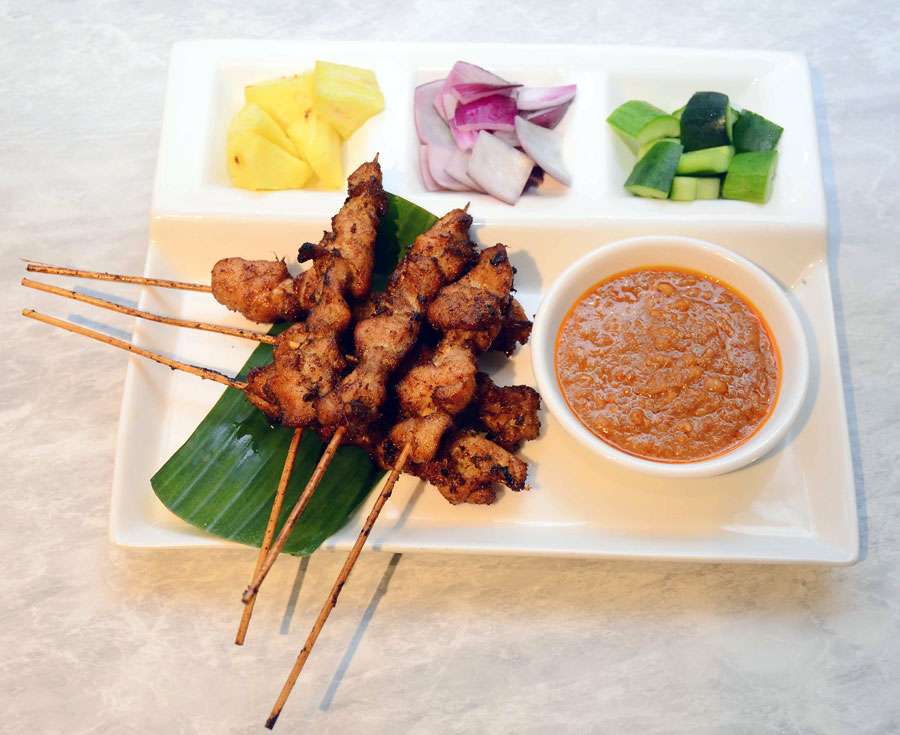 Food
The food at Papparich is to die for! From their starters to mains and dessert everything was clearly prepared with a lot of precision and detail which made each bite a mouthwatering delight! I particularly loved their Chicken Satay.(9902)
It consisted of delicious skewers of grilled chicken which had been marinated in turmeric, lemon grass paste and other traditional condiments. It was then served with the perfect accompaniment of a peanut gravy which in combination tasted absolutely heavenly. The gravy added so much more flavour to the already succulent chicken which made this dish that much better!
Priced at just Rs. 750 the Halnan Steamed Chicken Rice set (9973) was also very much worth the price. A Malaysian Favourite, this dish offers a sufficient portion of fragrant Jasmine rice cooked in chicken broth along with tender Steamed chicken, bean sprouts and chillie and soy sauce to top it off. As incredible as this dish was as a whole, each component of it could have stood by itself and still tasted amazing.
Their Seafood Laksa (9913) was truly a mouthwatering delight! This South East Asian delicacy was an explosion of seafood goodness and Papparich had certainly done the dish justice. It had good texture and the spices weren't overwhelming. They had also been very generous with their serving seafood and noodles, making this dish worth the price at Rs. 1100.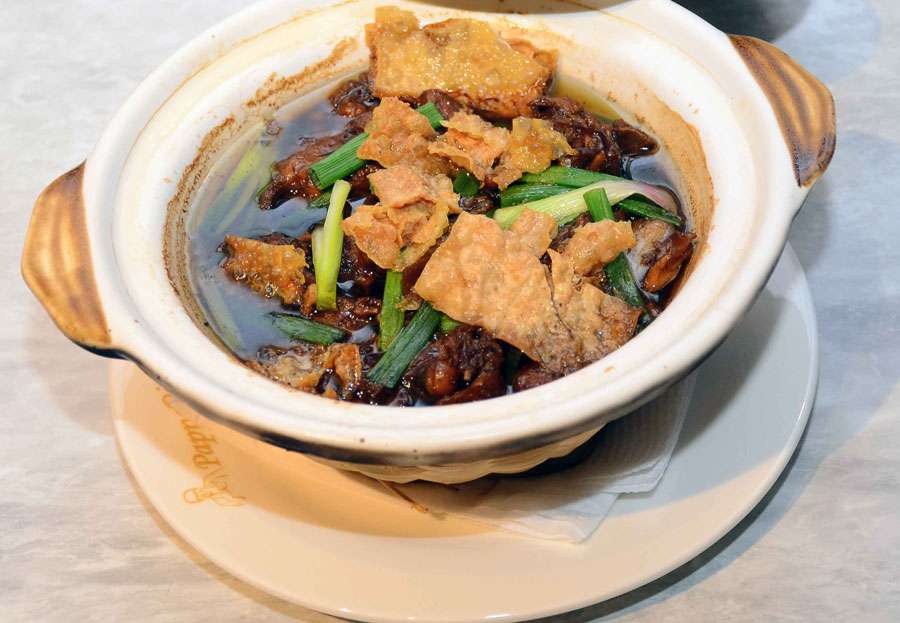 Desserts
The desserts were a real winner!
The shaved ice based ABC Special (9987) with Ice Cream is their go-to dessert. The shaved ice flavoured with syrup is topped with a scoop of vanilla ice cream while the colourful dish consists of sweet corn, peanuts, lychees, custard and jelly. It was certainly a funky mix of flavours and it didn't fail to impress. You need to take a couple of spoonfuls to get used to the taste but after that there's really no stopping till you're done.
Although they do offer a number of other yummy desserts make sure to try out this awesome treat if you ever go there.
Drinks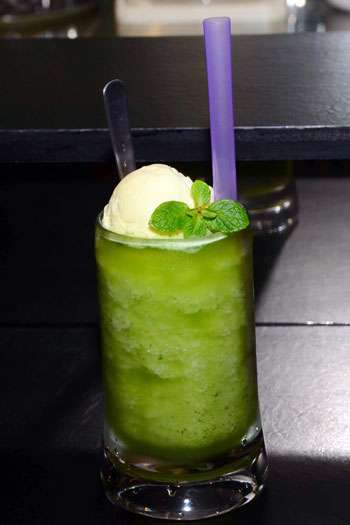 Papparich offers a wide range of refreshing drinks ranging from Tea and Coffee to Milo and fresh Juice. We tried out their Milo Dinasaur (9984) and Tropical Lime (9976). I felt that the milo dinasaur was a bit overrated. It had a bit too much milk and not enough milo. However with the right balance of ingredients it has the potential to be a customer favourite. After all who doesn't love a chocolaty glass of iced milo?
The tropical lime on the other hand was an absolute blast! The tangy taste was very strong which I loved and I could certainly place it as one of the top 3 most refreshing drinks I've ever had.

In conclusion Papparich Nawala certainly does the Franchise justice as it offers an array of delectable and authentic Malaysian flavours with delightful colour and aroma. So do head over there to experience the best of the Malaysian Cuisine.

Pics by : Varuna Wanniarachchi