"The Disruptor Series" profiles businesspeople and entrepreneurs making waves in their industries; redefining their businesses, spearheading innovation, tackling unprecedented change and disrupting the status quo. CEO and Co-Founder of ISSO Restaurants, Apinaash Sivagumaaran has been instrumental in dismissing the notion of prawn-based dishes being unaffordable and inaccessible to the masses, driving the restaurant to become a brand to be reckoned with. ISSO's first International recognition at the QSR Asia Awards 2020 as the "Best Concept" of the year proves the brand's unstoppable trajectory while inculcating a 'Prawn Crazy' cult following in the process. ISSO is also currently part of the Stanford Seed programme, which is a GSB led initiative to create businesses that leave a positive impact on society. Sivagumaaran talks being unafraid of challenges and the lessons he learned along the way.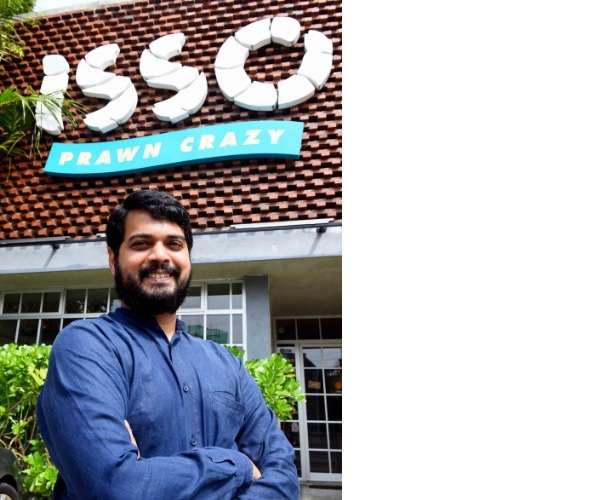 Unlike most children who envisioned themselves growing up to be doctors or lawyers, Apinash Sivagumaaran always knew he wanted to run his own business one day, with dreams of owning a hotel or resort. To this end, he went on to pursue a career in the hospitality industry before opening the very first ISSO down Sulaiman Terrace in 2016. Today, their flagship outlet on Ananda Coomaraswamy Mawatha has paved the way for their first overseas outlet in the Maldives. Isso's concept is deviously simple, yet makes for an innovative dining experience. For an island nation with an abundance of prawn, it is a commodity that has been largely inaccessible save for the upper echelons of society. With ISSO, Sivagumaaran has endeavoured to close the class divide, reintroducing a plethora of customisable prawn based dishes at an affordable price to the general public. That, coupled with quality ingredients, a lean, uncomplicated menu and consistently delicious food has meant that ISSO has firmly cemented itself as one of the top dining spots in the country.
"I come from a small supportive family - my parents, my sister and myself, and I recently married an amazing woman who gives me the space to work on my business and myself" Sivagumaaran shares. "I was born and raised in Colombo and spent my whole school-life at CIS. Life growing up was much simpler compared to the one we live today, less time to worry and more time to play! I have a small circle of friends whom I enjoy spending time with and value our relationships". After CIS, Sivagumaaran went on to complete a hotel school diploma in Hospitality, Travel and Tourism Management, followed by an MBA in Hospitality Administration and Management.
Sivagumaaran got his first break in the hospitality industry as a Resort Manager at Anilana Hotels & Properties, before joining Plateno Group as General Manager (South Asia). He's also Director of A S Texco Pvt Ltd. "ISSO was my first venture and the one that wakes me up every morning" Sivagumaaran states. "At ISSO, our mission is to 'bring people together through a wide variety of delicious PRAWN dishes from around the world.' Today, all new ventures are driven through ISSO". His second enterprise was conceptualised and launched during the COVID pandemic. "During the first lock-down last year, we quickly ventured into the ready-to-eat market under the brand name "Easy Meals". We noticed a large shift in consumer demand from restaurants to supermarkets and wanted to service it. Today, our frozen products are available at all leading supermarkets and we export our products to overseas markets. Our third venture is a speakeasy bar called "Shrimp Daddy's" that specializes in tropical cocktails, a wide selection of single malts & gins and wines by the glass. Our product offering is different from other bars in Colombo at a price-point that can be considered reasonable. We have a new venture in the works for a new industry, and we hope to launch this in the coming months."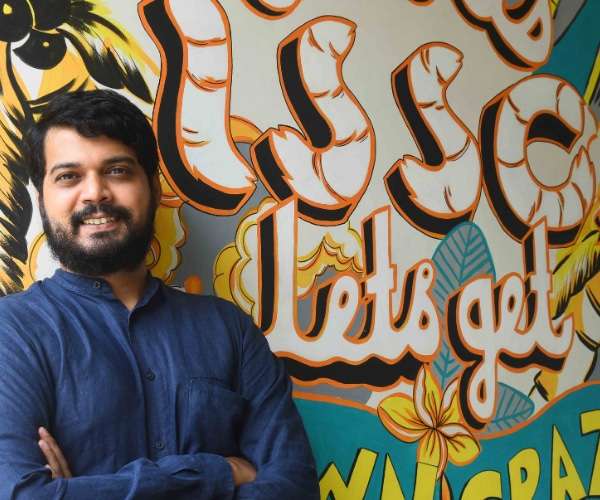 "The eureka moment for all our businesses came when we identified the problem we were solving for our consumers" explains Sivagumaaran. "With ISSO, we were reintroducing an expensive ingredient at an affordable price bracket. With Easy Meals, we were offering products that were not available in the frozen food section of supermarkets."
For any successful entrepreneur or businessman, it is imperative to acknowledge guidance, and for Sivagumaaran, the greatest bit of advice came "during the lockdown last year when everyone was home scrambling to re-strategize their businesses in the new world – I had a short conversation with an experienced entrepreneur, whom I asked for advice on the direction I was taking for my business. From the many advises he gave, he mentioned that 'we as individuals, have the highest energy levels between the ages of 30-40 years old, and that we should efficiently use them in the right places that would reflect on the overall vision for the Company!'. This pushed us to re-strategize our business models and quickly get to work! We were able to swiftly put a plan together and give our team direction at a time we were all lost. I still recall the high energy levels the whole company put into all the work towards opening out revenue streams, reducing costs, quickly understanding what the new world wants and not waste any time procrastinating. Every day was treated as a new opportunity to take our Company forward."
Sivagumaaran, who has constantly disrupted the status quo - especially with his inaugural venture ISSO - cites Elon Musk and Richard Branson and his role models in the business sphere. "Elon Musk is the best example of an entrepreneur of our times. He has proved that anything is possible if you put time into it. Today he is revolutionizing and pushing the vehicle industry forward. As many of us scrambled to find our way in the whole world, he sent humans to outer-space. He has helped me to think big and have a long-term vision with every aspect of my life. Richard Branson has been a role model since my early days as an aspiring entrepreneur. He has helped me understand the importance of branding and the power of being the underdog. Today with all our brands, we focus on creating memories for our consumers, which are strong principals of the Virgin brand."
One of the most important lessons Sivagumaaran has learned in the course of running his businesses is that "it is important to hire the right people to be a part of your team. Sometimes we tend to focus on hiring people to fill in immediate requirements instead of aligning the hire with our long-term goals for the business. It is important we hire people who can take the company forward and not just solve today's problems. We must always hire the right people and be very picky about who we choose." The painstaking process of hiring the right people has ensured that Sivagumaaran's visions for his company are shared by every member of his team. "It is important to share your vision and strategy across the organisation" he adds. "Transparency is key to align all resources to work towards the business strategy and to build a solid team."
No venture isn't without its fair share of hurdles and Sivagumaaran has encountered many challenges in building his businesses, but he strongly believes in strategically facing any challenge by making sense of it, listing down solutions and analyzing the picking the best possible action.
It is this very fear of unforeseen challenges that also holds back many a budding entrepreneur. "Dream Big! Don't be afraid to fail!" responds Sivagumaaran, adding that people need to look beyond "the bullshit story they feed themselves as to why they can't start their own business". Sivagumaaran emphasises that the key elements to running a successful business in any segment are understanding what the customer wants, understanding the market size, being hands-on, having a growth mindset and being a do-er! He reiterates that challenges can be unpredictable, but anticipating such obstacles helps one "develop a mindset that adapts fast to change. Build businesses for the future, think of a world 10-20-30 years from today! Understand what consumers would want then and build those products today."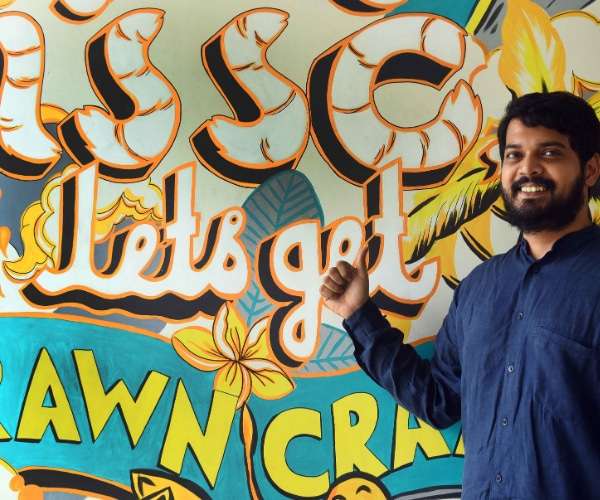 "I hope to see ISSO grow into a national player in the short term and into a global player in the medium term" Sivagumaaran shares of the ambitious future he envisions for his businesses in the next few years. "We would like to see 100 franchised ISSO outlets across the world by 2030. I'd also like to see myself taking a backseat from an operations role and be more involved in driving strategy and innovation for our businesses."
Photos Nisal Baduge