Movenpick Colombo recently reopened AYU, their all-day-dining restaurant, and with it, relaunched their themed buffets! The hotel will be following stringent health and safety guidelines, ensuring that their diners can enjoy delicious food worry-free. We checked out their Seafood Saturdays buffet at the AYU. Here's what we thought.
The Food
The buffet at Movenpick is spread out across the dining space, no there is no overcrowding, which is convenient especially in the current climate. Do make note that especially if the buffet is packed, you may encounter wait-times at the buffet counters because the chefs serve the food for you, reducing the chance of contamination. As our health and safety are paramount, a little bit of patience on our part is important.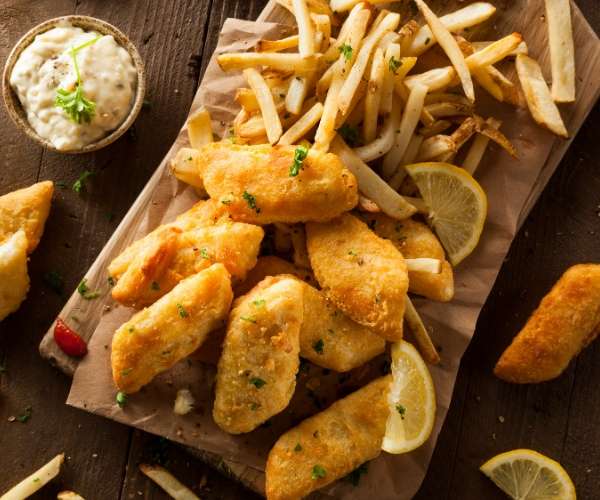 The buffet has a large selection of bread, cheese and cold cuts, including many jams to pick from. It's on the same counter that they also have their salads and sushi selection. One of our favourite things about their salad counter is that there's always a good selection between veg and non-veg options, including some Mediterranean specials such as hummus and baba ganoush. We particularly enjoyed their half shell mussels with citrus, tomato salsa for its flavours. Their Thai seafood salad and tuna salad were also delicious! Their sushi also included a wider variety than usual and they also had fresh oysters and smoked salmon.
Seafood is undoubtedly the star of the buffet and they had a variety of seafood, including Garoupa, Red mullet, Gray mullet, Paraw fish, Parrotfish, Seer fish, Crab, Calamari and Prawns. You pick what you like and hand it over to the chefs to be grilled. The staff will bring it to your table once you're done. There are also more action stations, which include their pasta station, and they have a wide variety of dishes to pick from (over 70!) including the good old Sri Lankan cuisine we could never get enough of.
By this point, you would undoubtedly be stuffed, but do leave room for their dessert. They have quite a large dessert offering from cakes to puddings, and you'll find a delightful lineup. Unfortunately, Movenpick Ice Cream will have to be ordered separately and is not included in the price of the buffet.
Service
We were very impressed with the service at AYU. Movenpick is strictly complying with COVID guidelines these days, and as soon as we were shown to our table, a staff member explained the processes and procedures they are following, informing us about the current buffet etiquette. We were really impressed with this because having visited various buffets, we found that a lot of people were very confused about the dos and dont's at these places. Clearly explaining the procedure meant that people actually knew what to do, and it was nice to see the diners being very cooperative and patient! The staff also checked on all diners constantly, ensuring that our water and drinks were filled at all times and always offering their support. On the first day of their Seafood Buffet, they served an impressive 200 people, and thanks to the wide spacing between tables, it didn't feel congested or claustrophobic.
Do check out the Movenpick Colombo's Seafood Buffet at AYU priced at Rs. 3350 nett every Saturday from 7.00-10.30pm.
photos Movenpick Colombo