For a country that made history around the world by electing the first female Prime Minister many decades ago, Sri Lanka has made slow growth in terms of addressing women's rights. In terms of physical, sexual, emotional, and/or economic violence and/or controlling behaviours by a partner, statistics state a staggering two in every five women are unfortunate victims of such abusive behaviour.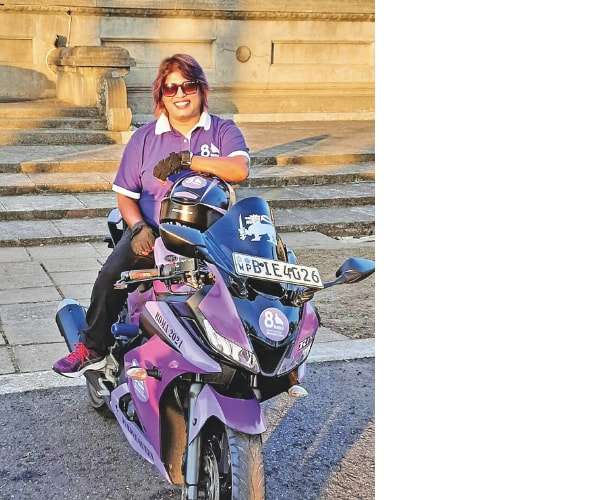 One brave woman is standing up for these victims by being a voice for the helpless. She screams "enough is enough". Coming from a difficult childhood of witnessing abuse from her father, brother and subsequently her husband, Roma Holdenbottle is now a thriving single mother who's determined to help women in need. Roma is our modern-day iron lady who independently rode her motorbike for a cause by visiting 25 districts to raise awareness about creating a safe environment for women.
"I had a very bad experience in my childhood. First with my father and brother who made my childhood very difficult and then my husband who became very abusive towards me. I witnessed my father who was addicted to drinking fight and beat my mother. I eventually moved to a hostel to get away from this trauma" says Roma recollecting bitter memories from her childhood.
"During this time I met my husband and we fell in love. After a few months, we got married. However, after 10 years we separated as he too got addicted to drinking and started ignoring the kids and would not spend any money for the family. There were days when he would not come home and not give any notice" Roma further alleged.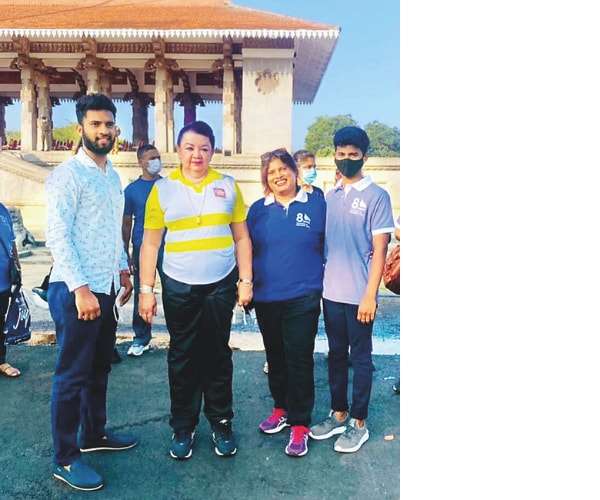 With the unfortunate experiences she had to face with the close men in her life, Roma decided to be a single mother along with her two children. After the separation, Roma was blessed with a job opportunity in Dubai and worked as a sales executive for a period of three years. "During my stay in Dubai, I was able to get both my sons every 6 months to visit me with the help of my boss at the time. It was difficult to stay apart from my children and during my 3rd year my sons wanted me to come back to Sri Lanka."
For every child, happiness is to grow up with the perfect happy family, and this was one wish Roma's older son was holding on to. Reconciling with an abusive ex-husband was the last thing on Roma's mind, yet to fulfil her son's wishes she moved back to Sri Lanka. "Nevertheless, old habits die hard and my ex-husband continued to be abusive towards me in front of my children which eventually made my sons realize that my return to Sri Lanka was in vain.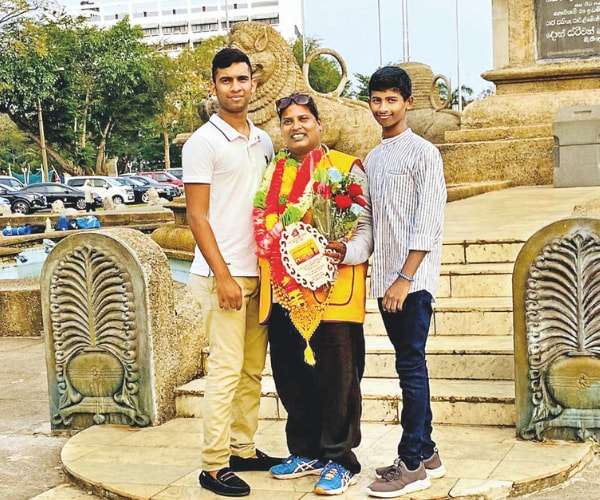 "I was a driving instructor for 12 years prior to moving to Dubai and I decided that I will pursue this line of work again after the bitter experience I encountered with my ex-husband. After I came back to Sri Lanka in 2018 I met my friend after 25 years and she shared with me the difficulties she's facing with her husband. Her child sent me pictures of his mother getting beaten up by her father. I got very depressed seeing this and was asking myself "why do these men have no respect for us women?".
Roma addressed these issues of cruelties that women are facing at the hands of men in this country, with her aunt who is a member of the Lions Club in Sri Lanka. "The pressure and the depression were building up in me and I told my aunt that I am going on a bike tour around Sri Lanka with no return date whatsoever. This was when the idea to ride for the cause was initiated. With the help of Lions Club and a leading television agency, I started the cause of "Give a safe environment for women" in 2020" says Roma.
With her birthday falling on March 8th, which is also Women's day, Roma found this to be the perfect day to begin her journey of being the voice for women in need. Roma made headlines as the first Sri Lankan woman to travel to 25 districts in a matter of six days, independently on her bike. "This was given recognition by the American Lions Club to the local Lions Club which in turn granted me with an award and a medal. This year I planned something different that included women and kids.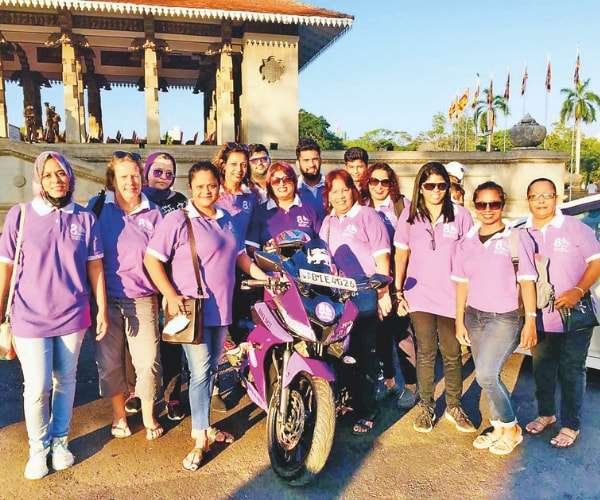 "I found many helpless ladies who are in dire need of help and without any publicity out of good faith I helped them" states Roma. Roma has been approached by countless women who have faced various forms of abuse and have found relief after Roma addressed their issues.