Last time we spoke about how any hobby can be monetised and be made a profession and we introduced three upcoming individuals who were following their passions with the hope of making it their livelihood. In today's article, we are going to talk about 3 individuals who did follow their passion and succeeded in making a profession/business out of it.
Sachitha Ranasinghe - Raula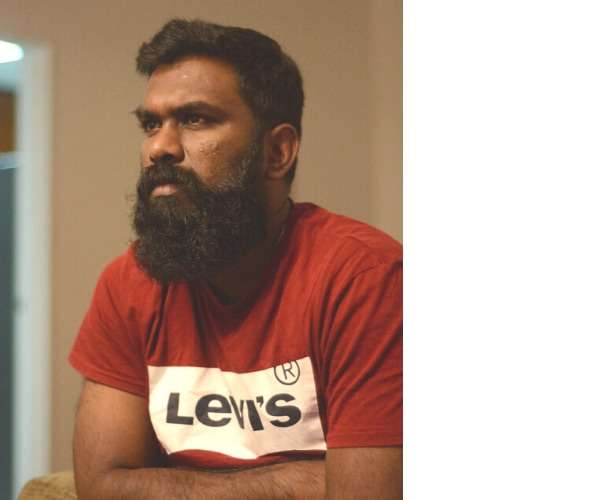 Sachitha's hobby was quite an extraordinary one and not something a lot of us would really assume to be a career path. When asked how he would define a hobby and what his hobbies are he replied with "A hobby is something that you do for enjoyment. Something that takes your mind away from a hassling day. I have a few hobbies, but one that tops them all is growing my BEARD." Now that's certainly something you don't hear every day.
Being the proud owner of the exclusive "Raula Barbershop" which offers men's grooming from head to toe, Sachitha claims that the barbershop has quite a humble beginning. "The whole journey to open Raula Barbershop started off with a stroke of the beard," he said. "Back in 2017, there was a very niche, almost non-existent market for beard products. As any guy with a long beard, I had trouble taming it. So I started my hunt to find beard care products and started doing more and more research. Turns out it's a common problem but no one was filling that gap. So I took that as an opportunity and started importing beard products from the UK.
We started getting inquiries left and right for a proper barbershop that's specialised in beards. So my wife and I started brainstorming and came up with the idea for Raula Barbershop" he explained. They have been in business for a couple of years now and cater to a high profile clientele. Talking about his team at "Raula" Sachitha says that one of the main reasons behind the success of his business is teamwork, "I don't think we've been able to achieve what we've achieved so far without working as a team" he said.
Sachitha's story is a clear example of how if you put your mind into something and work hard enough at it you will be able to thrive on it and succeed. When asked whether he believed that any hobby could be turned into a profession he said: "It depends on your perspective. How much effort you put into it and identifying a niche and working hard to cater to that niche".
Shevon Perera - Mongolian Street

Shevon Perera is a successful entrepreneur that specialises in catering Mongolian cuisine. Speaking about his take on a hobby he says "A hobby would be something that you enjoy engaging in that also has the ability to relax you and take your mind away from the hustle and bustle of life."
Shevon highlights his favourite hobbies like Cooking, Singing, Listening to music and studying economic and social statistics (Yes, he loves to study.). He firmly believes that everyone has the ability to monetise anything that they love to do and quoted the saying "If you love what you do, you'd never work a day in your life."
Shevon claims that he's been blessed enough to be able to monetise all his hobbies. "My love for statistics had me employed as an Analyst for a Diplomatic Mission. The love for music has got me presenting for Sri Lanka's premier radio station. And most importantly, my love for cooking and food has reaped rich dividends in the form of Mongolian Street by Shevon, a food catering outfit that has become a crowd favourite in Colombo" he explained.
Having taken nearly 13 years in order to make "Mongolian Street" a fully functioning business Shevon is adamant that Patience is the key virtue when trying to monetise something that you love to do. He claims that if money is your sole objective your brand will not succeed. Therefore his advice is to learn the in-depth about what you want to do, find your niche, develop your key selling points and ensure that you have a quality product that your customers would be satisfied with before actually trying to make money.
A fine example of an individual that has monetised everything he loves to do, Shevon elaborates further saying that "Even a hobby such as collecting stamps could be monetised if you put in enough effort. If it's something like cooking, baking or even woodcraft, you could always develop products that you love producing and your target audience loves buying.
I thought hard before saying this and realised that I cannot think of a single hobby that cannot be monetised in due time. The golden rule in life for me would be "Love what you do and do what you love. Life is too short to be lived unhappily". I couldn't have said it better myself.
Akalanka Pieris

"A hobby is something I would love to do, makes me happy and isn't boring and it doesn't stress me out," says Akalanka, a Sri Lankan National Swimmer.
Akalanka's passion, hobby and the one thing he really loves to do is swim. From the time that he was a kid he's been swimming, first for his Alma Mater and now for his Country. It's definitely no walk in the park and requires a lot of dedication, hard work and perseverance, but Akalanka claims that nothing makes him happier than being in the pool.
Elaborating further on things he loves to do he says "I love to teach others. I love to share my experience with the athletes and pave a path for them too. Apart from that I also love gardening and I love to cook. It keeps me happy and makes me feel alive. However, Swimming is my favourite hobby. I could literally swim all day. I want to bring glory to Sri Lanka before I end my career. So far my highest achievement is becoming the world's 8th fastest swimmer in the under 20 category. I want to do the same at the Olympics. I just want to repeat it and bring a medal to Sri Lanka. Becoming a 7 time South Asian medalist is one of my greatest achievements in swimming as well."
Having a dream of honing the talent of future athletes, Akalanka is also focused on sharing his knowledge, consulting and helping out other athletes to achieve their goals as well. He hopes to put together a group of leading sportsmen across all sporting formats and create a pool of athletes that will work towards providing scholarships to athletes that need financial assistance and providing consultation services to upcoming athletes as well. He explains that although the consultation will be done for a fee, it is more of a social service than an actual business. At just 21 years old, the mindset to not just think about his own success but also the success of future generations is truly commendable.
Reiterating the fact that you won't be happy or successful unless you do what you truly love to do he advises not just potential athletes but for every single person out there to "Chase your dreams and work hard! Stay humble and no matter how successful you become, make sure to respect everyone!".