Returning to Sri Lanka after a hiatus, Mercedes Benz Fashion Week to be held at the Colombo Innovation Tower next weekend focuses on The New Local, an ambitious marriage of local crafts and cutting edge fashion. Over three days a slew of designers, the majority of them alumna of the AOD will be showcasing their collections. Incorporating sustainable practices with local crafts such as bobbin lace, batik, weaving, and embroidery this fashion show aims to highlight the endless possibilities of elevating fashion with a Sri Lankan identity that will fit it to the global fashion arena.
Jinendra Lakmini Hewagama, a new designer opines that "Sri Lanka has a rich culture of craftsmanship therefore it is our duty to add value to these crafts by creating cutting edge fashion which will hold its own in the global fashion arena." Jinendra's collection features handloom and batik incorporating embroidery to create fabulous fabrics and silhouettes.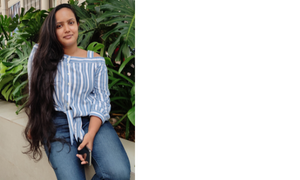 Founder of Mendes Ceylon, a brand that promotes a Sri Lankan identity through her collections Sajee Mendes has been using batik and handloom throughout. For her, The New Local is important because she feels that Sri Lankan crafts deserve more attention. However as a stand-alone it did not cut the grain, therefore she has elevated it by incorporating fusion textiles which otherwise would have been destined for landfill.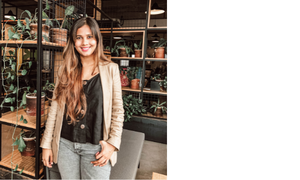 The New Local also puts under the spotlight the relationship between designer and artisan. Both working in tandem to create a garment that speaks of their individual strengths which when joined together creates a work of art. A graduate of Moratuwa University, Harinda Gunawardena the founder of the label Harid has incorporated techniques associated with local handweaving practices by different communities, such as the pick-up motive technique and the gatapismenthu technique adopted through a contemporary approach. Speaking on the relationship he has forged with the artisans while working on his collections for The New Local, Harinda says "In bringing this collection to life, I had the opportunity to work closely with handweaving craft communities. Such communities practice their craft at local levels concentrating on a home-based business model. The local artisans work with passion and commitment to their craft while practicing great discipline. They are open to sharing their knowledge and know-how and want the industry to prosper and continue through future generations. Whilst actively engaging with them I have been able to get valued input and insights into the industry and their craft practices which helped me mould my designs while taking into consideration the history and heritage of the craft."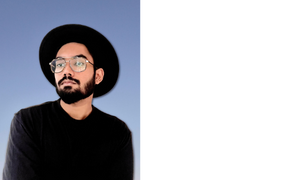 Deviating from the traditional age-old crafts, designer Udaya Wickramasinghe incorporates into his collection a relatively new craft of hand knitting along with batik. He has been working with the hand knitting community in areas such as Kalutara, Balapitiya, Galle, Munnakkara, Chilaw, and Negombo. His use of hand knitting techniques has helped him create surface development and silhouette building. Of the relationship between artisan and designer, Udaya says "Textile related local craft communities can also be defined as a knowledge-based organization because they have their own identity, own vernacular practices, unique techniques, social and cultural practices, indigenous knowledge, etc. these communities show reluctance in sharing their knowledge out of their generations, where they consider this to be a vulnerable threat to their community. The trust between the designer and the craft community, while sharing the knowledge is very important. Thus the mutual understanding and trust between the community and the designer are very important during the management of the artisan knowledge. Hence a sustainable approach has to be followed under ethical conditions in order to manage the artisan knowledge of the textile-related local craft communities, during this collection development and promotion."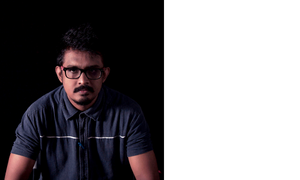 Thilini Silva, the founder of the brand TSS has been using batik in her collections. She has the added benefit of being able to wax and dye her fabric herself although she now has a small team working for her as the business has grown over the years. Thilini believes that the New Local gives designers like her the chance to show off Sri Lankan crafts in a modern way that entices fashion savvy. She says "the craft of batik has evolved since a few decades ago with many designers creating modern designs using an age-old craft technique. These modern designs are a reflection of the creative unity between designer and artisan. The New Local will serve to highlight this and also showcase the potential of Sri Lankan fashion.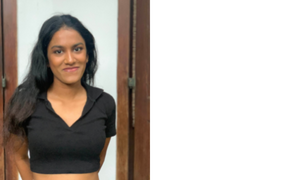 Nithya Lamahewa is another designer who has been in business since she graduated from AOD a few years ago. Using the heritage craft of batik in her collections Nithya says "since the pandemic there has been a positive change. People moved to slow fashion, green design, and circular designs as they have become very conscious. In this context, The New Local is invaluable as we can support local artisans in their livelihoods. While I also believe that our traditional craft textiles have the power to strengthen the economy they cannot survive by selling to the local market. We need to expand our customer base to the world. Online shopping and exporting take our product to the world whilst giving the purchaser a physical piece of Sri Lanka is a viable solution."