Valentine's day was celebrated courtesy of Efm, Sri Lanka's local radio network when selected couples were taken on a dinner cruise by Cinnamon Lakeside. Sailing to new heights of romance this valentine's day cruise was coupled with a five-course dinner curated by 8 Degrees, Cinnamon Lakeside, complete with roses and chocolates for each couple and a photo booth to capture the moment.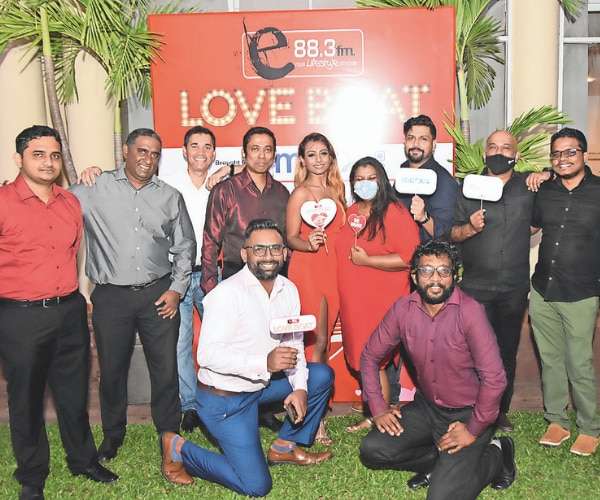 "It was such a magical night with lovely music surrounded by fabulous people! The EFM crew was very welcoming and friendly as always! We got a chance to meet and speak with many of the crew members and had a wonderful time! The food was top-notch and we enjoyed every last bit of all the five courses!" Says Madusha Hewagama who was one of the lucky couples to be on board for this event.
This intimate dining experience was further elevated by the quality of the food served for all couples. Starting with appetisers that consisted of exquisite delicacies such as Norwegian Salmon and also a Vegetarian option that included Tofu and bee's honey mock duck, followed by Truffle Cauliflower Velouté served for soup together with freshly baked bread rolls and flavoured butter. Confit Lemon Sorbet with Manuka Honey Crumble was served before welcoming the main course. For the mains, a five-star dish of Mushroom Gnocchi accompanied with duck and chicken paired with sweet potato puree, vegetables with a cherry glaze for vegetarians, the main dish consisted of Winter Vegetable Ragout along with smoked potato and sticky rice cracker and for dessert, Rubarbs and Apples in textures along with Blueberry Crumble. Finally, there were warm beverages and chocolates for each couple.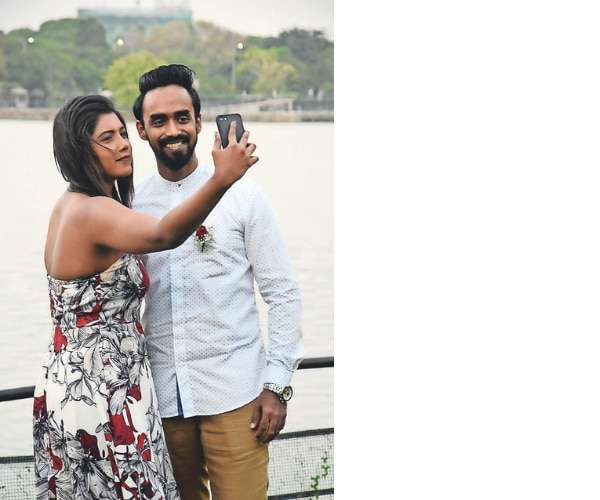 The evening was serenaded by reviving music from the 70s and 80s courtesy of the Jazz Band "Cold Sweat" who was able to keep the couples in high spirits in a romantic atmosphere throughout the night.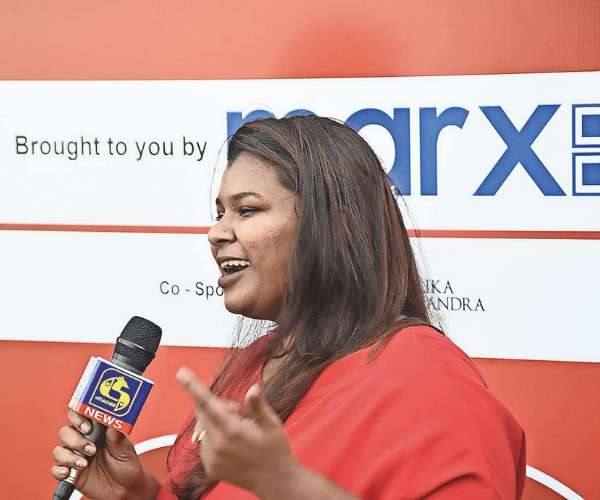 Here are some of the experiences the couples had to share:
Sonali Samarasinghe
"We enjoyed the five-course dinner on board with the spectacular view of the lake at night, with a lovely breeze and delicious dining experience. My most sincere and loving gratitude for the romantic dinner on Valentine's day, that could never be better!".
Primrose L.A Scott
"The food, the live music, the romantic atmosphere, and cruise around the lake was just mere perfection. Also not forgetting the photographers who were around the corner to capture some picture-perfect moments, Honestly, this was one of the best giveaways I've ever won in my life."
Lashini & Godwin
"For the 20 years, we have been married this Valentine was an experience to remember. And for me and my wife the best experience came free of charge, sponsored by our favourite radio station. Dinner in a floating restaurant amidst a view to match the mood of the evening was magical. Thank you for giving us this experience, an experience to remember for a long...... long...... long time".
Jithendra & Sabitha
"Great hospitality & food courtesy from the 8 Degrees / Lakeside team led by Lionel & Anton and smooth & safe sailing with Capt. Jayawardena at the controls of 8 Degrees! The time that we spent was truly a memorable experience made possible by 'Your Lifestyle Station'!"