Sumali Piyatissa, artistically known as 'Buki', is set to showcase her second exhibition on the 6th of July. She adopts styles such as abstract painting and fluid abstract, which is a new technique adopted by her and is to be seen in her paintings. Sumali tells us that she is intrigued by the result of colour mixing and that blending colour is how she achieves new colour palettes.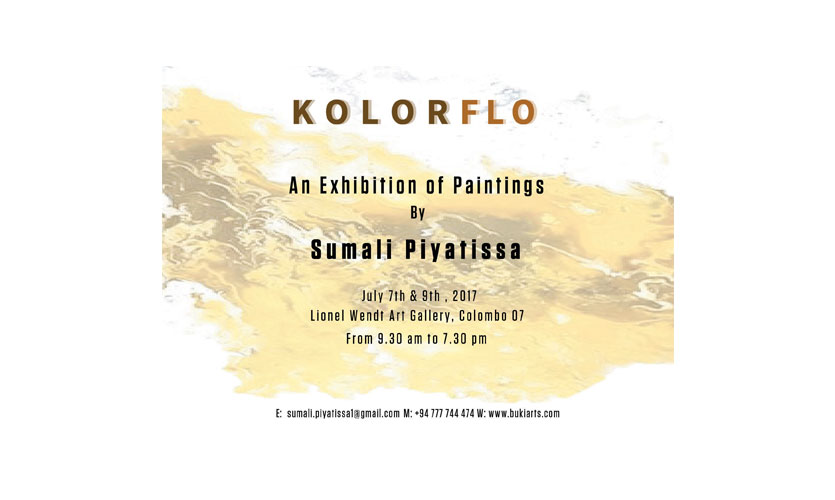 The inspiration for KOLORFLO started through her travels. Sumali notes that the self taught style of fluid abstract painting is something she saw in Australia and in a few parts of United States. "It allows me to explore colour in motion and eventually connects and creates something beautiful,'' says Sumali. Abstract art was also inspired through a mix of reaons- nature, travel, galleries, other artists and new styles of paintings. She also tells us that the mode of presentation, framing and displaying art has also inspired her current collection.
We sat down with Sumali to ask her a few questions on her journey with art.
I have been painting ever since I was a child. My father was my biggest influence and supported me throughout. In fact the name 'Buki', which was his nick name for me, is what I use to sign my paintings. There was a small break period during my higher studies and work, but I got back into the field during the early 2000's and studied oil painting with my art teacher. I also did a few joint exhibitions with her and went on to hosting a solo exhibition, 'Genèse', representing my new beginning with art.
There is more than one. I am very fond of 'prophetic art' which is influenced by my faith and biblical scriptures. The song 'King of My Heart' inspired me to do a painting based on it.I will be displaying a few pieces of prophetic art at my exhibition. Another favourite is the 'Ocean Deep' piece. This will also be on display at KOLORFLO.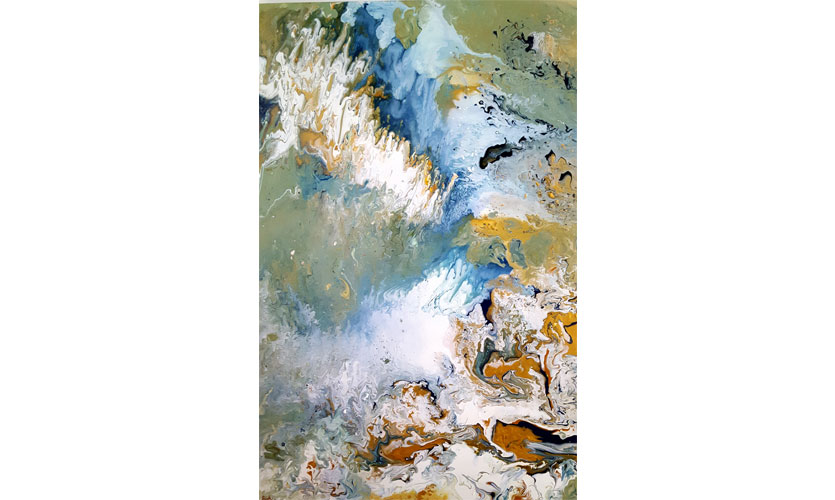 I mainly aim at designers, interior designers and architects. This allows me to collaborate with them for their projects.
Definitely. There were a lot of things that I discovered recently with my artistic journey and there is so much more for me to learn. I want to study a few new techniques and introduce these discoveries through the form of paintings by using these new styles in the upcoming years.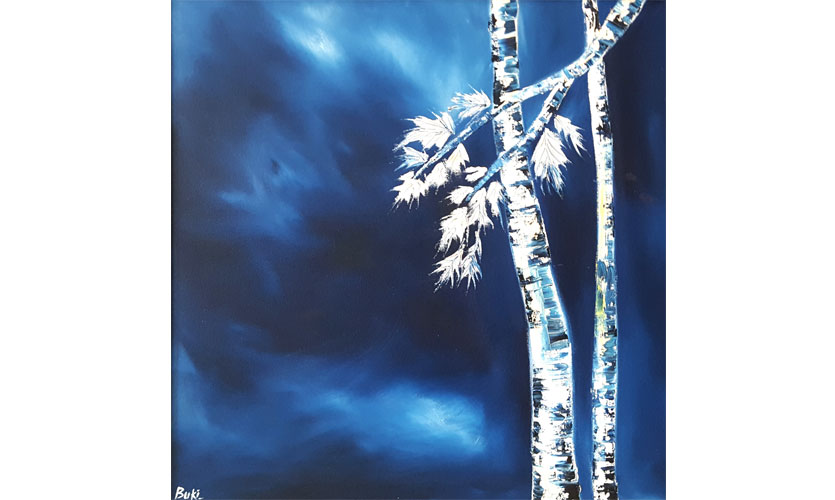 Her solo exhibition, 'Genèse', was unveiled during 2015 portraying 'the beginning of a new journey.' She participated in the Kala Pola a few years ago and has also taken on some private projects, including a model apartment project.
Her latest exhibition, KOLORFLO, is set to be open for the public on the 7th and 9th of July at the Lionel Wendt Art Gallery from 9:30am to 7:30pm. The entrance to the exhibition is free of charge.
By Madushi Rajapaksha