Previously we featured some amazing Instagram accounts that you need to be updated on when it comes to fitness, food, lifestyle & parenting. As promised, we bring you the second edition of Instagram accounts in new categories, featured in no particular order. Once again, to be clear, there are certainly plenty of fantastic Instagram pages we've left off. We can't rank them all, but here are a few we really like.
Fashion Influencer: Stephanie Siriwardhana - @stephaniesiriwardhana
149k followers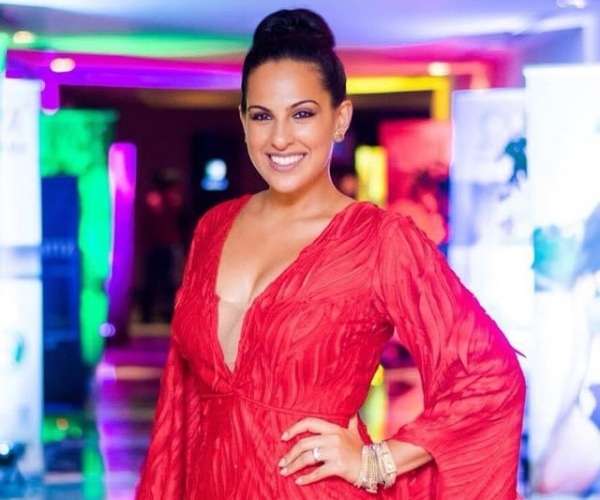 Stephanie is one of the popular faces in the industry and we've been following her from the very beginning of her fashionable journey. Equipped with elegant fashion items, a fun-loving personality and someone who is really supportive of others, Stephanie was quick to capture the hearts of many. Stephanie doesn't seem to have any specific fashion obsession, but her love for fine jewellery and shoes is evident in her Instagram feed. Van Cleef & Arpels, Swarovski and Savage X Fenty are few brands that Stephanie simply loves! Pictures are mostly taken during events that Stephanie has graced. As quoted by the famous Audrey Hepburn, "to pull off any look, wear it with confidence" and that's how Stephanie lives by inspiring others.

Travel Influencer: Shenelle Rodrigo - @sheneller
28.3k followers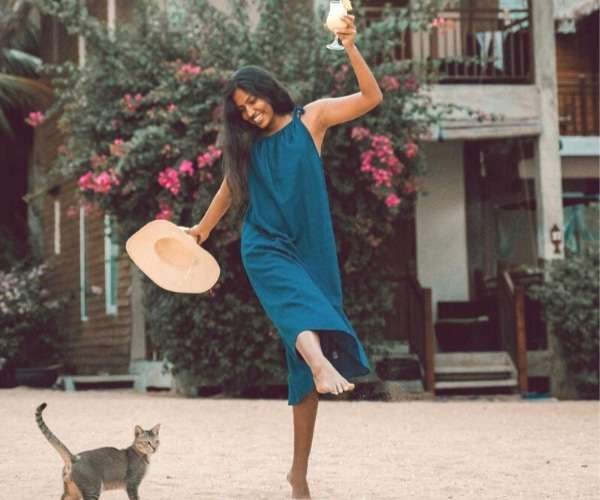 Being a travel Instagram influencer is the ultimate lifestyle experience that many people aspire to. They are able to jet off to new places, experience new culture and taste food while making memories. Majored in International Business & Marketing and running her own line of business, Shenelle is your ultimate travel girl. After spending three months in Thailand and Vietnam, in 2018 Shenelle made an active decision to work on her travel blog full time. While maintaining a consistent pattern in her Instagram postings, Shenelle shares posts on sustainable travelling, positivity and empowering messages to young girls on being comfortable in their own skin. Along with her partner Shehaan, reviving and supporting Sri Lanka tourism is the duo's core objective of their influencer page. "Since the pandemic, we have changed course and are focusing on creating content for Sri Lanka tourism which we feel will more impactful in the time to come," states Shenelle.
Entertainment blogger: Pissu Kanna - @pissukanna
44.9k followers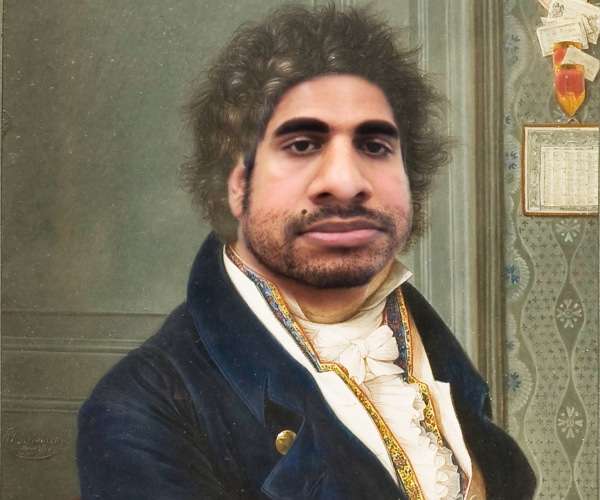 Entertainers have what it takes to grab hold and keep hold of audience attention. Pissu Kanna rose to fame in such a short time span which merely started off with no official plan while being isolated due to covid-19 restrictions. His very first "Lion King" dubbed clip went viral overnight with 1000 followers in a 24 hr period and it just kept escalating from then on. That was the beginning of his Instagram influencer stardom with 85K subscribers on YouTube, 42K on Instagram, and 63K on Facebook in 5 months. Pissu Kanna is an alter-ego with a fictional universe with several other characters. His short videos mock gender stereotypes, social stereotypes, and social awkwardness to ignite conversations and influence cultures. The series is broken into sketches, vlogs, dubbing videos, and songs. "I am driven by the ability to bridge communication gaps through comedy and how the brand has ignited important conversations in society," says Pissu Kanna
Tech Influencer: Banu Athuraliya - @androdollar
1025 Followers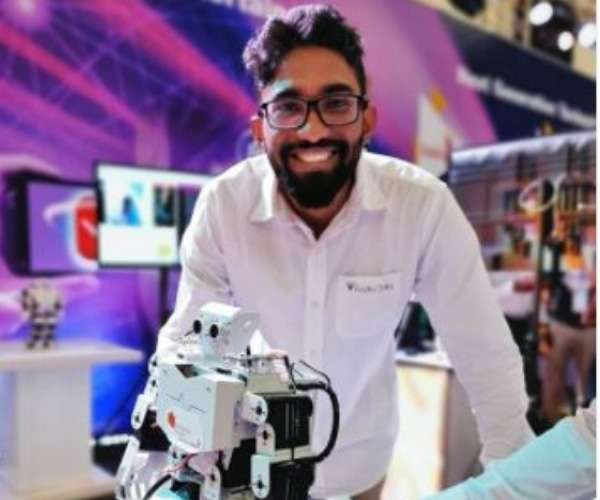 Tech influencers have the ability to make or break a new technology or product. This does not mean targeting bloggers who will write reviews or getting a famous face to endorse products. When a new technology or product is introduced, there is so much hype and its impossible to separate the fact from fiction. This is when individuals like Banu come into play. Over the past years, Banu has got the opportunity to try out the latest cutting edge tech as one of the leading tech reviewers in the country and has helped educate Sri Lankans as well as global users. With the evolution of the digital space, Banu was one of the first YouTubers in Sri Lanka to make his own content even before the term 'influencer' was defined. While mostly operating on Youtube, Banu emerged into Instagram that enables him to live stream to give the audience real-time updates. Followed by a worldwide audience Banu has engaged himself in Tech Press organization that helps him track the latest technology launches. "My goal is to attract people who are interested in knowing about the latest tech on a higher level and deeper level with my in-depth videos where I try my best to cover all aspects of a device whether it being a smartphone, laptop, smartwatch or whatever the innovative tech," says Banu.