A bouquet of flowers is a quintessential component of Valentine's gifting, but what if you could gift a bouquet of red roses that don't wither away? And most importantly, one that tastes delicious? Introducing a new range of edible floral bouquets curated especially for Valentine's Day is Blooming Cupcakes and Bouquets, a venture by Surani Jayaweera Jayamaha.
Considering that this year's Valentine's Day will be celebrated with health and safety in mind, Surani is ensuring that you can have a gorgeous edible bouquet delivered to those special to you from the comfort of your home.
"We at Blooming Cupcakes & Bouquets are pioneers in introducing edible flowers as gifts" explains Surani, adding that they are now "offering lovers and loved ones on the occasion of the forthcoming Valentine's Day a novel way of greeting their special person with an array of Cupcakes and Cupcake Bouquets. The bouquet is a combination of the message, flowers and cake all in one. These Red Rose cupcakes are piped using pure buttercream icing & wrapped into a bouquet with ribbon bows and topper to convey your message".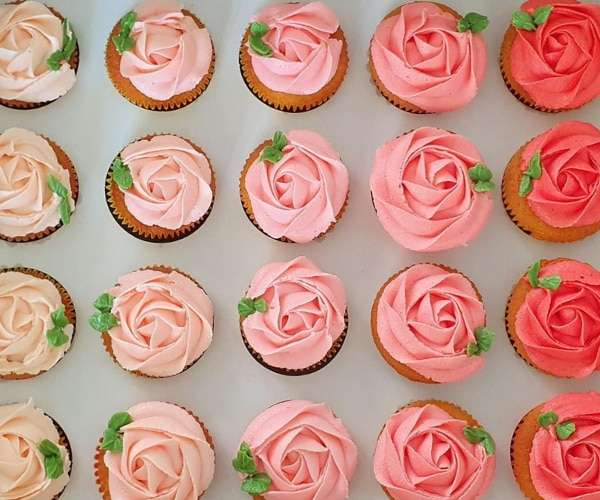 The Valentine's collection bouquets are made in three different sizes and come in 3, 7 & 12 cupcakes in a Bouquet with prices ranging from Rs. 1,000/= upwards for the bouquets. They also offer a 3 cupcake cacti bouquet for those who prefer something different. Although they have introduced a new range for the season, you could also order from their floral cupcakes.
Blooming Cupcakes and Bouquets also have a range of cupcake categories including bouquets that come with assorted single petal flowers wrapped in normal papers and bouquets with mixed flowers wrapped in premium quality papers.
Free delivery for orders above Rs. 5000
Delivery areas: Colombo 1-15, Wattala and Kandana
Instagram: @blooming_cupcakes
Surani requires a minimum of 24 hours prior notice for all orders
PHOTOS: BLOOMING CUPCAKES & BOUQUETS