As of late, more and more people are venturing into their kitchens and experimenting with new recipes and delighting in hearty home-cooked meals. While many look forward to the joys of creating food from scratch, time constraints and limited knowledge of certain techniques result in forgoing home-cooked goodness for supermarket products. Making your life a little bit easier is Eshanee De Soyza of Easy Dough, whose no-knead frozen and ready-to-roll dough is just a phone call or a message away.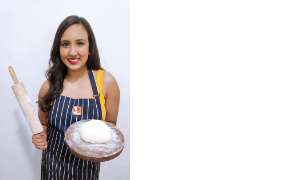 Tell me about yourself.
I would consider myself a self-starter, risk-taker, good salesperson who loves to cook and try different styles and cuisines with a passion for baking.
Why did you start this business?
Easy Dough was established in the year 2018 amidst a full-time job. The concept of Easy Dough came about during my own baking endeavours during which I thought to myself "This would have been so much easier if I didn't need to knead and rest the dough, constantly worry about the correct measurements and clean up" especially when it comes to pizza and buns. Fast-forward through numerous trial and error moments, Easy Dough became a viable product with a legitimate value proposition. After reaching out to family and friends for feedback, the results were quite promising and I then decided to open the Facebook and Instagram pages in 2018 and bring it out to the market.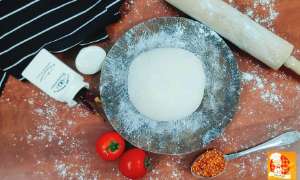 Sales picked up at the start and the feedback from customers was very positive. However, managing both a full-time job and Easy Dough was quite a task which led me to pause the operation temporarily. COVID-19 struck in 2020 and along with that my full-time job was also taken away, this gave me ample time to focus on Easy Dough and explore different avenues of frozen dough. Post COVID-19, so many of us have had to go through hardships and not many of us could afford to order food from fast food outlets and we all need a break from routine meals. With Easy Dough, my value proposition is that you could make your own pizza, buns and more with the ingredients you want for a fraction of the cost and exactly how you want it. Special credit goes out to my fiancé who stood by me on this journey from the start, my parents and brother who is a baker himself for all the support and advice given to me.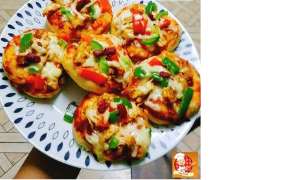 You currently have dough for pizza and buns. Will you be expanding to include more products?
I started off by doing ready-to-roll/frozen pizza and bun dough initially as I wanted to test the waters, I have now expanded the ready-to-roll dough family with shortcrust pastry dough and authentic Sri Lankan pol roti dough and hope to explore more options in the future.
Will you do custom orders that aren't pizza dough and dough for buns?
At this juncture, my focus is on providing a product that customers can make their own and I wouldn't want to go in to end products as there is already a very capable market for that.
What were the challenges you faced in setting up this business?
I would say time and capital are significant challenges, especially when trying to scale a small business. Trial and error are a large part of the experience and a good support system is essential sustaining a business.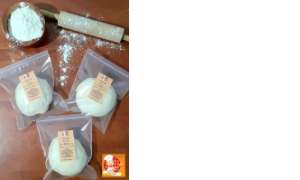 How can people order your products?
Delivery is within Colombo and its suburbs and I also serve as the delivery driver which gives me the opportunity to meet most of my customers and build a relationship with them. I also very recently tied up with Quickee.lk as a delivery partner. Customers can also pick up the product from our location in Kalubowila. There is no minimum order quantity, even if it's one pack of dough, the order is taken. Because after all, most customers are home bakers ready for a quick meal for the family and would not need such large quantities.
For orders, you can reach out on +94 778731613, through the Facebook page (Easy Dough)
or the Instagram page (@easydough.sl)