Setting yourself apart in the very competitive home-based food business in Colombo is a commendable feat for anyone, but Dish Functional by Zainab Nalir easily manages to rise above the rest with her mouthwateringly delicious, hearty fare - both savoury and sweet - while most importantly, ensuring that the taste and quality of her food are always consistent with a generous sprinkling of heart and soul.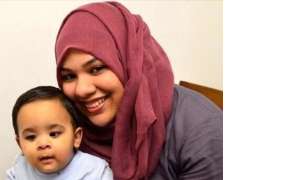 Zainab, who describes herself as a "baker/chef/cook and full-time mom of a busy little boy that keeps me on my toes" states that she enjoys trying out and experimenting with food. "The different flavours, spices and ingredients I have to play within the kitchen bring me joy like no other and with all these choices of Ingredients I love testing out different cuisines and giving them my very own 'dishfunctional' twist!". Despite the love affair with food, Zainab started her career in the education sector after qualifying as a nursery teacher. However, she eventually veered into the food business after getting good reviews and repeated requests for her to whip up her food for friends and family.
Dish Functional officially started in May 2019, but Zainab says she has been "cooking and baking for some time now. I had a pop-up shop at the street food festival together with my cousins and got a ridiculous number of positive reviews from customers who asked for my number and so 'Dishfunctional' was born. My cooking skills come from my amazing mom. Her cooking skills are out of this world! She'd get friends and family wanting her to start classes just so they'd learn how to cook as good as she does. I'm lucky to be living with her and get free, hands-on classes on the regular. My mom's love of entertaining and cooking special meals for guests influenced my cooking style to create dishes with love and prepare dishes of my own with my twist".
Savoury
Pita Pan: Zainab's signature savoury dish, Pita Pan is one of those dishes you never knew you needed but takes no time in wowing you and leaving you craving for more. The dish comprises perfectly fried pita topped with meat, a delish yoghurt sauce and coriander leaves. I tried both the chicken and the beef pita pan and loved the rich, flavourful curries. Although I loved them both, my pick of the two was the beef, but that's simply a personal preference. The yoghurt sauce added that extra oomph to the dish and the hint of garlic in the sauce certainly worked its magic. A marriage of the very best of flavours and textures - Zainab's pita pan is a good example of how looks can be deceiving, especially quantity-wise, as it could comfortably serve 6-7 people. The elements are packed separately to be assembled at the time of serving so that you don't end up with soggy pita chips
because of the meat or the sauce. Highly recommend this dish!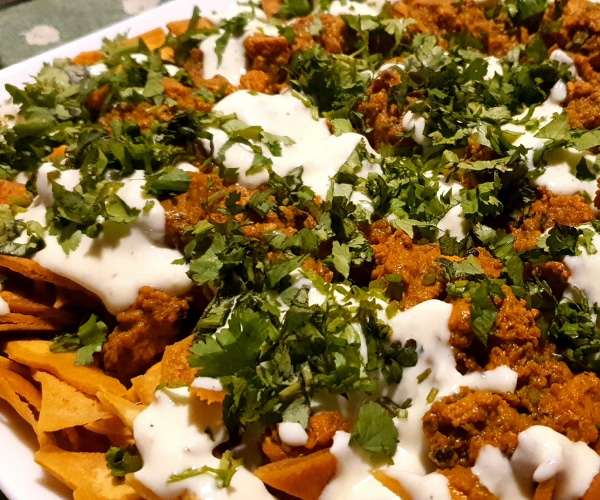 Honey Glazed Kochichi Chicken Winglets: This is another stellar item that proved Zainab's grasp of flavours. The succulent wings were a good mix of sweet and spicy, and - if I dare steal KFC's slogan - finger lickin good!
Baked Pasta (Chicken): Cheesy, creamy, hearty and with a satisfying hint of spice, the chicken pasta is comforting and tasty. The generous addition of parmesan worked fabulously. Another favourite!
Baked Pasta (Chicken): Cheesy, creamy, hearty and with a satisfying hint of spice, the chicken pasta is comforting and tasty. The generous addition of parmesan worked fabulously. Another favourite!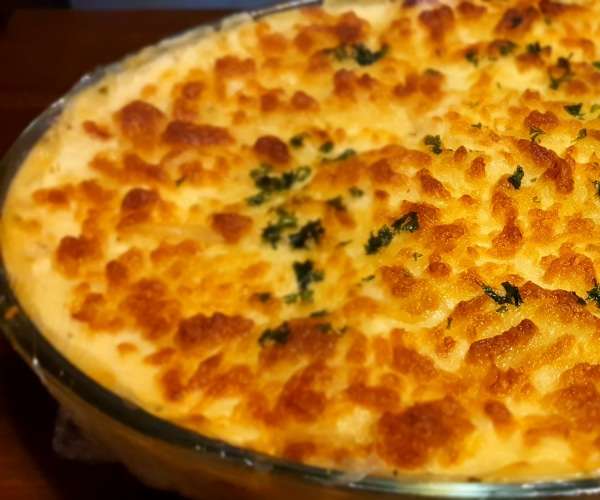 Sweet
Assorted Doughnuts: I tried Nutella and Roasted Cashew, White Chocolate Pistachio, Chocolate cashew and Fresh Cream with Strawberry Jam doughnuts. The doughnuts were light and airy, and slightly crisp on the outside, which I loved! Choosing my favourite among the 4 was difficult as they were all equally amazing.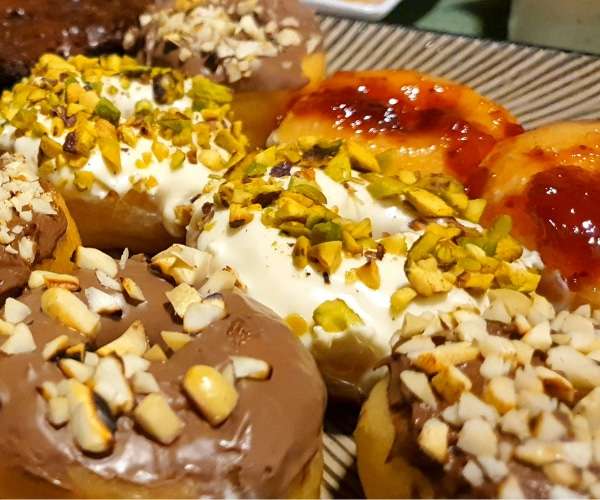 Chocolate Mousse: I am the biggest fan of chocolate mousse but usually give it a pass because most people overdo the gelatine and the end result is a rubbery mess. Zainab's version is silky and decadent, sweet enough to win over those with a sweet tooth without going overboard. A dessert I would happily recommend.
Cinnamon Rolls with Fresh Cream & Nutella Pull Aparts: For someone who's generally not a huge fan of cinnamon, I quite enjoyed the cinnamon rolls because the flavour was just right and not overpowering. The Nutella pull aparts were also generously slathered and a delight to feast on.
Brownies: Zainab's Brownies are fudgy and rich enough that they highlight the chocolaty flavour!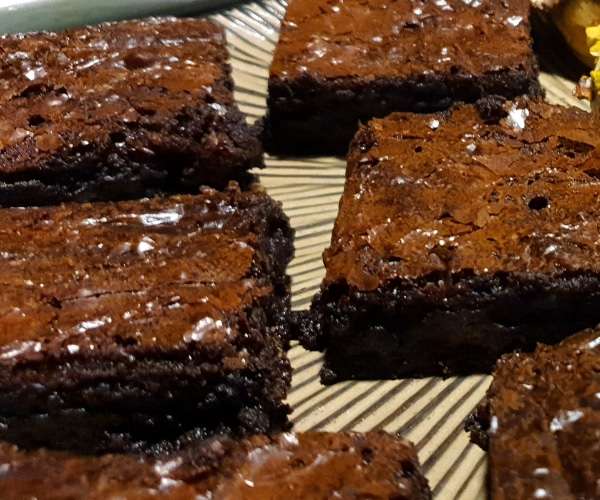 Final Verdict
The fact that Dish Functional, a venture born out of the love of sharing good food has been making waves since its inception in the home cook sphere comes as no surprise and speaks volumes about their food. You can taste the love and care that went into preparing the food with every bite and the portion sizes too are hearty. Something else I appreciated was her grasp of textures and flavours - each dish held its own because she nailed the balance. It's been a while since I reviewed a home cook who managed to tick all the right boxes for both savoury and sweet items, and I will gladly recommend her food to even the fussiest of foodies!
Placing Orders
Depending on the dish and the quantity required, Zainab requires a minimum of 3 hours for most dishes, which is great for last-minute cravings. But I recommended that you place orders a day ahead to avoid disappointment.
To place your orders, get in touch via Instagram – dish.functional, FB – Dishfunctional.sl