Located inside the Excel World premises in Maradana the revamped version of Darley Rd (Yes the Restaurant is named after a road) is a luxurious English pub and restaurant. Another venture by the Browns Group which handles the "Four Leafed Clover" and many other well-known restaurants around Colombo, the high quality of the food and drinks is guaranteed. Having never visited the venue before I was excited to be invited for the relaunch to check out what the place was like and what culinary delights they had to offer!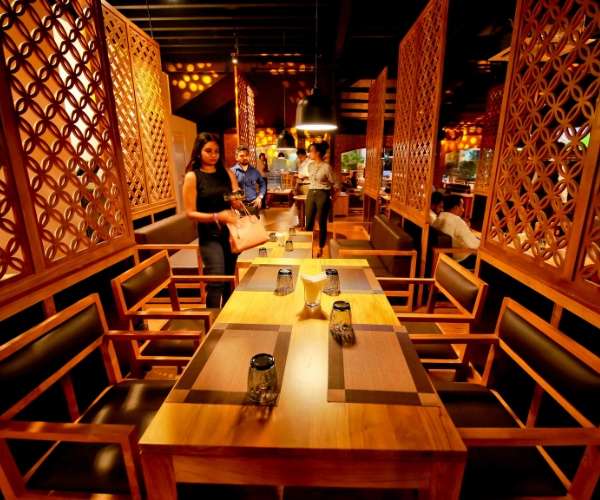 Ambience and Service
With a dimly lit interior, ample seating space and cosy little booths separated by decorated partitions, the ambience look right for a very relaxed and chilled out experience. However, it has a dance floor and a live band or DJ playing most evenings, so if you want to get up and dance after a few drinks then the floor is yours! The staff was very friendly and accommodating and their service was quite efficient as well.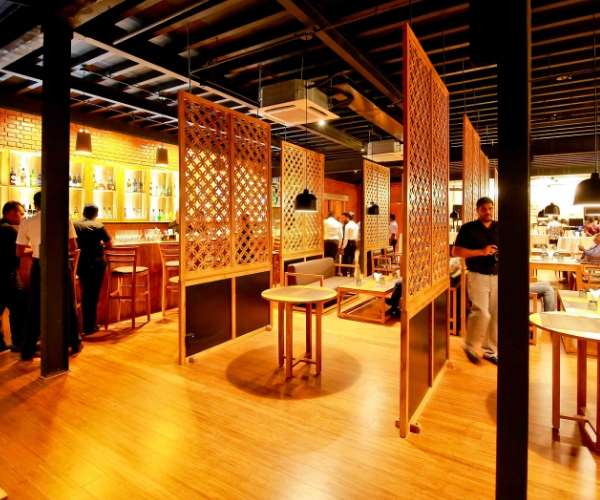 The event kicked off with a welcoming speech made by the Group General Manager - Browns Hotels and Resorts and the Executive Director of Excel Restaurants, Eksath Wijeratne. Having concluded the formalities we were invited to enjoy the open bar and the buffet and enjoy it we certainly did!
Drinks
They have quite an extensive menu for Drinks as well ranging from Fresh Juices, Shakes, Mocktails and Cocktails aside from their usual alcoholic beverages. I started the night off by trying out a Passion Fruit Mojito which included a whole load of passion fruit, lime, mint, soda. It wasn't too strong and the predominant flavour was the mix of passion fruit and lime which gave quite a tangy taste with every sip. The rest of the night was Virgin Mojitos for me. You may wonder why with all their variety of drinks I opted to go for the Mojito, but that's simply because nothing compliments my food better than Lime, mint and sprite.
Food
Their menu is quite large and offers quite a variety of culinary delights. From Soups and Salads to pub grub like devilled chicken, prawns and hot buttered cuttlefish to pasta, a variety of meat dishes and juicy burgers, there's no lack of delicious food items for you to choose from. At the launch, we were able to try out mini versions of many of their items which I thought tasted great.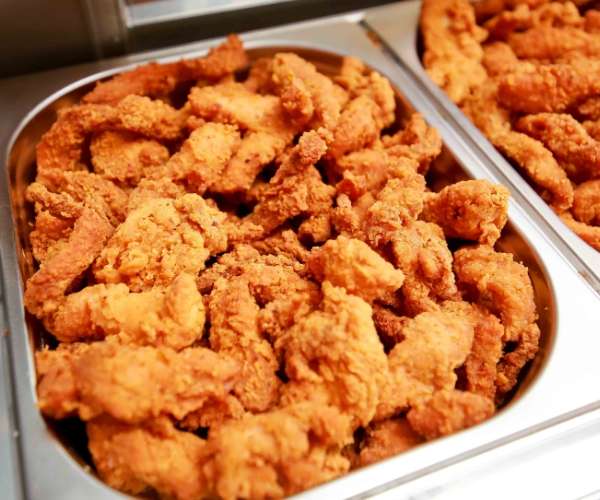 They had a Honey Roast Leg of Lamb with minted Rosemary Jus which was absolutely heavenly. It was well done, well seasoned and super juicy. My favourite dish of the night, however, was the Beef Wellington with Peppery Mushroom Sauce. The perfect flavoured minced beef inside the thick crunchy pastry was certainly a dish that would have given Gordon Ramsay a run for his money.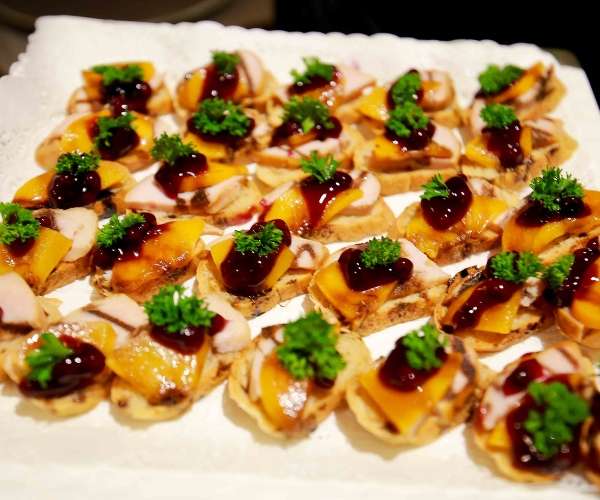 They also had Mini Tandoori chicken and Margherita pizzas which I thought was worth mentioning. With a generous spread of cheese, fresh vegetables and tandoori chicken as the topping, the pizza was definitely a treat for the taste buds. The Thai Marinated Baked Modha was another noteworthy dish. The Modha itself was moist, tender and full of flavour. Each bite just melted in your mouth and there was a slight aftertaste of lime which I loved!
Their other dishes included Prawn and Fish Amritsari, fried chicken with mango sauce, Chicken and Cheese wraps and Wok-Fried Pork just to name a few.
They also had Mongolian fried rice which was a great main dish packed with spicy flavours to suit the Sri Lankan palate. All these spicy dishes partnered up together was the perfect dinner for any food lover and it's safe to say that everyone at the launch really enjoyed it.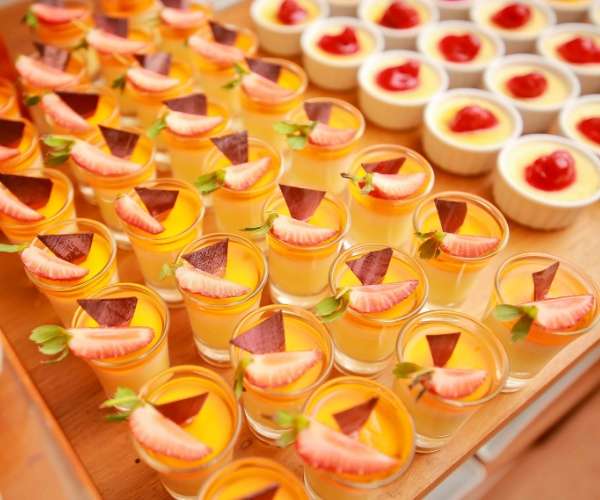 For dessert, we had the most amazing Chocolate Gateau cake ever. Named the Darley Chocolate Gateau this Rich, creamy and delicious chocolaty Gateaux was a delight in every bite. Being a huge chocolate lover I would have gone on eating this the whole night but I also had to check out the other desserts so I had to move on. The baked Cheesecake was another culinary delight offered at the event. A combination of a soft yet slightly crunchy base, the creamy cheese in the middle and the raspberry spread with a strawberry on top made up for one of the best cheesecakes I've sunk my teeth into. The flavours were an absolute mouthwatering delight and I would definitely try this again if I go back.
The other standout dessert was the Lemon Meringue tart which was tangy and sweet. The Buttery crust was filled with creamy lemon filling and topped with sweet meringue and tasted heavenly.
All in all, it was a great experience at Darley Rd, comprising a wide range of drinks, mouth-watering food and oldies music that really got us in the groove. What more would you expect to have on a great night out?
Pics by Damith Wickramasinghe