Adding another feather to his cap, London based Sri Lankan fashion designer Amesh Wijesekera has been named as the inaugural winner of the Reference Incubator Programme. As reported in Business of Fashion, the fashion industry's news provider, Amesh will receive mentorship and support from cult retailer Slam Jam as well as PR and brand consulting services from communications agency reference Studios.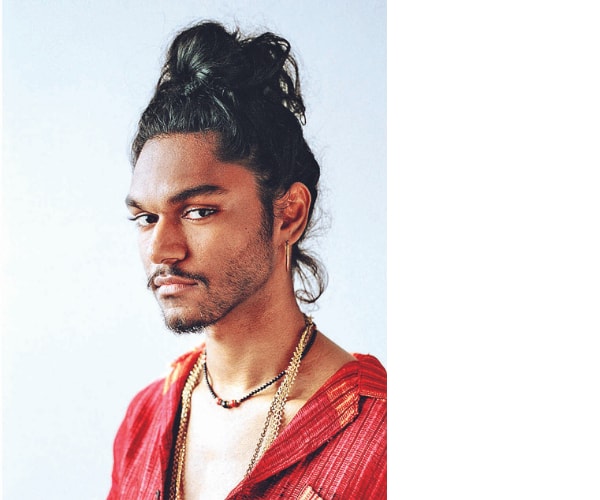 The Incubator Programme was launched as part of the Reference Festival which is a biannual event that runs as part of the prestigious Berlin Fashion Week.
Amesh who travels between Sri Lanka and the UK is one of the few designers who has enjoyed unprecedented success since he graduated from the AOD. His eponymous label Amesh is high on sustainability. Using local artisans, Amesh's collections are gender fluid. His use of bright colours injects a breath of fresh air and exoticism to the European catwalks which make his collections eye-catching.
Speaking to Life.lk Amesh says "This win is something I have been waiting for and it is the perfect time for the brand's growth! I am elated to be a part of the incubator programme with industry pioneers such as Reference Studios and Slam Jam. Understanding the fashion business as a market is something I have been struggling with and I know this win will enable me to take the brand to new heights. In return, I hope I am able to provide more opportunities for our Sri Lankan artisans who form the backbone of the craft and apparel industries. I do hope there will be opportunities for all of us who are striving to promote the beautiful heritage crafts of our artisans."
The Incubator Programme is an exciting new platform for growing emerging labels by providing various services. This will also help Amesh overcome the challenges of operating independently in complex and competitive markets.