The Irish is one of the latest pubs to hit Colombo. Creating a typical homely Irish-pub-type-atmosphere this laid back set up will make you want to sip on that frothy brew for hours while taking in some football or cricket or spend some time with friends.
The Irish is co-owned by Dana Forster and Olof De Weerdt and their daughter Sasha Jayasundera. The interior was done solely by Dana while she and her daughter take on the day to day matters at the pub making sure everything is run to perfection.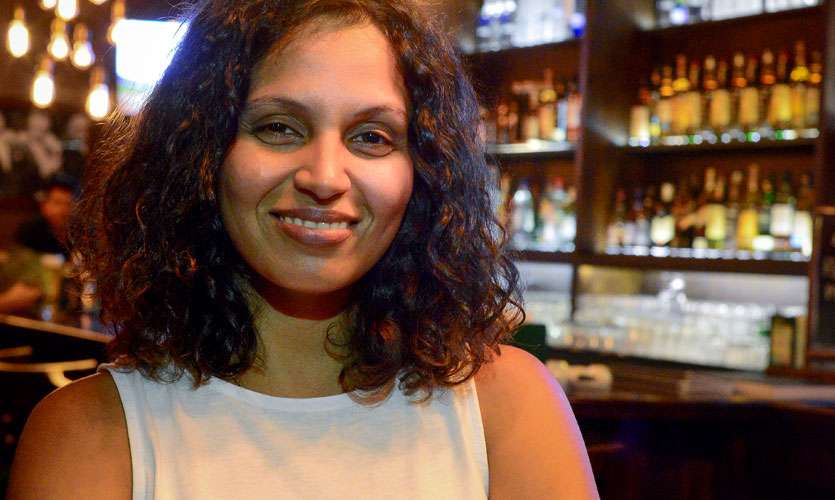 Ambience
The mood-lighting coupled with the photographs of famous Irish personalities adorning the red brick walls create a typical pub feel. However, the décor aside we found the food and the drinks to be splendid and we can't wait to head that way again.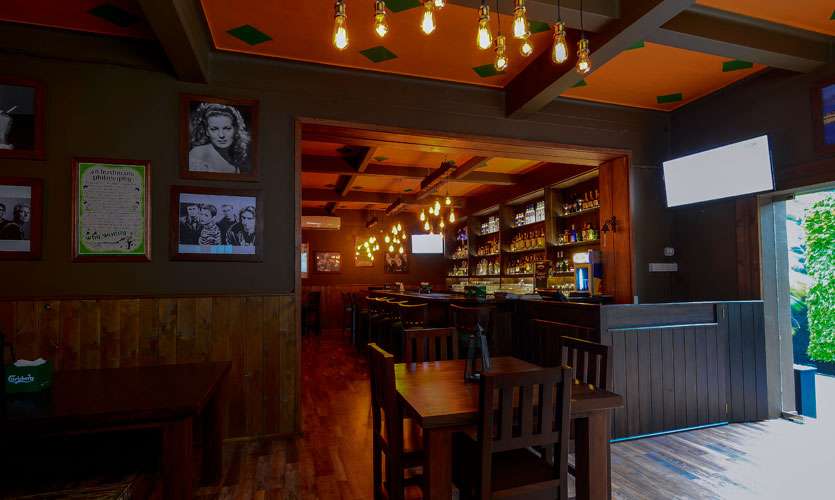 Drinks – 5 stars
We started off with a Tequila Sunrise (Rs 1,200) which was spiked of course while we also tried out their non spiked Piña Colada (Rs 700) and Passion Fruit Mojito (Rs 700). The Piña Colada was made using fresh pineapple juice while the zesty sweet notes of the ever tropical passion fruit made for a fine non-alcoholic beverage.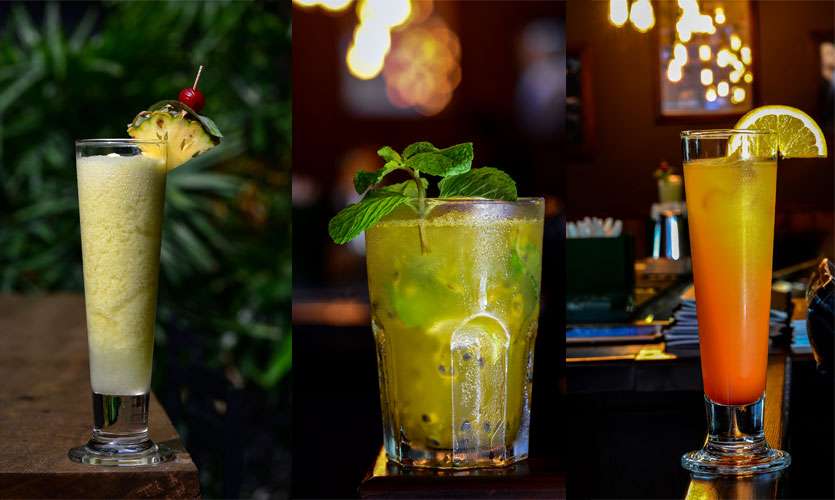 Pina Colada, Passion Fruit Mojito, Tequila Sunrise
Food – 5 stars
Starters
We loved the juicy, char grilled notes of the Thai Grilled Spicy Calamari (Rs 1,100) while the Kufta Paddy Balls (Rs 750) which comes with their very own Chilli Pesto is a must. The latter is like the perfect 'cutlet' but it comes with a ball of minced beef covered in mash and then crumb coated and deep fried! What's not to love, right!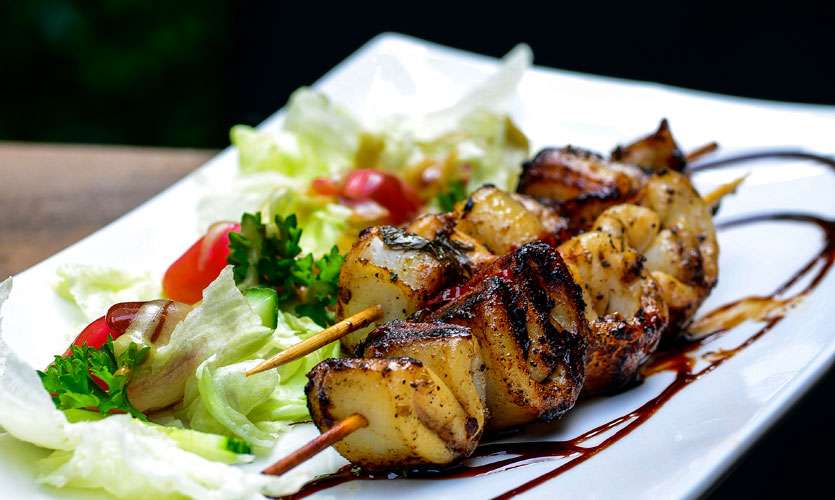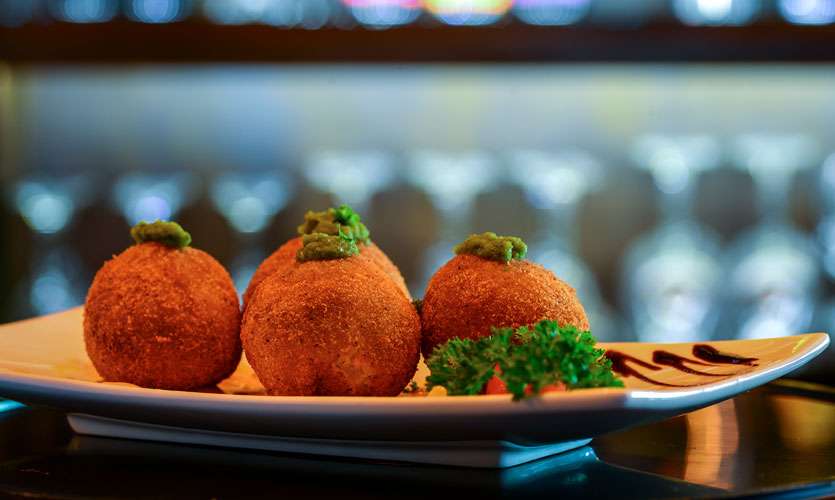 The Chilli Pesto is a signature dip made by The Irish's Head Chef Keethan and it delivers the ideal kick which complements just about any dish on the menu.
Mains
Sasha wanted us to try out two pizzas in one so we had the Pollo and Pepperoni (Rs 2,300) which was essentially a tomato based pizza with chicken, pineapple and green chillies topped with oodles of pepperoni and mozzarella. Yes, I know pineapple and pizza aren't meant to go hand in hand but this was pretty delicious while the pepperoni made it even better.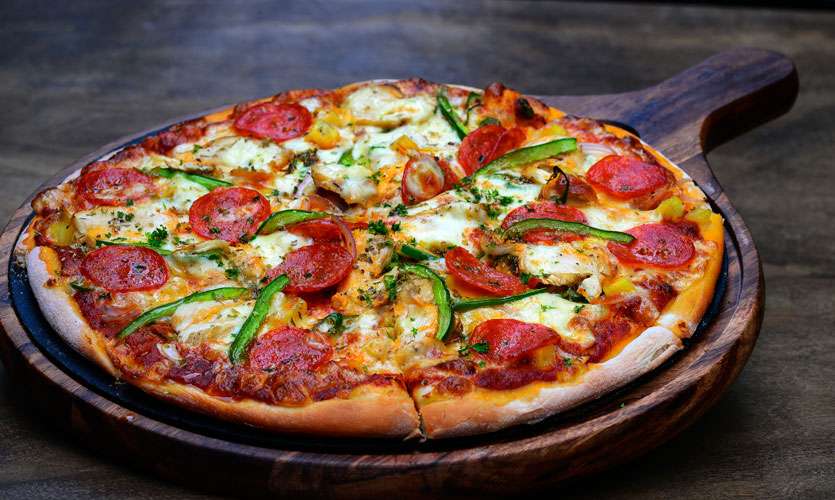 Another must try is their Shepherd's Pie – Beef (Rs 1,350). The freshly seasoned ground meat with caramelized onions, peas and carrots topped with a creamy, dreamy potato mash was just the perfect lunchtime treat. However, it was their Irish Beef Stew (Rs 1,490) that was the real crowd pleaser thanks to the large chunks of slow cooked tender and juicy beef coupled with potatoes and carrots topped with a sprinkling of fresh parsley. A must – ask for a side of bread rolls to lap up every bit of the gravy.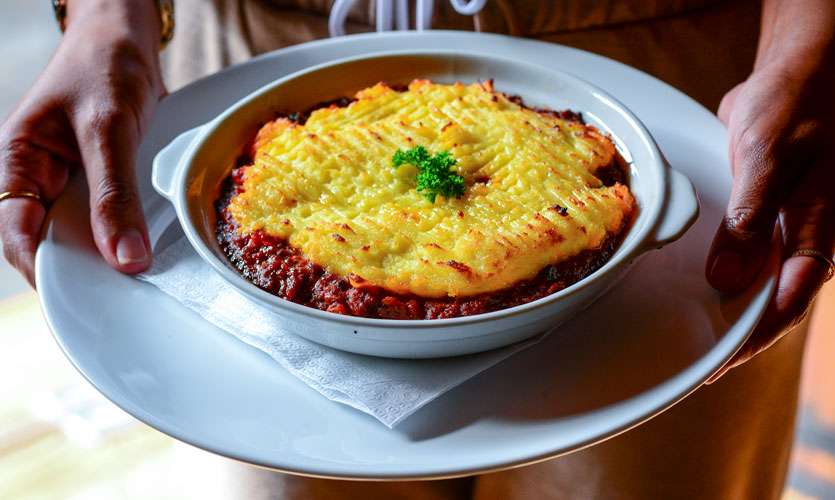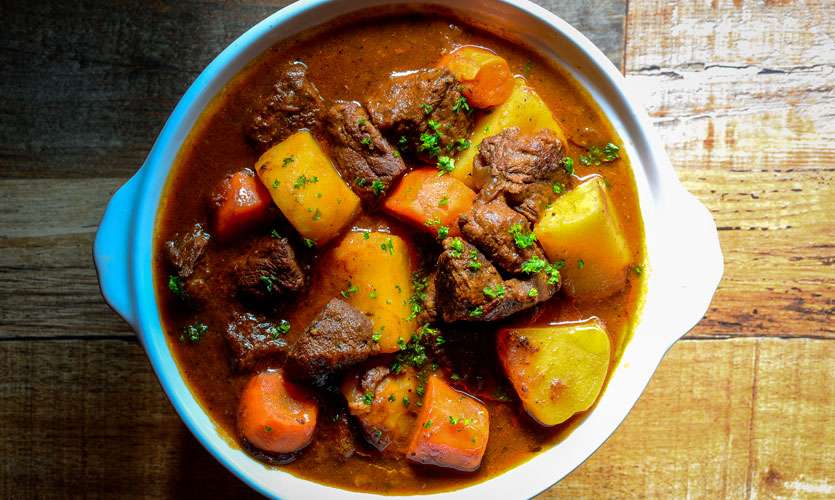 Desserts – 5 stars
We were stuffed after having tried all of the above but there's always room for dessert.. so we opted for their New York Cheesecake (Rs 650) and we weren't disappointed. Topped with a sweet and zesty berry compote it was just the perfect, simple dessert to end our meal.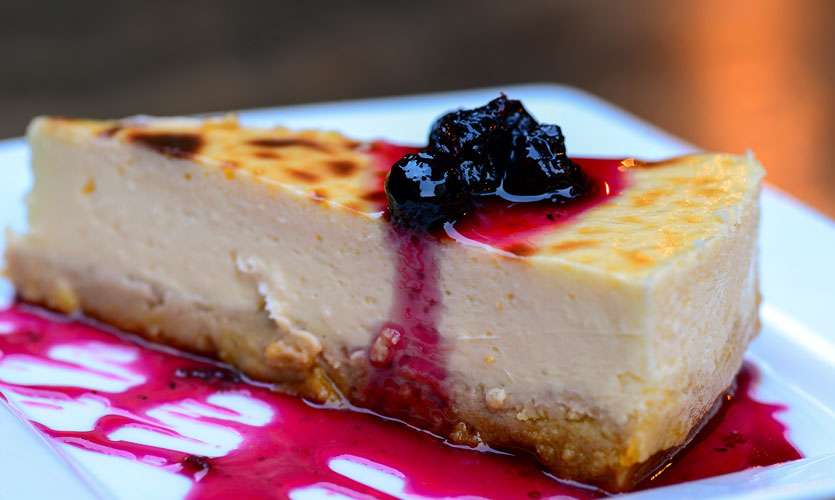 What we recommend: Tequila Sunrise, Kufta Paddy Balls and Irish Beef Stew
Service: 5 stars
Parking facilities: 5 stars
Toilets: 5 stars
Would we go again? We can't wait to head there again!
Tips/notes by author:
-10% service charge and government taxes are applicable
-Dress code – casual
-We felt the portions were generous – especially the mains
Pix by Kanishke Ganewatte