If you are looking to enjoy one of the largest brunch spreads, which is well balanced in Colombo, then the Ports Of Call at the Taj Samudra is the place to be. The spread caters to everyone's palate and includes a juice counter, salad counter, soups, cold cuts, cheese counter, grills, carvings, pasta counter, and seafood from lobster to oyster and not to forget the main buffet as well. You can opt to include sparkling wine or a few cold ones with your meal.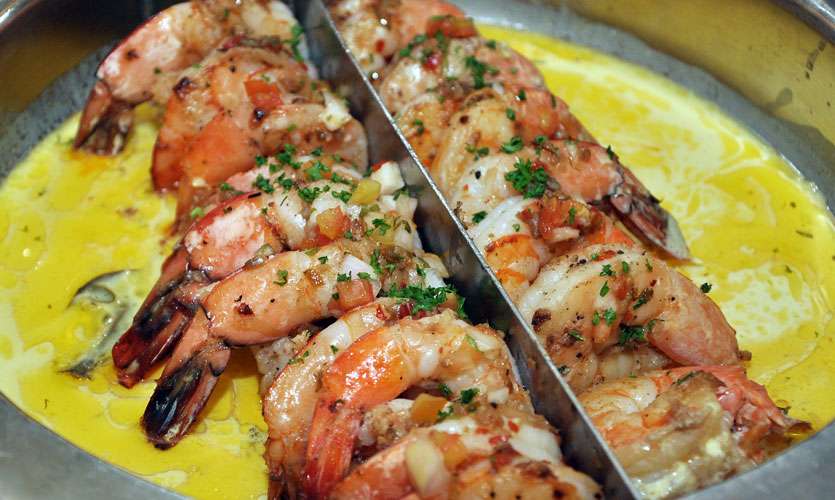 Drinks 5/5
We started off with a mixed fruit juice from the juice counter. They also had papaya Juice, iced coffee and a mocktail which were really nice.
Food 5/5
As soon as we walked in we saw the Japanese corner, so it was a no-brainer that we started off with that. From the buffets that we have tried out, we really liked the selection that they had and the freshness of the nigiri, maki rolls, and sashimi which is exactly what it should be.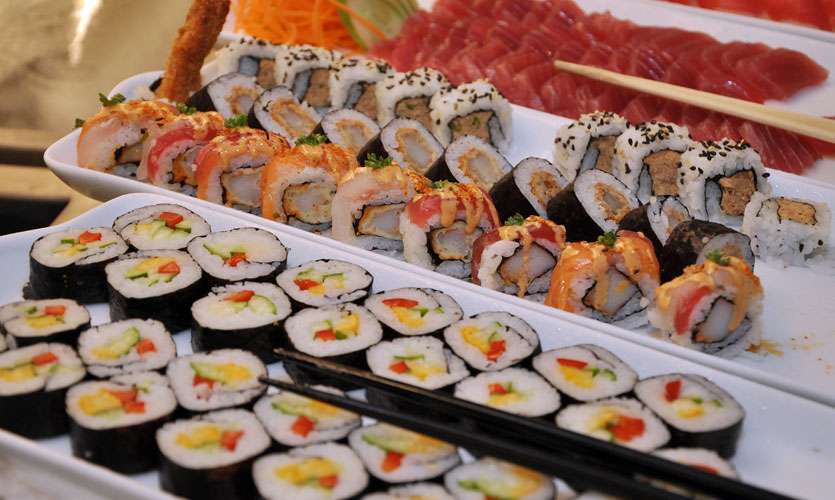 If you love your seafood you will love this selection, we decided to try out the Garlic Marinated Grilled Prawns & Pan Seared Salmon Steaks. We enjoyed how fresh the prawns were and the fact that you could taste the balance of the black pepper and garlic butter. This explains why they marinate the prawns for two hours prior! Also if you like Salmon you should try out the Pan Seared Salmon Steaks with its Salsa sauce. The mix flavors of Mango and Salmon after being placed on a skillet has a nice zing to its flavor.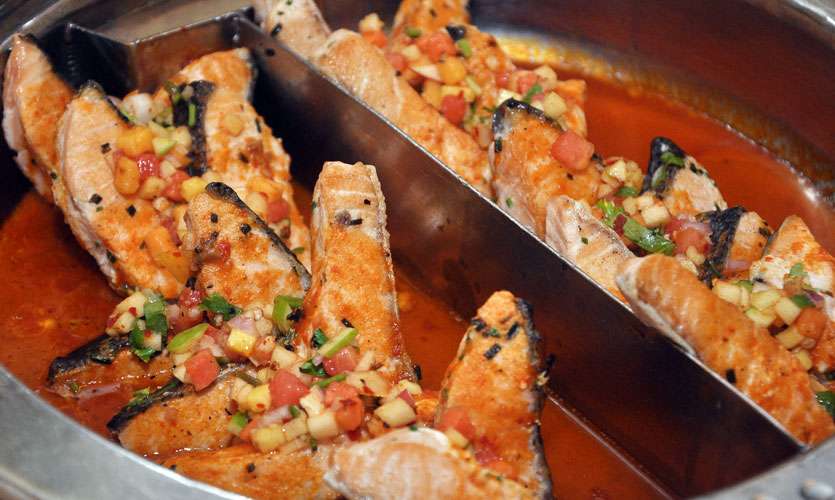 Gosht Biryani
Who can say no to Biryani! This dish which is made with lamb, rice, yogurt, onions and mélange of spices is proof of the flavors that burst out when having this and of course add on some Raita and you are good to go.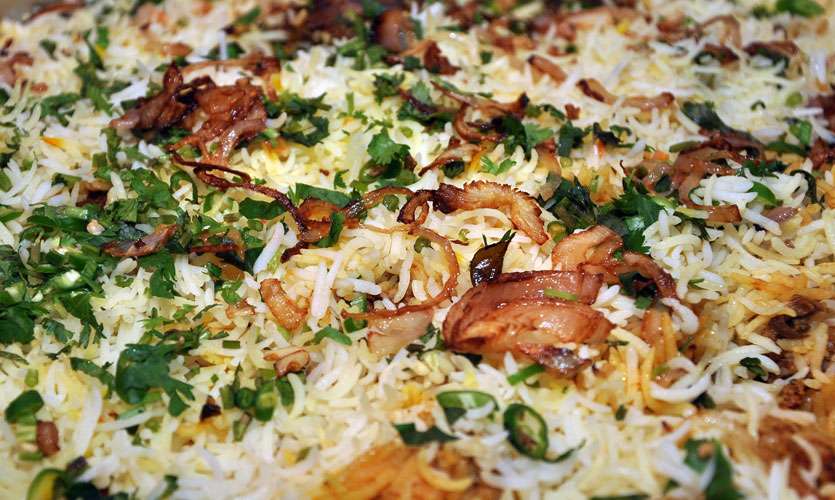 Braised Beef
You know your meat has to be marinated well and soft in order for it to be right and that is exactly what these guys have done! In fact, they start marinating the beef the evening before, which is exactly why it's so good. One thing is for sure the Taj Samudra really does put in their 100% when it comes to preparation and presentation.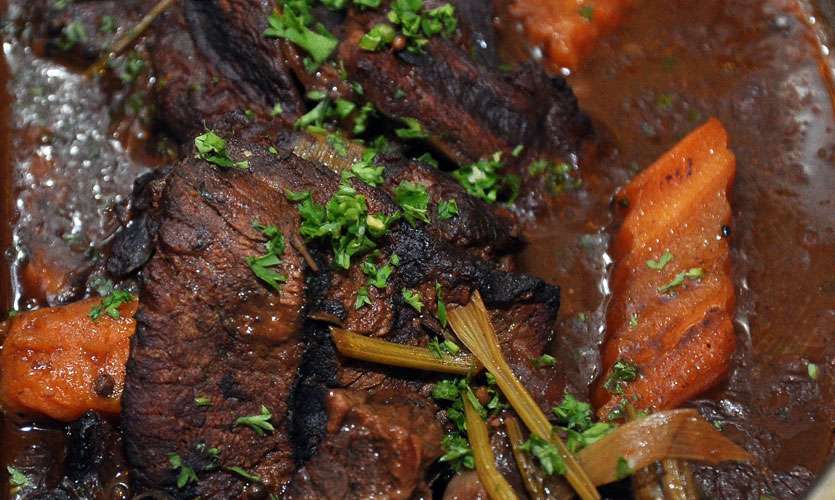 Pasta with Tomato Sauce
We had to try something Italian after all its one on the cuisine's that we enjoy. Really liked how authentic the pasta sauce was and what we enjoyed overall about the food was that it was fresh and not overly greasy. You can actually have a few more servings and not feel sick thereafter, which is a win-win after all its brunch!
Desserts
The desserts were endless! We were too full after everything else but we did grab a few chocolates to taste and they were yum! The option for desserts it's crazy from cheesecake to tarts to chocolates to a chocolate fountain and more! It's a sugar lover's dream!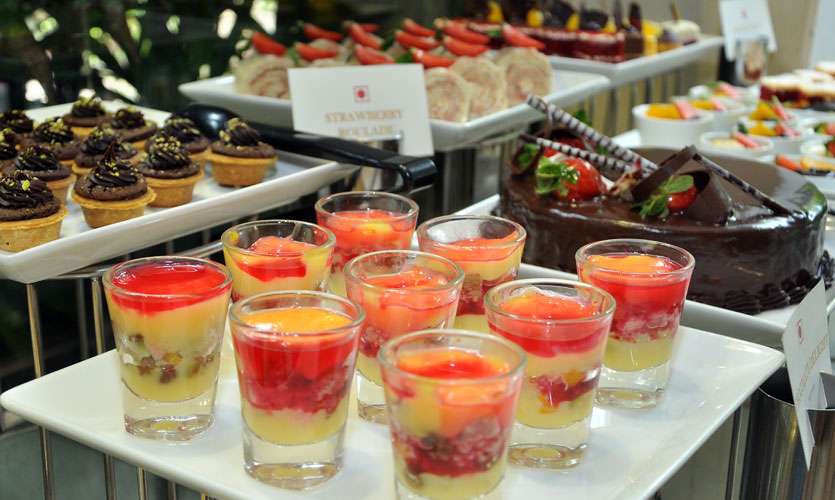 What we recommend: The Black Pork Curry & Pani poori and all the above!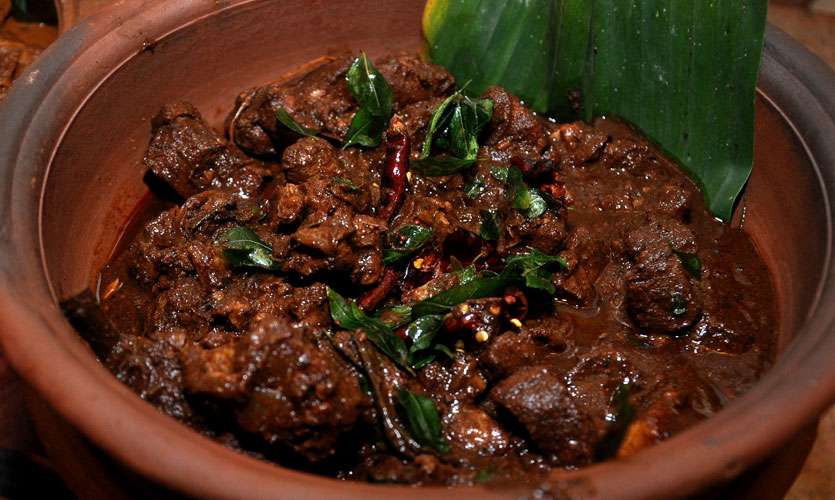 Service: 5/5
Parking facilities: 5/5
Toilets: 5/5
Would we go again?
Indeed!
Tips/notes by the author– The price of the buffet is Rs. 3900/nett per person. If you chose to have a beer with your meal it would be Rs. 4900/nett per person and if your choice is sparkling wine then it would be priced at Rs. 6500/nett per person.
Keep in mind you can take the kids along for just 2500 nett per person (3 to 12 years)

Pics by Nisal Baduge