Mexican House (formerly Let's Taco Colombo) re-launched in September 2018 with a delightful menu offering a wide variety of Mexican fusion street food.

Ambience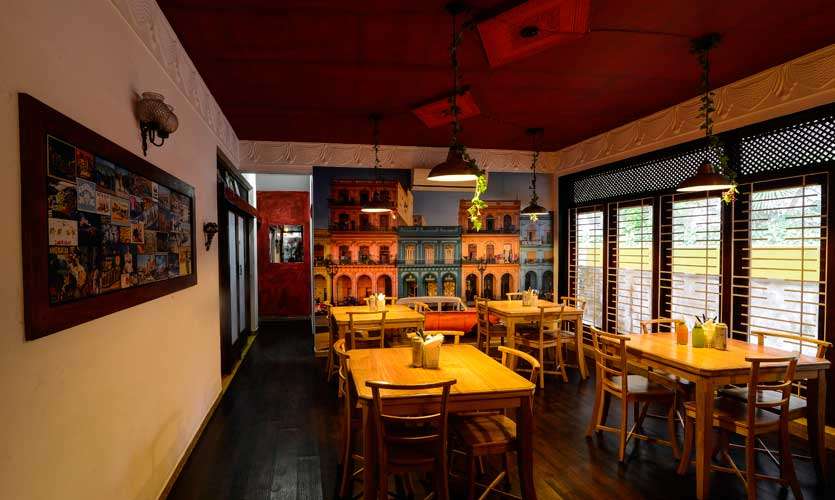 Colourful paintings depicting vibrant Mexico adorn the feature wall of the indoor area of the restaurant while the outdoor area gives you the feel that you are actually eating by the side of the road. The relaxed atmosphere coupled with the tasty food makes Mexican House a pretty decent spot to appease those Mexican food cravings.
Food
Drinks – 4 stars
The two drinks we had that of the Green Lemonade (Rs 350) and Zingy Orange (Rs 350) were equally delicious. The former was made with a combination of zesty lime and refreshing mint while the latter with a base of fresh orange and a hint of ginger and topped with soda.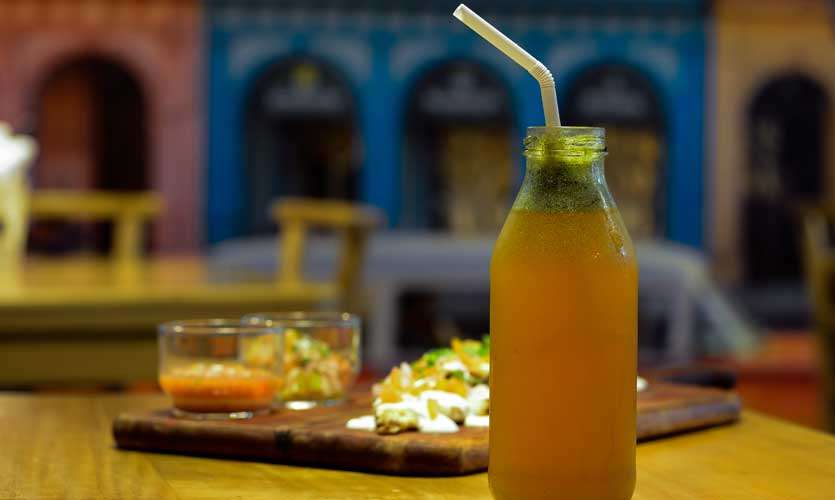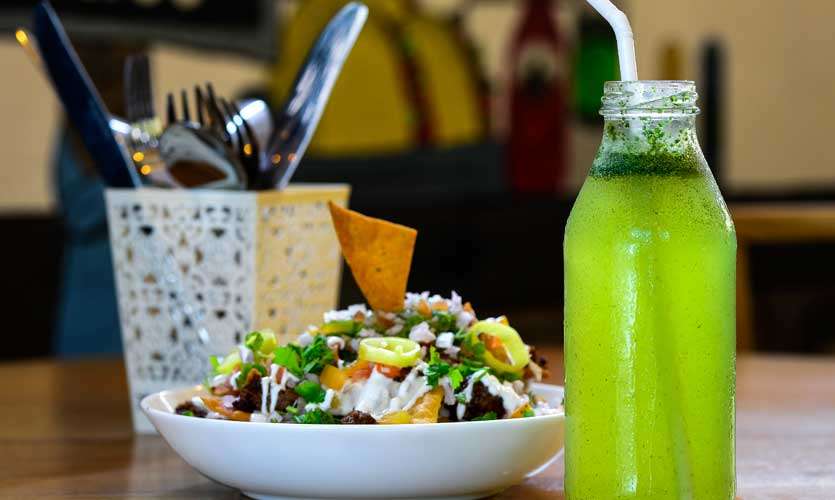 Food – 4 stars
Starters
The Loaded Nachos with Beef (Rs 800) were the pick of our starters. It was the perfect combination of crunchy nachos with beef, sour cream and guacamole topped with cilantro, tomato and capsicum. It is quite filling for a starter and can be shared between two (depending on your level of hunger of course!)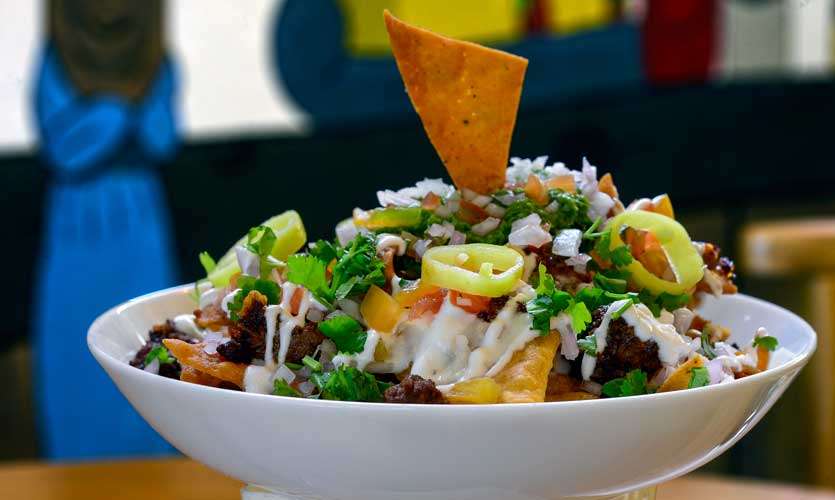 Another delicious option among the starters is their Chicken Quesadilla (Rs 720). This four-piece dish is stuffed with juicy, well-seasoned chicken and oodles of cheese. The sour cream and cilantro on top along with the delicious salsa and salad complemented this scrumptious treat.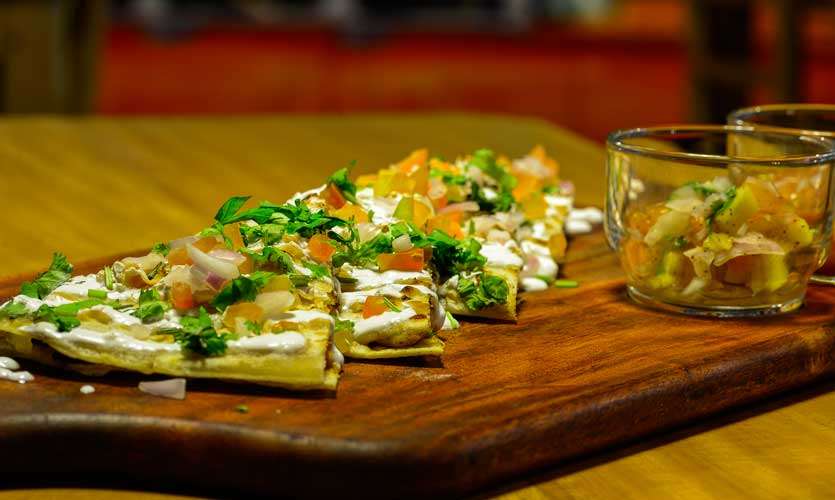 We also opted for the Cheesy Fries (Rs 700). This dish comes in three options but we went with the plain one which comes topped with gooey cheese, tomato and capsicum.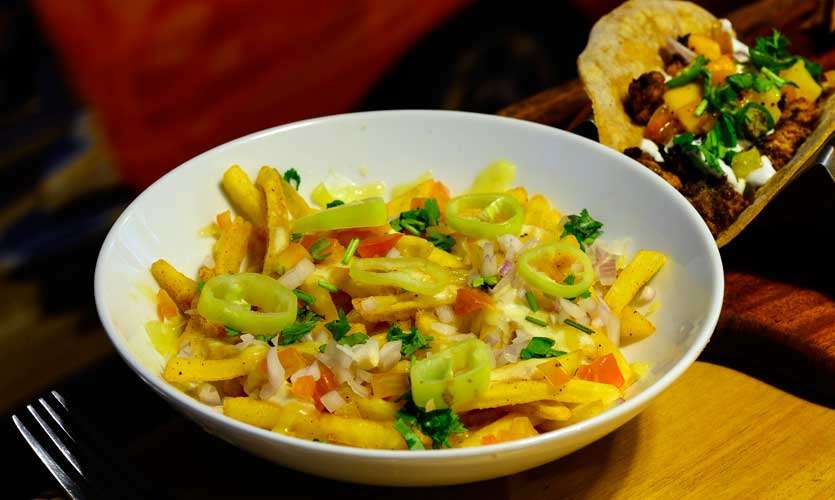 Mains
The starters alone left us quite full but we had to try out their spicy Kochchi Chicken Taco (Rs 890). This dish comes with two regular soft tacos, a side of nachos and salsa and the star of the dish is the fiery chicken while the beans, sour cream and the usual toppings make for a flavour packed dish. We also felt this dish along with a starter is total value for money.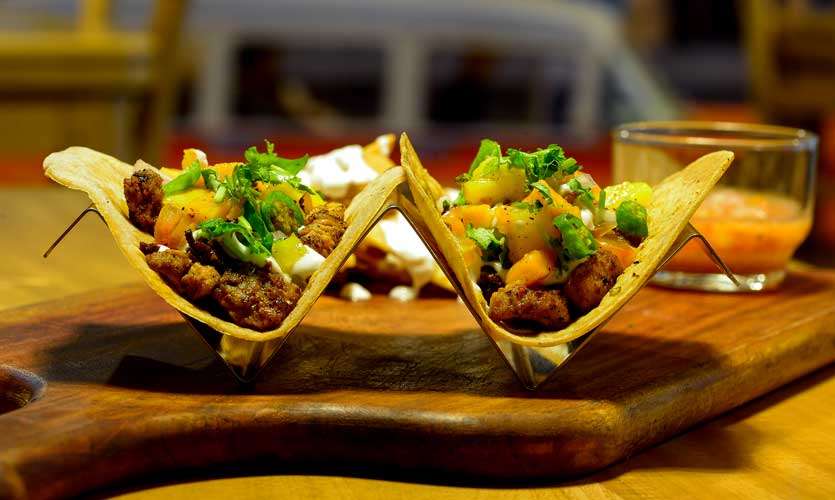 If you love your beef as I do, I'd say opt for the Grilled Beef Tacos (Rs 600) which comes under the '3 Mini Tacos' option in the menu.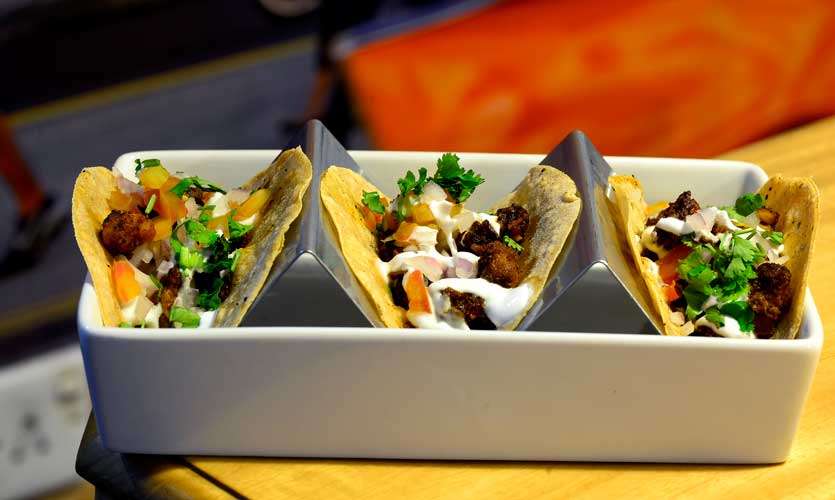 What we recommend: Loaded Nachos with Beef, Kochchi Chicken Taco and Grilled Beef Tacos
Service: 3 stars
Parking facilities: 2 stars
Toilets: 4 stars
Would we go again? Yes

Pix by: Kanishke Ganewatte