Co-working spaces - a concept that involves a shared workplace, usually an office, and independent activity - are gradually gaining in popularity in Colombo. Hoping to deliver a high-end coworking space to a discerning clientele is Co-nnect, Shangri-La Hotel's offering.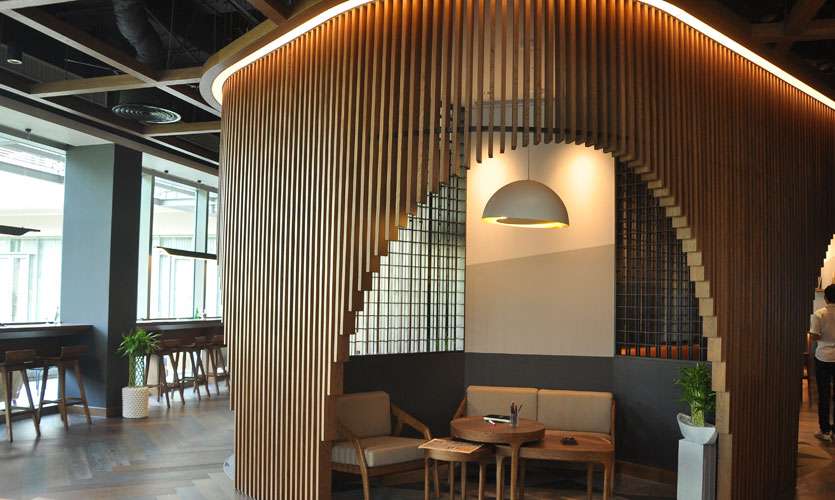 Shangri-La Hotel recently launched Co-nnect amidst a distinguished gathering of working professionals and the media. Guests at the event were treated to guided tours of the space, followed by drinks and hors d'oeuvres. The sophisticated design and layout of Co-nnect effortlessly blends comfort, convenience and utility to offer a versatile environment to meet, work and create. The upscale space comprises private offices, meeting rooms, work pods and individual work stations, and is an inspired alternative to working in a traditional office setting.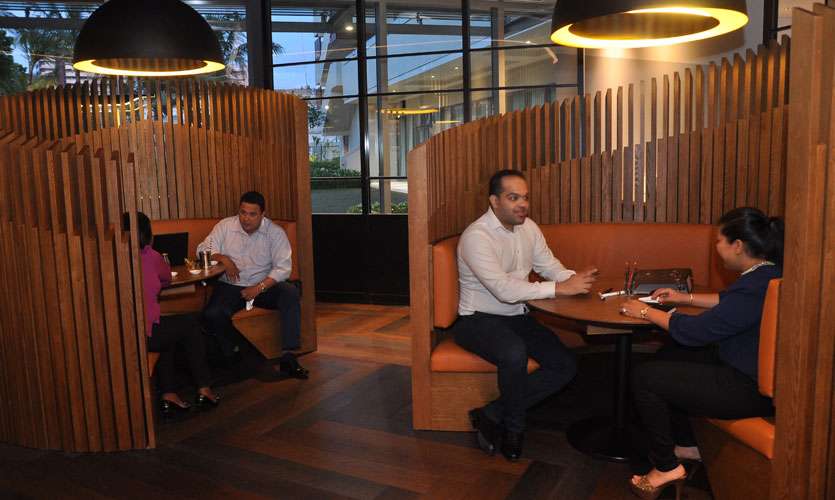 Designed with the end users in mind, Co-nnect offers everything one would ever need in a coworking space - catering to technology based needs (they also have laptops you can borrow, should you need them), offering discreet service and excellent food and drink options. The relaxed vibe coupled with discreet service and technical know-how, provides guests the ease to conduct meetings and foster the highest levels of productivity. Co-nnect also ingeniously opens out to a sizeable garden area for guests to step out for much needed fresh air. Whether you're a creative professional or even a startup, the ambience at Co-nnect is perfect for brainstorming and nurturing ideas as it provides the necessary facilities and flexibility to set up an office. The privacy afforded also makes Co-nnect an ideal place for conducting interviews or simply for meeting with clients.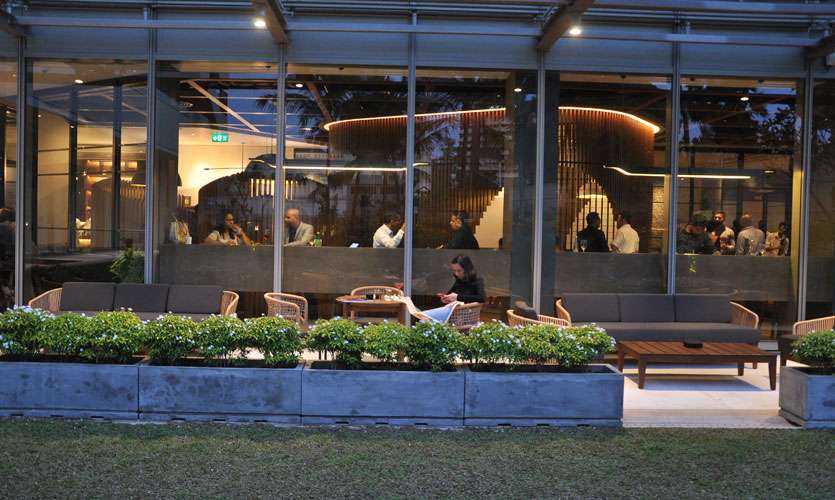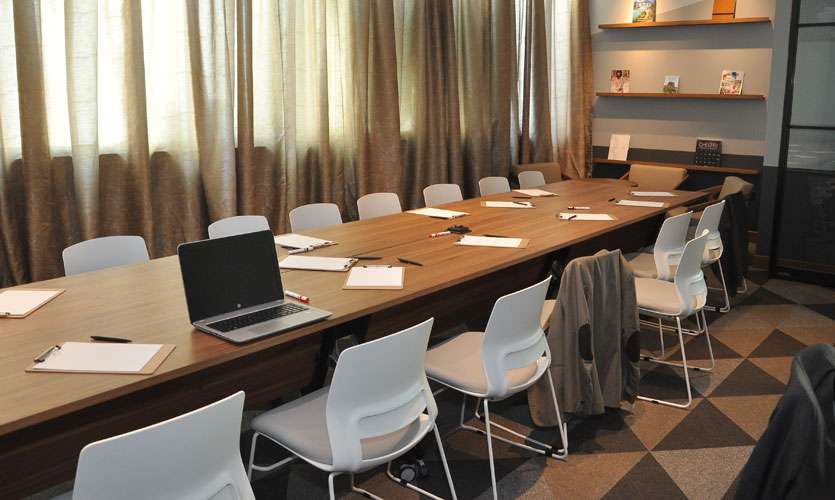 Each of the spaces within Co-nnect have been designed to cater to varying meeting requirements. The private offices which accommodate between one to four persons can be rented on a weekly or monthly basis. There are also four meeting rooms of varying expanse that come with the option of a 65 inch Smart Board or 100 inch Interactive Board to facilitate more immersive discussions. Co-nnect also offers a choice of semi-private and open work pods that are perfect for creative thinking and more private one on ones. Individual work stations look out to the garden with natural daylight streaming in, and offer both comfort and convenience. All guests of Co-nnect have access to the lounge, café and outdoor seating where they can enjoy the fresh air and garden views.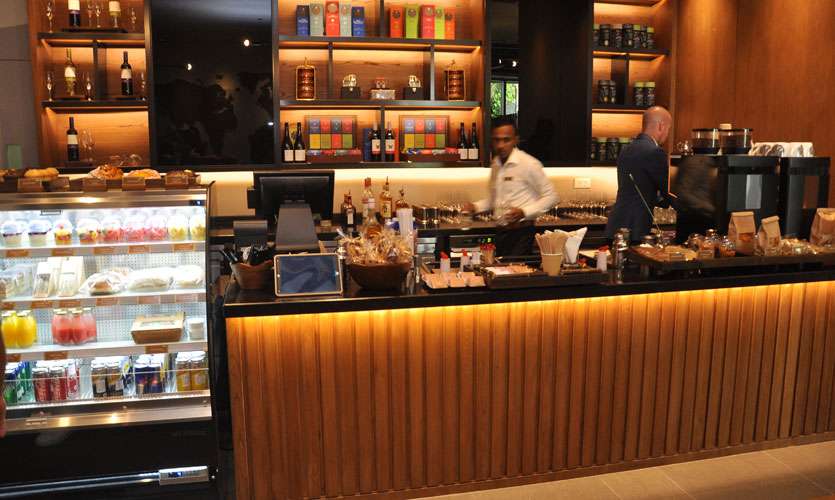 Facilities at Co-nnect include high speed wireless internet access, premium audio and video conferencing, interactive boards and smart boards, laptop rental, wireless printing and photocopying services. A wireless paging system allows guests to request assistance from the comfort of their seat whilst the Tech Relief Officer, takes care of all technical needs letting guests focus on the all important meeting.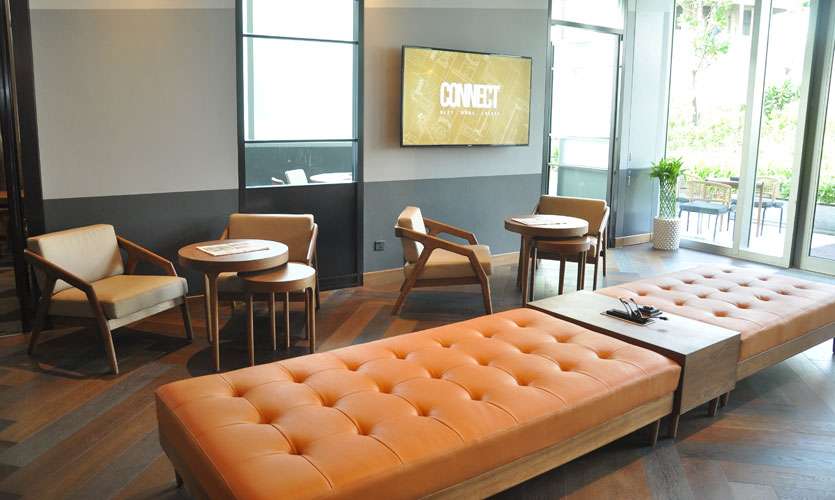 Co-nnect offers flexible packages that are designed with varying time and pricing levels to suit the spectrum of guest needs, and is open from 8 a.m. to 8 p.m., daily. For more information or reservations, telephone (94) 11 788 7202, e-mail connect.slcb@shangri-la.com, or visit www.co-nnect.info
Pics: Nisal Baduge