What - Surf Eka
Where - 562, Galle Road, Dewata, Galle
When - Every day
Who - Stefan Abeyesinhe
On WTF this week I feature this chilled-out place Surf Eka where they serve Great pizzas, cocktails and surf lessons by the beach. What more can one ask for when you are in Galle?
So in Galle, you may have other places to hang with some good pizza, but these guys have found the right combination to keep you coming back. Let me first speak about the beach it's so relaxing and the air is fresh and then add some boozy cocktails to the view, let's say they are very generous with the amount of sprite they give
And the line up of the pizzas are just amazing
I sat down for a small chat with Stefan on this concept
1. What made you start Surf Eka?
Essentially we all love a good pizza and I like to surf. So thought since there's a lack of good pizza in the south, we'd give it a shot.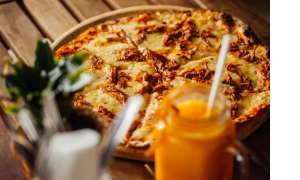 2. How did you guys master the pizza recipes?
A lot of practice and playing around with different variances and ingredients until it turned out like it is today.
The guys who make the pizza also come with no preconceived ideas of pizza. So was easy to start fresh and come up with something we wanted.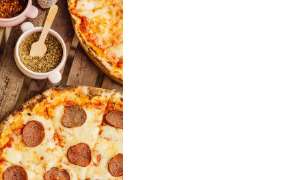 3. What's the vibe you like to maintain at surf?
It's oceanfront so automatically it's got the whole chilled feel to it. What we want it to be is comfortable for anyone, great pizza, drinks and definitely a hangout for surfers throughout the day.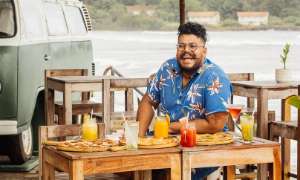 4. What's the best selling pizza?
The Margherita. The pepperoni and the Pol Sambal pizzas follow close behind.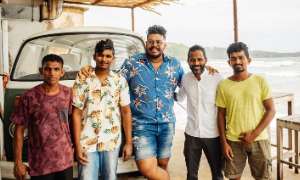 I fell in love with The BBQ Chicken Pizza with the crispiest crust and that sauce with the melted hot, hot cheese and the very yummy chicken on it - ahh I wish I had it now. It's a small little place with a great vibe about it, good music and friendly service and everything kept clean and open, you see the pizza being made.
If you are making the drive to Galle, make sure you stop by at Surf Eka
Today on WTF
Photographs and video by – you're my favorite
Hair and Makeup – Capello Salons
Dressed by – CULTURE BY ARI