World Health Organisation (WHO) representative Dr. Razia Pendse addresses a raft of issues affecting Sri Lanka ranging from COVID-19, climate change, and rape.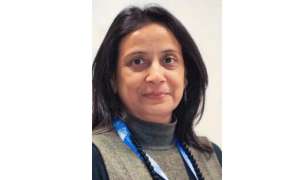 Dr. Razia Pendse took over as WHO Representative to Sri Lanka in May 2017. She has been with WHO since 2004 and has worked at WHO Regional Office for South-East Asia and WHO headquarters in Geneva. Born in Udaipur, Rajasthan India, she received her Doctor of Medicine (MD) in Pediatrics from the University of Rajasthan, India; and Masters in Public Health (MPH) from the University of London, UK. She is married to Dr. Narayan Pendse. They have a 22-year-old son, Kirtimay Pendse who graduated from Grinnell College, USA in 2019 with a double major in Economics and Religious Studies.
AS THE HEAD OF THE WHO IN SRI LANKA, WHAT IS THE BEST ADVICE YOU COULD GIVE TO ANYONE ON PREVENTING OR RECOVERING FROM COVID-19?
Get updated and validated information on the COVID-19 outbreak from reliable and trusted
sources, beware of misinformation; regularly and thoroughly clean your hands with an alcohol-based hand rub or wash them with soap and water; maintain physical distance at least 1 meter (3 feet) between yourself to prevent exposure to anyone who is coughing or sneezing; avoid touching eyes, nose and mouth as hands touch many surfaces and can pick up viruses - contaminated hands can transfer the virus to your eyes, nose or mouth and from there, the virus can enter your body and can make you sick; follow good respiratory hygiene - cover your mouth and nose with your bent elbow or tissue when you cough or sneeze; Stay home if you feel unwell; keep up to date on the latest COVID-19 hotspots (cities or local areas where COVID-19 is spreading widely). If possible, avoid traveling to these areas; have compassion and consideration – do not stigmatize and discriminate.
DIFFERENT GOVERNMENTS IN DIFFERENT COUNTRIES ARE RESPONDING TO THE PANDEMIC IN DIFFERENT WAYS. WHY IS A GLOBAL RESPONSE IN THIS CRISIS LACKING,
UNLIKE PREVIOUS TIMES WITH EBOLA, SARS ETC?
I wouldn't say that a global response is lacking. SARS affected around 26 countries with less than 10000 infections and <1000 deaths Ebola around 10 with less than 30000 total infections and around 11000 deaths. In contrast, COVID 19 has affected more than 200 countries and territories with more than 2.4 million infections, 166000 deaths, and counting. The scale of the pandemic is
unprecedented and everyone is learning as we are doing.
WHEN EVEN THE COMMON FLU IS RESPONSIBLE FOR MORE DEATHS WORLDWIDE,
WHAT IS IT ABOUT COVID-19 THAT HAS LED TO WORLDWIDE PANIC AND LOCKDOWN?
It is a new virus and we are still learning about it. The rate of spread and disease severity is higher than influenza. We have seen that with a rapid increase in the number of cases of COVID-19, even countries with strong health systems are struggling. We do not have treatment or a vaccine yet for COVID-19.
HOW LONG DO YOU THINK IT WILL TAKE FOR THE WORLD TO RECOVER FROM THE PANDEMIC?
In the absence of therapeutics and vaccines against COVID-19, it is difficult to predict how long it will take. We have seen success in containing the virus in some countries while in others the epidemic is still growing. There are ongoing trials for drugs and vaccines and hopefully, soon we will have these to boost our fight against the virus. Aside from morbidity and mortality, the pandemic has caused massive socio-economic distress, and recovery will take considerable time.
HAVING QUALIFIED AS A PEDIATRICIAN, WHAT MADE YOU JOIN THE WHO?
It was not premeditated. It happened. While working as a clinician, I volunteered with an NGO and later joined them. Thus, I began my journey into the alleys of public health. I first moved to UNICEF in India and subsequently to WHO where I have been since 2004.
AS A WOMAN AND DOCTOR, WHAT IS YOUR PERSONAL STAND ON: (A) ABORTION; (B) EUTHANASIA; (C) THE DEATH PENALTY, (D) PROLONGING OF LIFE?
I believe that every woman should have access to informed reproductive choices and their reproductive rights should be upheld and respected. As in life, I believe in dignity in death. The right to life is a human right and the death penalty does little to deter crimes or serve victims.
THERE ARE 250,000 CASES OF RAPE OR ATTEMPTED RAPE GLOBALLY. WHAT IN YOUR OPINION MAKES A MAN A RAPIST? WHAT CAN THE WHO DO TO MINIMIZE THE OCCURRENCE OF RAPE?
Intimate partner and sexual violence including rape are serious and widespread problems worldwide. They not only violate human rights but also profoundly damage the physical, sexual, reproductive, emotional, mental, and social well-being of individuals and families. Women and girls bear the maximum burden. Rape is a power game. Gender perspectives that emphasize patriarchy, power relations, and hierarchical constructions of masculinity and femininity are predominant and pervasive drivers of the problem. These are predicated on the control of women and result in structural gender inequality. We need to target societal-level factors in the primary prevention of intimate partner and sexual violence. Approaches include the enactment of legislation and the development of supporting policies that protect women; addressing discrimination against women; and helping to move the culture away from violence – thereby acting as a foundation for further prevention work. Gender equity and empowerment of women of girls is critical to addressing the problem. WHO works closely with countries and various stakeholders in generating evidence, making evidence-based recommendations and actions, and garnering international and national leadership commitment and support on preventing intimate partner and sexual violence.
WHAT IS YOUR VIEW OF ARRANGED MARRIAGES AND SAME-SEX MARRIAGES?
These are individual choices and must be respected.
HOW SIGNIFICANT IS THE IMPACT OF DIGITAL TECHNOLOGY ON OUR MENTAL HEALTH?
While digital technologies are gaining importance and impacting pretty much every facet of our lives, there is also abuse at organizational, societal, and personal level including privacy and security. At individual level there can be impaired control over gaming, increasing priority is given to gaming over other activities to the extent that gaming takes precedence over other interests and daily activities, and continuation or escalation of gaming despite the occurrence of negative consequences.
DOES EDUCATION ENLIGHTEN YOU, OR DOES YOUR HOME ENVIRONMENT SHAPE YOU?
This is a profound question and would depend on how one views education and enlightenment. The home environment is critical to shaping one's attitude and views on multiple issues and has a bearing on shaping an individual's life, action, and choices.
WHAT ARE YOUR THOUGHTS ON MANAGING CLIMATE CHANGE AND CAN WE MANAGE TO SAVE OUR PLANET?
Climate Change is the defining issue of our time and we are at a defining moment when the actions we take or choose not to will determine the future of our planet. The impacts of climate change are global in scope and unprecedented in scale.
WHAT REJUVENATES YOU AFTER A STRESSFUL DAY?
Looking into the sunset if I manage to get home and in time – the splash of colours, the serenity and gentle change from day to night – never fails to lift the spirits. Paradoxical, yet true! Reading a good article online or a book at the end of a long day is relaxing and rejuvenating.
Interviewed by Anusha David