Sri Lanka's wildlife and animal welfare in general is at a critical condition with repeated incidents of cruelty towards animals being reported. A country that has advocated on Metta, Karuna, Mudita, Upekka - the Four Sublime States of Buddhism is now seeing an increase in the number of reports of cruelty to animals. Not only is it being done in private spaces but at religious sites as well. Hence it shows failures and loopholes in enacting the relevant legislation to keep perpetrators from continuing these acts. In this backdrop the Daily Mirror Life takes a closer look at why it's necessary to enact and implement the proposed Animal Welfare Bill as soon as possible.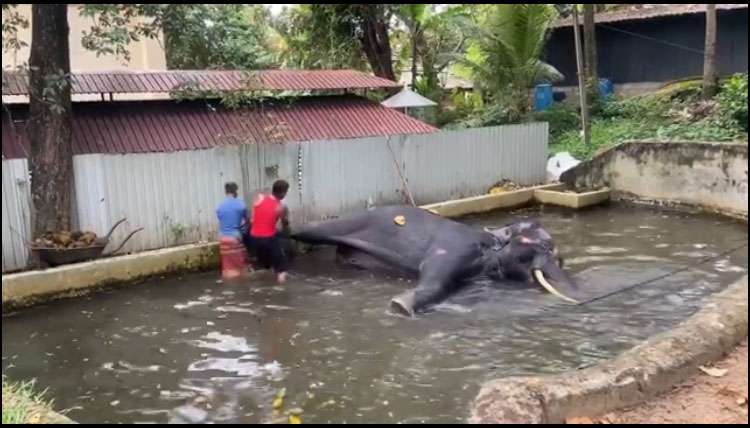 Wildlife at bay
The decision to remove Nandimitra, a magnificent young tusker fromt Yala National Park after repeated complaints from devotees visiting the Sithulpawwa Temple who state that the elephant is demanding food from them, came under fire from activists. A few days later an incident of killing and dismembering of a leopard was reported near the Udawalawa National Park. Just last week, the Minister of Wildlife decided to give away guns to villagers affected by the human-elephant conflict as means of controlling the matter. Social media too has played a role in exposing various incidents relating to animal cruelty. The recent incident of a dog being shot and severely beaten at a farm in Kobeigane has raised eyebrows among the larger animal rights community. Apart from that, a video of a Temple elephant being severely beaten by its mahout is also going viral.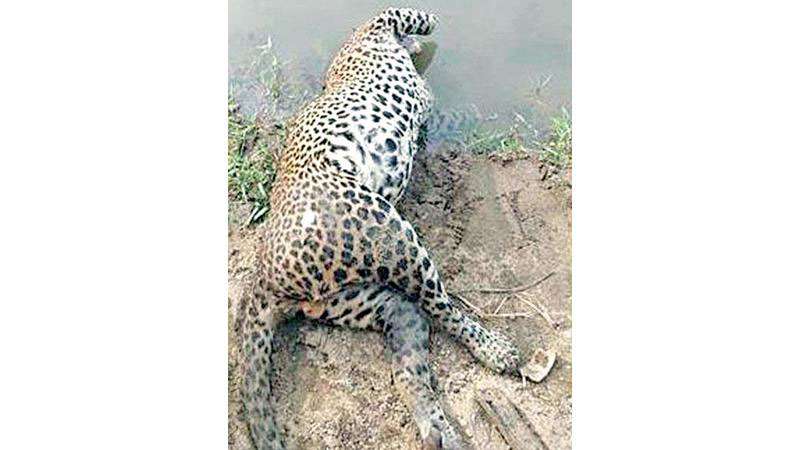 Reporting incidents on animal cruelty
The Nikewaratiya incident has received much attention on social media including the Prime Minister, President and Namal Rajapaksa. The incident had happened at a private poultry farm in Kobeigane. Eye witnesses claim that this has been happening for quite some time but no authority had questioned them so far. Speaking about the incident, Hrithik Jayasuriya, a young animal rights activist said that the people at the farm had shot the dog claiming that it had rabies. "But if you watch the video it clearly shows that the dog is absolutely fine. They have not only shot the dog but had hammered it with the back of the gun afterwards. These incidents have been continuously happening at this farm but people are reluctant to report them. Thereafter I saw the original video which had only around 100 views and let it go viral. It also reached the Prime Minister, President and MP Namal Rajapaksa. Thereafter the PM immediately issued a statement requesting for an inquiry on the matter."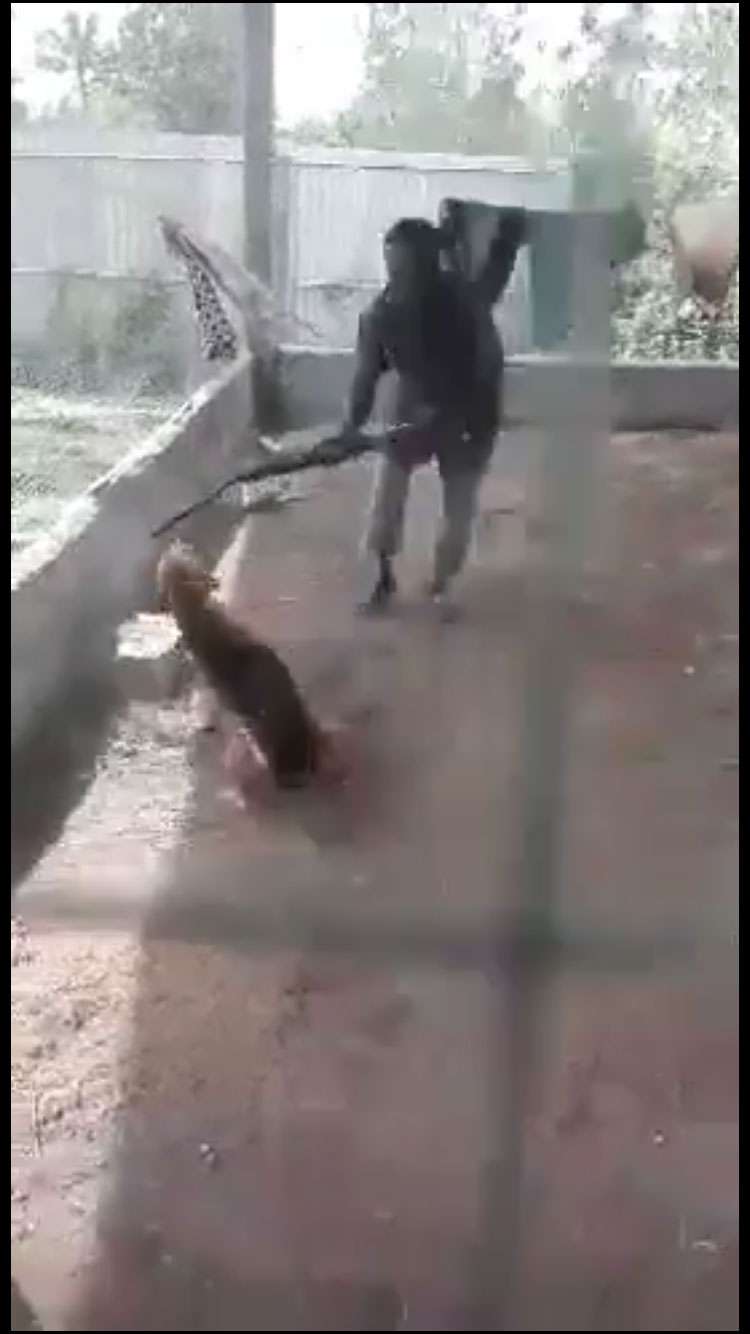 He further said that without passing the Animal Welfare Bill the country cannot expect a sustainable future. "Passing this Bill will end a lot of these incidents. People need to get together and push the government. As means of creating awareness, anybody can now report an incident of cruelty towards animals with the hashtag - #passtheanimalrightsbillLK. This way everybody could be a part of it and be a contributor for change. The government can research and find out different solutions to address matters pertaining to wildlife."
He also pointed out that after passing the Bill it also has to be implemented by an authority and should be led by someone with experience and someone who understands the subject matter.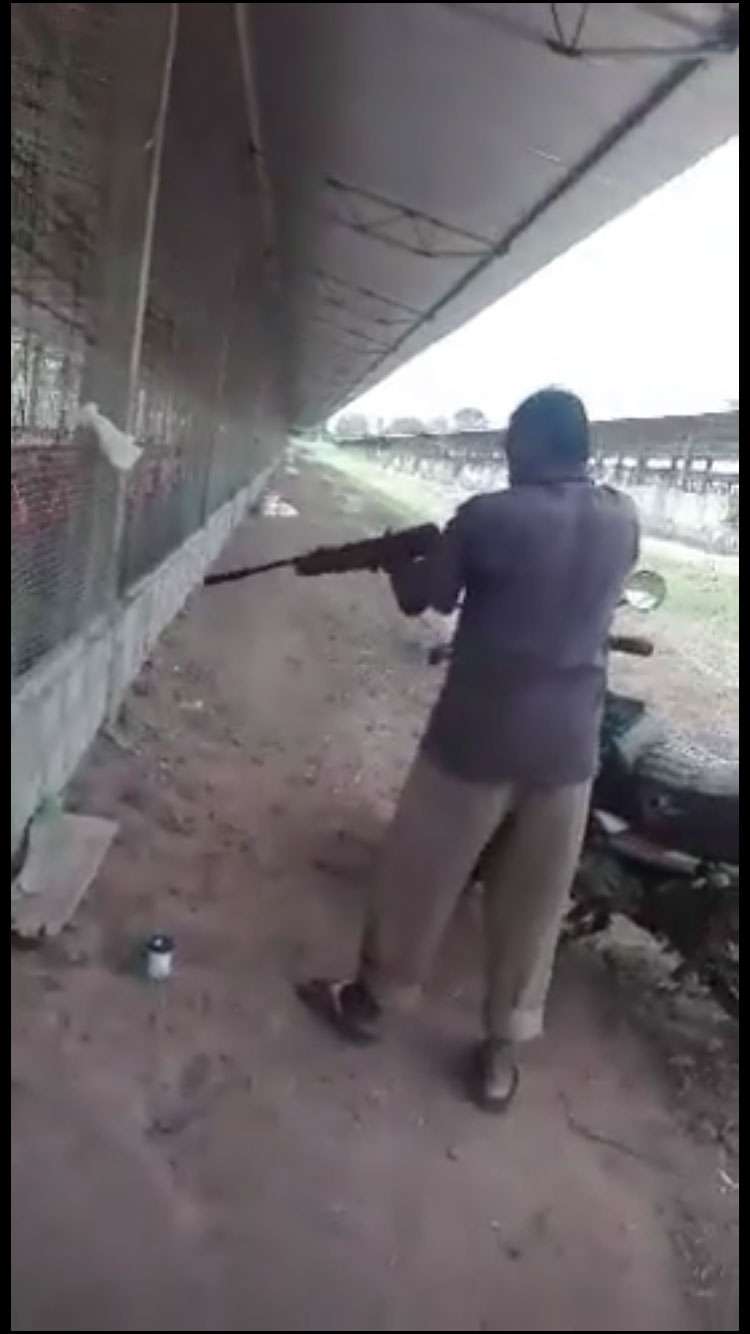 A final lap for the win
Adding her comments about the Bill, Attorney-at-Law and animal rights activist Lalani Perera said that the Attorney General's Department has given their comments and the report has been sent to the Ministry of Livestock. "Now the legal draftsman has to make the final change. There has certainly been an increase in the number of reported incidents on cruelty towards animals. Enacting the Bill also took a long time. We had to go to courts to get it expedited and we hope it would be a reality soon."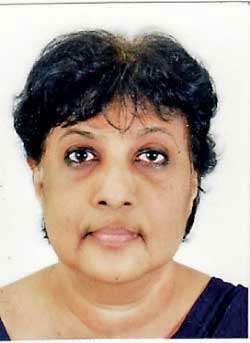 Highlights of the Bill
The Animal Welfare Bill replaces the Prevention of Cruelty to Animals Ordinance No. 13 of 1907 and bring the laws in line with modern legislation by providing for natural justice and basic freedoms to be extended for animals.
The Bill therefore aims to :
Recognise a duty of care on part of persons in charge of animals to treat animals humanely
Prevent cruelty to animals and secure the protection and welfare of animals
Establish a National Animal Welfare Authority and to provide for Regulations and Codes of Practice
Raise community awareness on animal welfare and foster kindness, compassion and responsible behaviour towards animals
The Bill has also redefined the term 'animal' to encompass every living being other than human beings. The current law applies only to captive or domestic animals, excluding important areas such as wildlife without any protection. The Animal Welfare Bill also includes legislation on pet shops, animal experimentation, animal performance and the live transport of animals.
Sections 24, 25 and 26 elaborates on various means of cruelty towards animals with fines reaching up to Rs. 50,000 or Rs. 100,000 with imprisonment up to four years depending on the case. The Bill speaks about killing animals with cruelty as well as killing pregnant animals.
Sections 27-36 includes unlawful conduct such as setting traps to capture animals, unlawful confinement of birds, permitting diseases or disabled animals to public places, abandonment of animals, treatment by unqualified persons, unlawful castration or sterilization of animals, use of animals for testing cosmetics, causing pain or distress to animals for sale, unlawful sale of animals suffering in pain and making available an animal for hunting. Those found guilty of any of these offenses would have to pay a fine not exceeding Rs. 20,000 or a one year jail term or both.
As such, this elaborate document needs to be enacted in Parliament as means of bringing about a just society, not only by showing compassion towards humans but towards animals as well. Hence, animal rights activists urge that this be made a top priority without making it just another election promise.