It is that time of the year to savour some oily kavum and crispy kokis. But have you ever thought traditional Sri Lankan sweets would also be an attractive gifting option? This is why Athi Rasa was founded so that customers would have the option of selecting an assortment of premium, traditional Sri Lankan sweets for any occasion. Made with authentic ingredients and a lot of love, the traditional sweets also come in attractive gift boxes.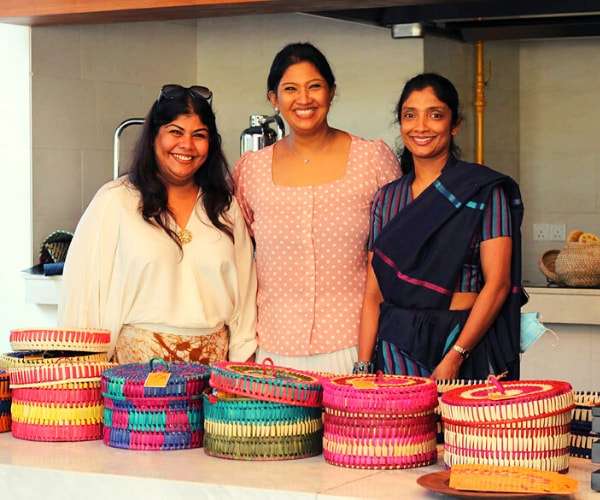 Founded by three friends, Chamindranee Kiriella, Thanuja Madawala and Anjalika Madawala, Athi Rasa is their way of paying homage to Sri Lankan culture and cuisine. As a family of culinary artisans originating from Kandy, Ruwanwella and Matale, their childhoods were centred around their grandmother feeding and nurturing them with these sweets in the heart of her kitchen. With Athi Rasa, their mission is to share these experiences with customers.
"Traditionally we have been taking Sri Lankan sweetmeats for any occasion but now it has become westernized," said Chamindranee in an interview with Food Factor. "Therefore, Athi Rasa was launched in January to give customers the option of gifting traditional Sri Lankan sweetmeats and these gift boxes could be purchased all year round."
"The sweetmeats are made by women in Kandy and Matale and around 40 of them are working with us at the moment. It is an employment opportunity for them as well. Most ingredients are therefore sourced by them and sometimes we connect them with suppliers who have quality products," she added.
A gift box would include kavum, kokis, mung kavum, narang kavum, bulto and milk toffee. What is quite unique about the gift options at Athi Rasa is that they have four flavours of kokis, namely cinnamon, suduru, chillie and the normal kokis. The gift boxes too have been made from scratch and with a lot of love.
For Avurudu, a few packages are available for customers to choose from including customized options. "Since two out of the three founders are based in Colombo, most deliveries are done in and around Colombo but with time we will expand to Kandy and other areas," she said.
Follow Athi Rasa on Instagram @athirasa.lk or on Facebook at Athi Rasa if you want to celebrate the dawn of the New Year with some traditional premium sweets.