School days are without doubt an interesting episode in life. Apart from the fun, getting through exams is one of many challenges that also come in your way. Unlike unit tests and term tests, O/Ls and A/Ls are deciding factors in school life that gives you the entry ticket to university and future career paths. During the G.C. E A/L Examination held last year, as many as 180,000 candidates gained university entrance. Apart from that several students also received island ranks. Teshani Nimsara Hettige of Bishop's College was placed island first in the new syllabus Commerce stream. This is her story.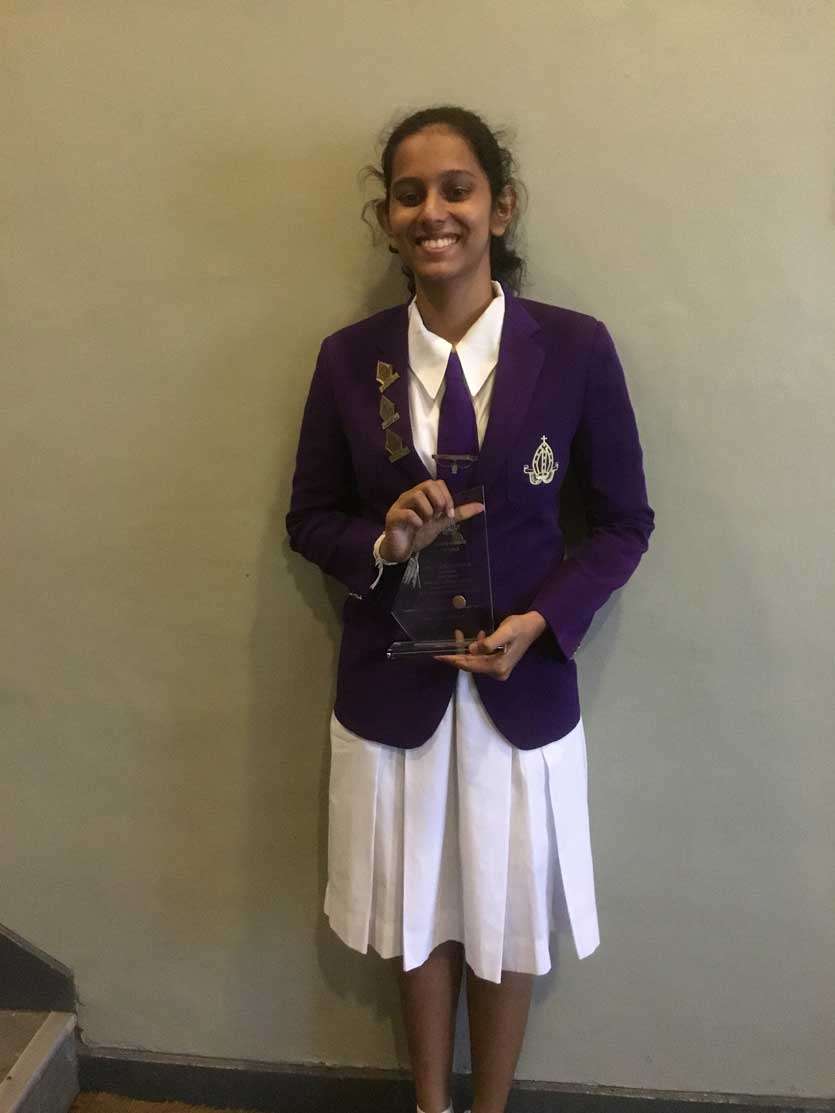 "I was shocked when I heard the news," she recalled in an interview with the Daily Mirror Life. "When I got all As for O/Ls, many people wanted me to do bio but I wanted to do something I liked. Therefore I chose commerce. Since Grade 12 I was preparing for A/Ls. I was a prefect and wasn't in class all the time, therefore had to rely on extra classes."
Having studied at Bishop's College since Grade One, Teshani believes all teachers played a part in her success. "All teachers were very friendly. Since there are less number of children they gaveus individual attention and tried to help us become our best version. That helped me to balance everything. My teachers told that I can get an island rank but didn't expect to become island first."
Apart from her academic skills, Teshani had also been a champion swimmer and secretary of the ICT Society. However, once she was appointed a prefect, it had helped her groom herself while improving her leadership skills. "At first I wasn't sure whether I wanted to be a prefect because I wasn't sure if I could balance studies and the duties. But then again I thought becoming a prefect would improve my leadership skills. Therefore I chose to be one. I don't regret it at all and without doubt those were the best two years of my life. Everybody in the guild is like family now. I think that distraction helped me in my studies because if I was continuously studying I may not have been interested. With swimming also it was the same. Being a prefect helped me to become independent and learn many life skills as well," she added.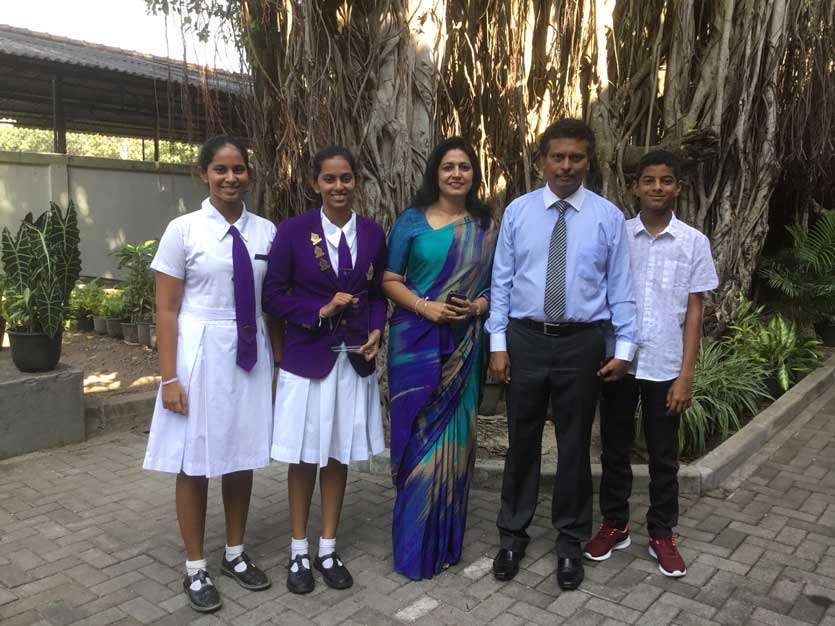 Sharing some of her memories while being prefect, Teshani recalled how they went on outings, memories during group classes and in the pool as well.
Speaking about balancing both extra curricular activities and studies, Teshani opined that everything else is extra curricular. "You need to give priority to your studies and stay focused. Sometimes we had to stay in school 7.00pm or 8.00pm to finish our duties. So when I get home I make sure to finish off all the homework and pending assignments I have for the day. Therefore as long as you're on track you need not have to take it as a burden."
As Teshani plans to study at an overseas university she is grateful to her parents for their never-ending support. "My parents never pushed me and supported whatever decision I took. A month before the A/L exam we had the inter house swimming meet and my parents let me take my own decision. I didn't swim in it because of my exam. So parents should help their children to find their path rather than making the path for them. After all, you need to know what you need in life."