He has come a long way, working heroically over the years to build up the local gaming community. His journey hasn't always been easy, but he has arrived and the future of Sri Lankan Esports is here. We stopped by for a chat with the man behind it all, Raveen Wijayatilake.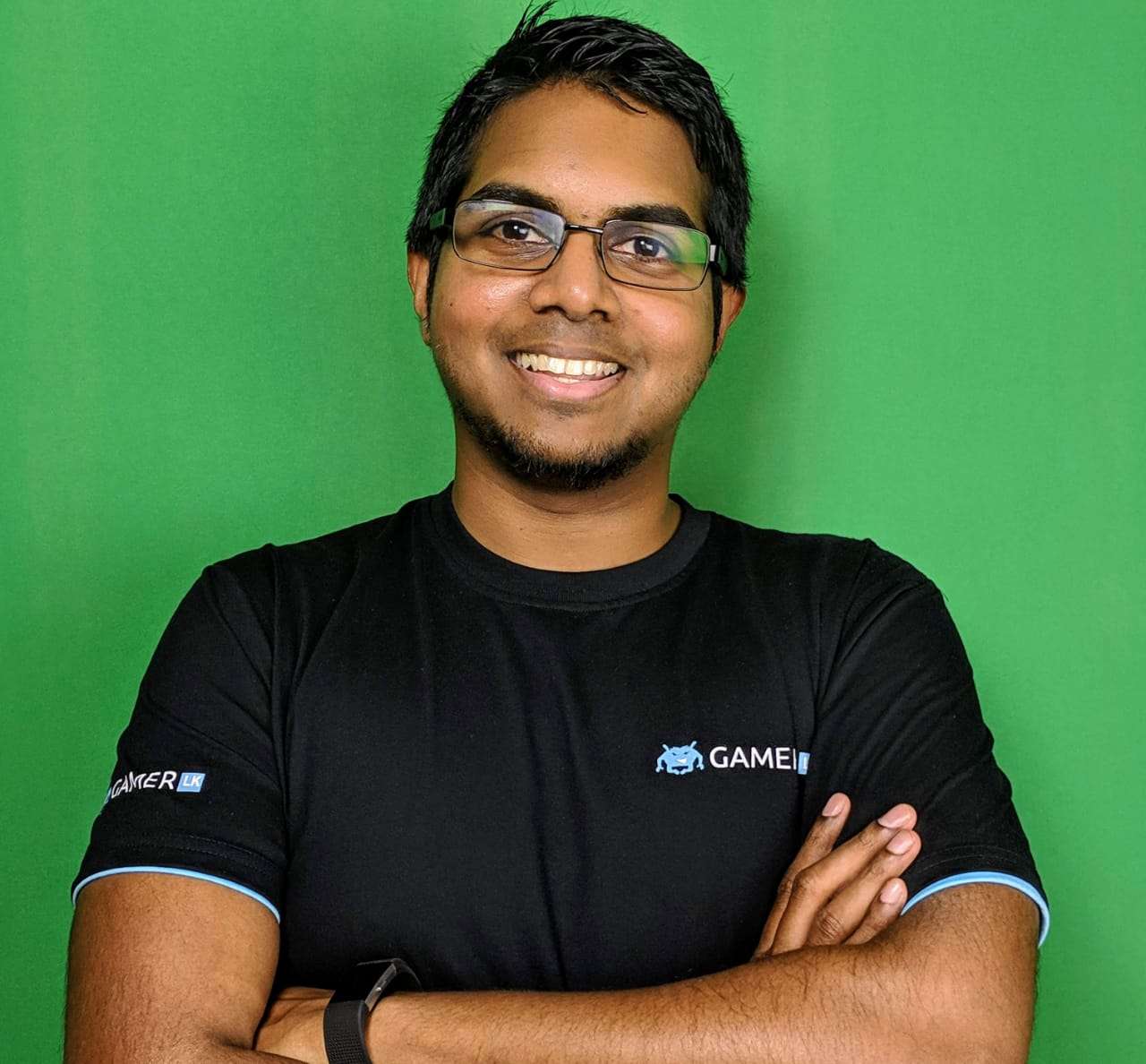 Raveen, tell our readers more about yourself.
I was educated at S. Thomas' Prep, Colombo 3 until O/Ls' and went on to S. Thomas' College Mount Lavinia for my A/Ls'. I completed my BSc with a University of London external degree and went to the UK for my Post Graduate atUniversity of Southampton. I'm passionate about technology and using it to create new things - be it communities, events or products. I worked in Software and Digital for 8 years and then quit to get into Esports and Digital Entertainment full time.
What prompted you to start Gamer.LK?
I had an interest in web technologies and the internet in general. I had been creating websites and community discussion forums for topics I was interested in. This was a time before Facebook, etc. I spoke to two other friends who I used to game with and we put together gamer.lk to bring together gamers to discuss what we're passionate about online.
What are your thoughts with where Esports is today and how far has Esports come in Sri Lanka since the birth of GLK?
The Esports industry is one of the most valuableones today. The journey has been surreal - going from a hobby, to a serious past time and now a business. I've always planned on getting into GLK full time as it's something I was very passionate about, however I didn't expect things to happen this fast!
What challenges has GLK faced over the years?
We've faced most issues that start-ups face:
Financing issues, infrastructure support, good internet connectivity, etc.
National economy issues - our gamers not being able to afford the games the international scene plays and hardware required to play latest games
Perception issues -parents / industry not understanding Esports and its benefits
However, we've battled through. I'm not saying everything is perfect, but we are definitely in a better place than we used to be.

Tell us more about the cosplay section at CCE. When did you decide to include cosplayers and why?
We have a very passionate youth demographic that loves cosplaying their favourite characters from TV, movies, games, books and sometimes real life! We started the cosplay scene in Sri Lanka in 2013 at the Sri Lanka Cyber Games. It was very slow and we had limited response as cosplay was a new concept to Sri Lanka at the time. In 2015, we decided to promote the event separately as a Comic Expo and had about 50 cosplayers taking part. This year we had close to 150 and this is all chronicled on the Sri Lanka Cosplay Facebook group which was started based on our introduction of Cosplay to the country in 2013.
What would you count as your key achievements?
The National Olympic Committee recognised Esports as a sport. We were able to take a Sri Lankan representation for Esports at the Asian Games. Our year-end event keeps growing in size and scope - it's something we're super proud of since we started it as just a passion project. And of course, of the investment, we got recently.

What advice do you have for future gamers out there?
This is a great time to get into Esports, as its being recognised by national sporting bodies around the world. Maintain a healthy balance between Esports and school/university/life and don't leave room for anyone to fault you for doing what you love. Be passionate about whatever you do, whether it's streaming your games, or training with a team to take part in competitive tournaments.

How do you hope to further advance the development of Esports in Sri Lanka?
The idea is to make Esports a mainstream sport, and make the sport and the teams that take part in it household names. We're also expanding into the international scene in a big way this year. We took our first step last December with the IGE South Asia Cup which had 5 countries taking part for a prize pool of USD 5,000. It was recognised by the Olympic Council of Asia as well! This year will be bigger and better - exciting times!