The Creative Arts Foundation is ready to take the stage with yet another one of their rib-tickling affairs on the 30th and 31st of August 2019 at the Lionel Wendt Theatre. This time, taking the form of Neil Simon's famous play, "Plaza Suite" with a slight twist courtesy of prolific Artistic Director, Jith Pieris.

Why Neil Simon?
I chose this particular play because of Simon's work being about the only American work in which the comedy itself could be understood around the world. Otherwise, the comedy is specific to places like Boston and California, humour which is often misunderstood by people living outside of these places.
The first act is less of a comedy and more of a focus on the trouble of marriages.
This was born in my head, wanting to do something with a bit more of a musical twist. So, the closest play I could pick was "Plaza Suite" since, in New York, the plaza hotel is one of the most famous places for celebrities to stay in, and the musical aspect was brought in by introducing "A Walk on Broadway".
What were the challenges in figuring out the cast?
Having read through Simon's piece of work, playing on the "troubles of marriage", I really needed the couples [in each act] to click. I thought through it and eventually made my choice. The talent in Colombo is unbelievable. No doubt. That being said, it was a tough choice, but the couples I chose really gelled.

There are three acts in Simon's original work. Why didn't the third act make the cut?
It is actually the first act which was left out. Purely based on timing, although. I was adamant on introducing the musical aspect to it, so I decided to focus on the second and third act, with a number of performances featuring a few favourites from Broadway musicals.

Could you tell me a little more about the performances?
As is in theatre, Colombo is home to a number of talented singers, who were all ready to take the stage as soon as I brought on the idea. I have built this production in a way where "Broadway" is essentially the white picket fence to the antics taking place in the Hotel. It begins with a journey through a few selected Broadway classics which transition into "Visitor from Hollywood" which is the second act of the original script. The second half would follow suit and move from the musical pieces into "Visitor from Forest Hill".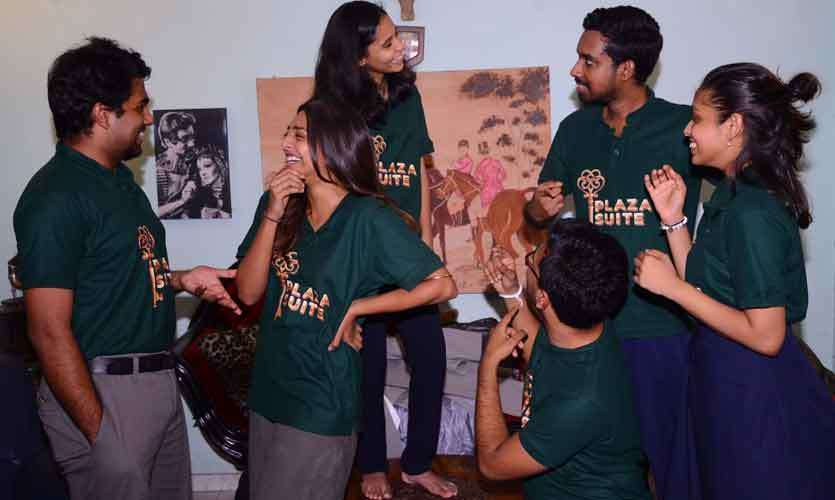 We have Daniella Perera, performing songs from shows like Broadway hit, "Cabaret", with Joanne Aloysius and Kovindu De Saram, who will be performing a few Dean Martin favourites. He was the one who pushed me towards Bhanu [Prabasha], who I believe has a truly magnificent voice. Shanelle Fernando, who has been singing for me since she was just 8 years old will also be performing. Some of the cast members will also be performing a few numbers, completely separate from their roles in the two acts.
We definitely cannot have the "Broadway Musical" aspect without a little dance, for which I decided to bring in Joshua and Trisha Fernandez, two wonderfully talented artistes in their own rights.

It was a delight to sit down with Jith and find out more about what he has planned. Life Online cannot wait to experience "Plaza Suite and a Walk on Broadway" and would love to wish the director, cast and crew of the production all the best for their opening night!
The Box plan is now available at the Lionel Wendt Theatre. Tickets are priced at Rs. 3500, Rs. 3000, Rs. 2000, Rs. 1200, and Rs. 800 (balcony). For further information log onto http://www.lionelwendt.org.

By: Vihan Wickramasurendra
Photographs by: Waruna Wanniaarachchi