Daily Mirror had a chance to sit down with the legendary director, Jith Pieris to talk about his upcoming production, "He Comes From Jaffna". Organized by the Creative Arts Foundation in association with the Old Boys Association of S. Thomas' College Mount Lavinia, the show will take place at the Lionel Wendt Theatre on the 15th, 16th, and 17th of February 2019.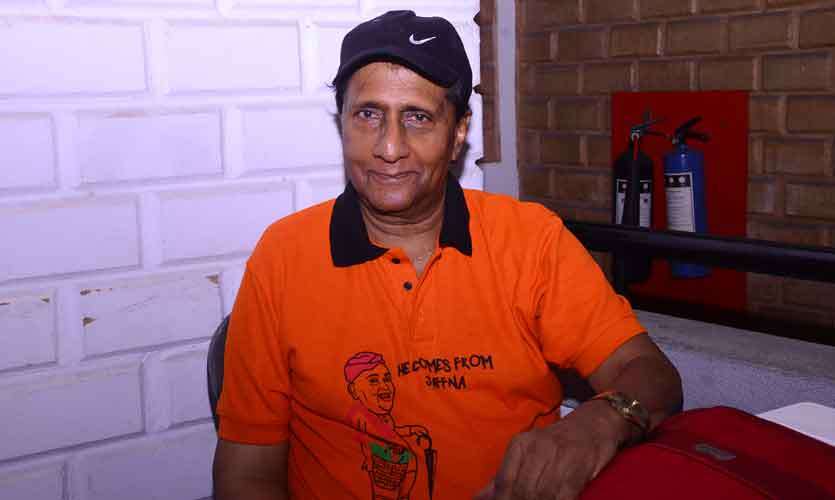 Could you tell me a little about the history of the play?
It's a very old production. It's this kind of play which clearly shows there was amazing racial harmony at the time. At that time, we used to crack jokes about each other (and the different communities) and have a good laugh and we didn't burn each other's houses. So I think that is one of the reasons this play was revived after a while. President Premadasa was the man who got me to do it the first time, almost 20 odd years ago. I have done it a few times since then as well with Anuruddha playing the lead role as he is doing so this time around. The first time we did the play we ran it for around 25 times around the country, with it taking place in Colombo at least 10 times. We did it twice after that in the recent years.
It is about a man in Jaffna whose brother-in-law came to Colombo years ago. His second wife is a foreign lady. He has sent his son to Colombo to qualify as a lawyer, an advocate at that time. He visits his brother-in-law to get an idea of how his son is fairing. The gist of the play is the wonderful rapport between the two brothers-in-law.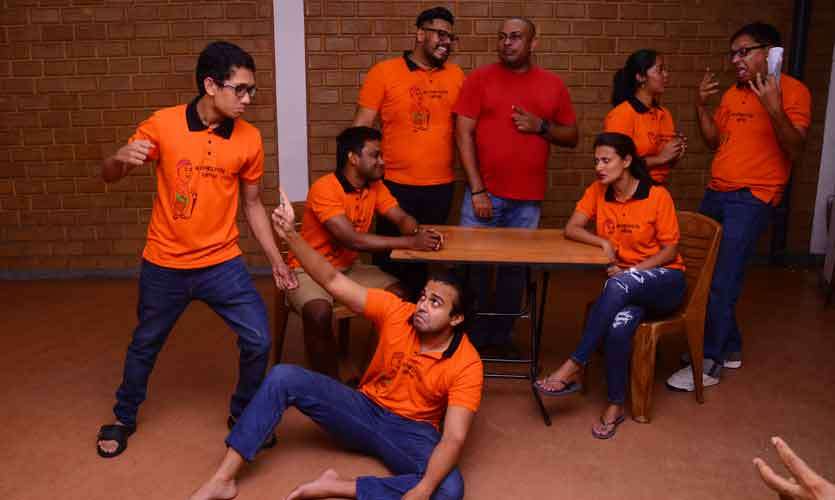 Apart from the main few, do the other characters carry any significant weight to the story?
They definitely do. Each person is a "character" in their own ways. Even a small role like Hector (played by Michael Holsinger). Although it's small it is significant to the weight of the story.

Has the reaction to the play changed over the times you have directed it and what kind of reaction have you seen?
Yes. The reaction is this; the younger generations are quite surprised at the type of humour. They didn't understand how people could crack jokes like that about one another and still co-exist. It has a tremendous impact. Students would come up to me and ask me if I had added those lines (which I hadn't) and would be very serious about it.

Why did you want to do this play after so many years?
Well I was planning on doing "Well Mudaliyar!" but the OBA was very keen that I did this, and for good reason.

Were there any challenges with this cast? Anything new?
This cast really clicks, in their own way. There are slight changes. I'm not interpreting it differently, just allowing them to put their own twist on it. There are a lot of younger actors and they are approaching it quite differently and I am quite happy about it.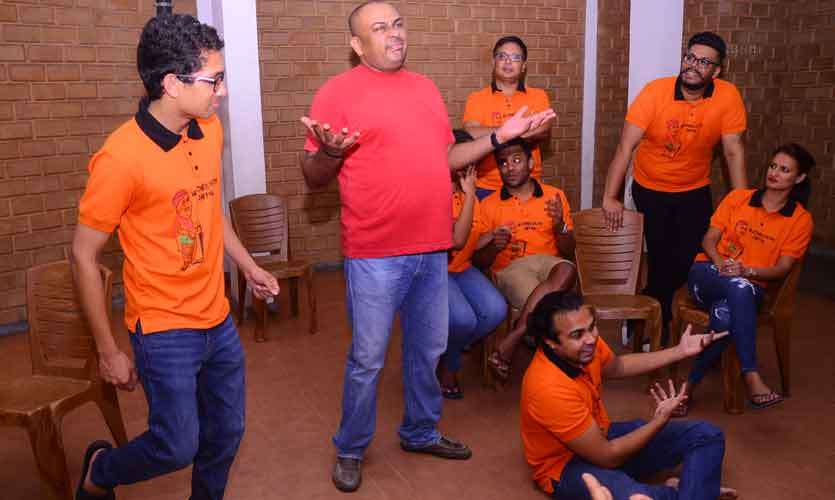 Is there anything else you would like to add?
What I want to add is that I am also firstly extremely conscious of the situation and the disparity among the races and that's a situation, as you know, in school we never imagined happening. It's something I'm very anxious about and that's why I don't mind doing this play a hundred times over in the hopes that it helps bring out the message. That is why I'm hoping and praying that one day this country marches to a single drum.

By: Vihan Wickramasurendra
Photography by: Waruna Wanniarachchi