As Leonard Vole is accused for the murder of Emily French, his wife Romaine deceives an entire jury and fights for her husband, all in the name of love. Head over to the Namel Malini Punchi Theatre this Thursday or Friday to 'witness' the prosecution. Young law students of Sri Lanka College present 'Witness for the Prosecution' after 30 years and it will definitely be a thrilling experience to see a jury trial taking place on stage.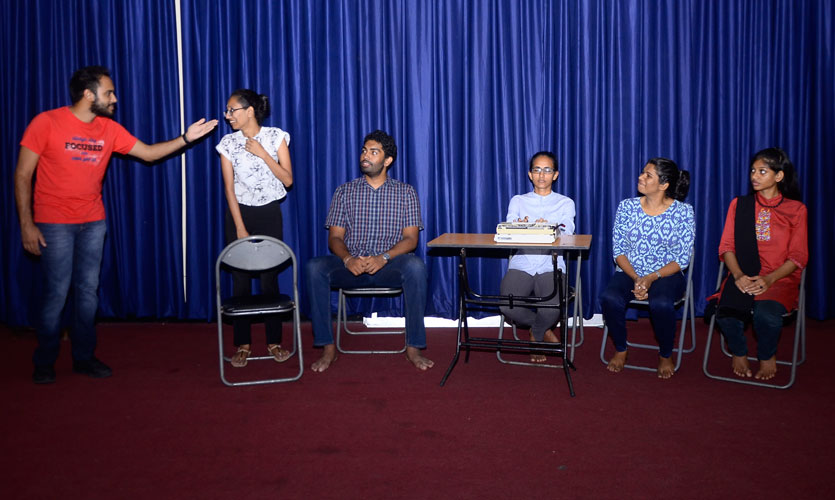 The Daily Mirror Life sat down to have a chat with its main cast and here's what they had to say :
Damithu Surasena, a final year student plays the role of Sir Wilfrid Robarts - a Queen's Counsel. "I have been acting in supporting roles in plays such as Narnia. He's a relatively senior lawyer and is well known. There's some leniency portrayed by the judge in this play because he accepts the submissions made by Sir Roberts and sustains the other counsel's objections. The role is a bit of a calm character but in this case he's taken aback by certain changes that take place when Romaine becomes the witness.
Speaking about his experience Damithu says that the learning the lines was difficult. "When you are doing a serious role you need to learn the lines, cues etc. Criminal law is one of the subjects taught in the first year.This year we have law of evidence and criminal procedure. We feel a bit familiar when we see those terms used in the script."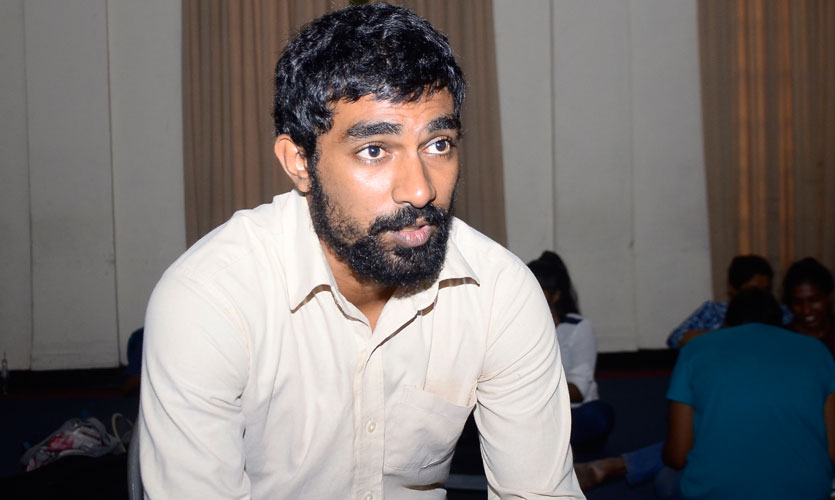 Justice Wainwright, a stoic, down-to-Earth justice who could sometimes be forceful wants to keep the court in session and make it go smoothly. Mayuka Pathirana, a final year student gives life to this character. "I love drama and I suggested this script because I like Agatha Christie. In this case it's a jury trial and I'm not giving a judgement. So it's a verdict from a jury and I have to help the jury come to a decision. At school I was involved in plays. It's the first production I'm involved in the organizing part and it's an entirely new experience.This is a new experience for the audience as well because jury trials are very rare in Sri Lanka. Therefore to see the workings of it in an actual drama is interesting."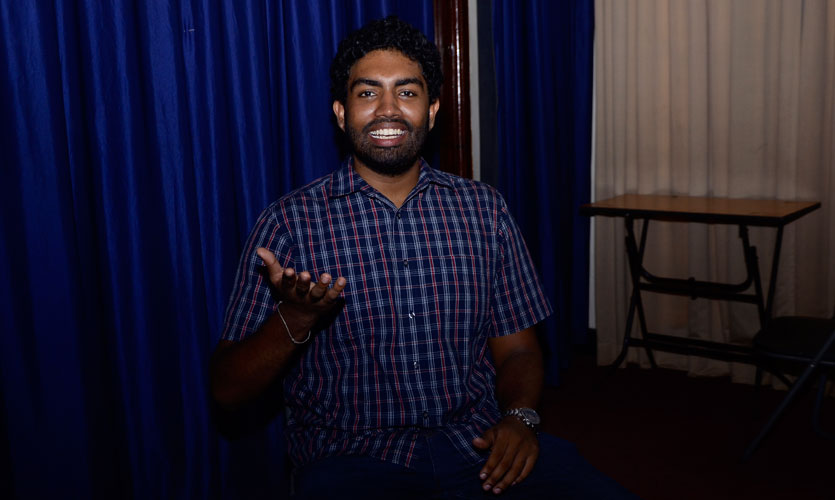 The main attraction in this play is Romaine Heilger, wife of Leonard Vole played by Amanda Abeysinghe a final year student at Law College. "I have gotten involved during school. I love drama and I was excited when we got the opportunity to have this play in college. I also have done a few diplomas in drama as well and that was what I had to resort to since I wasn't involved in any production. Romaine Heilger runs the entire play with all the plot twists and I find her character to be very inspiring even though she makes a mistake. I think she represents a lot of women in society as well. The entire ball game is controlled by her and I'm surprised that even back then, Agatha Christie gave so much control and importance to a woman and even allowed her to regain control of the play. I have done public plays in school productions. The entire cast became one big family and it's a lovely feeling. Drama at Law College has been dormant for a while so it's a good comeback."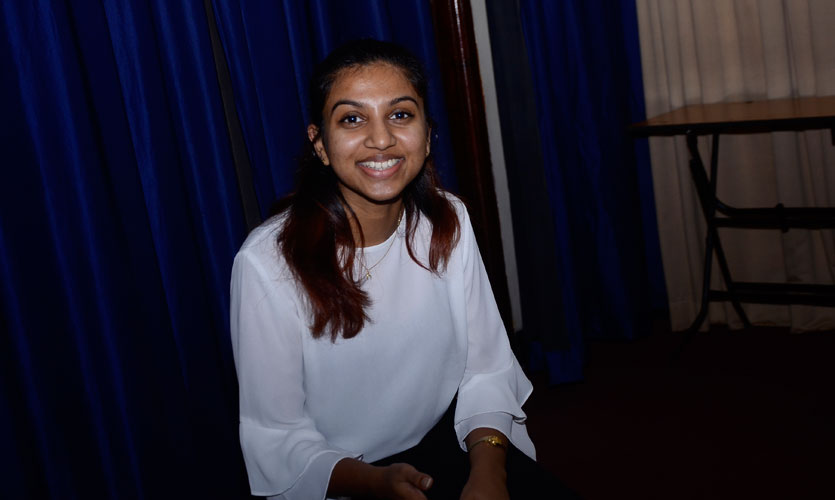 Mr. Myers, the prosecution lawyer prosecutes Leonard Vole who is suspected to have killed a wealthy woman. Ahamed Ilham gives life to this character and he suspects that Leonard killed her for the money. "I'm a second year student and this is my first appearance in a public play. I enjoy being in a play but it wasn't easy to memorise the lines. So if I forget a line I try to put in something impromptu because the character also portrays my personality to an extent. When it comes to drama, if there's a good chemistry between two actors, they can pull it through. I cross examine Leonard Vole, make him emotional etc. I enjoy being in a play and if I'm given the chance I'll definitely consider continuing. In the Sri Lankan context the law could be easily manipulated and whoever who comes to watch the play will be reassured how a woman of that strength could deceive a senior lawyer, a judge and a jury to convince that her husband is not the accused. But she twists the plot again and diverts the entire case. The writer has portrayed a strong character in a woman too."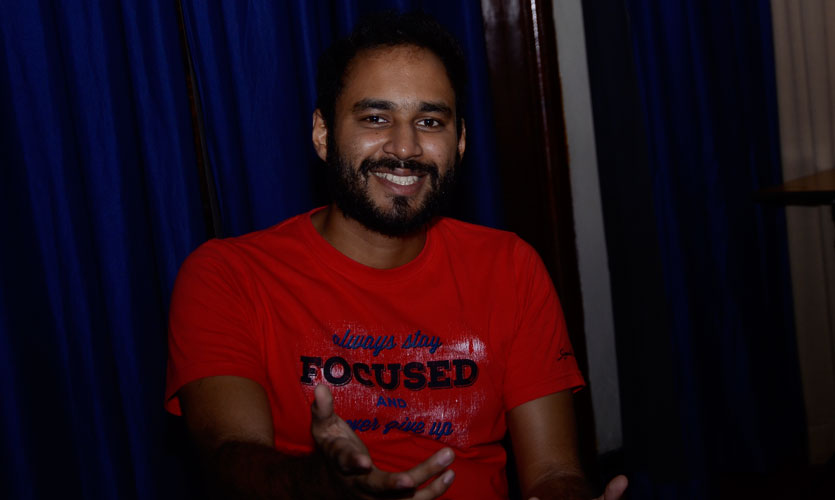 Dilanka Kumarasinghe, a third year student plays the role of Leonard Vole. "At the first look I thought he's an innocent person manipulated by his wife. Later on I realize that initially he was goal-oriented but after his marriage with Romaine he came back to the country and didn't settle down. So he went after another wealthy woman. Maybe he didn't intend to kill that woman but money would have been one motivation for him to be with her.This is my first time in a main role. Since I'm learning law, it made things easier. There are times when I forget the entire script but because I'm familiar with the terms, it made things easier. It's a fresh experience for me and Chiranthi has been very helpful."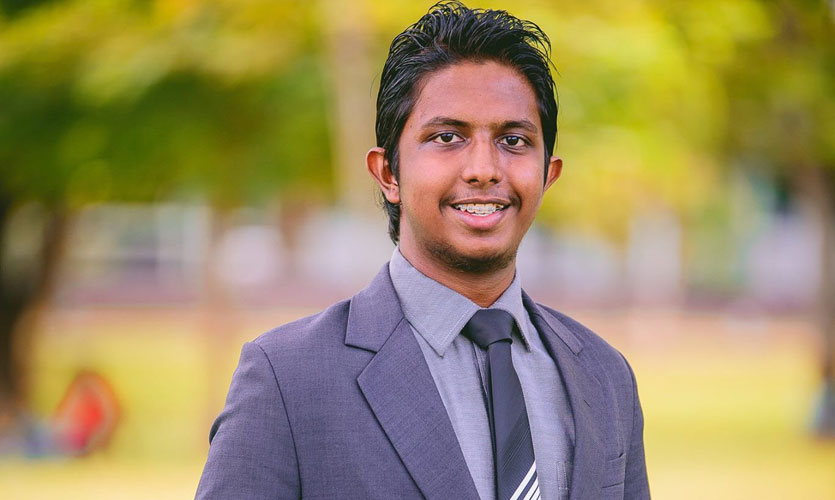 'Witness for the Prosecution' will be staged on March 15 and 16 at the Namel Malini Punchi Theatre from 7.00pm onwards. Tickets priced at Rs. 1000, 750 and 500 will be available at Sri Lanka Law College and at the entrance.
Pics by: Waruna Wanniarachchi
.