TGI Fridays a well known international franchise, famous for their Jack Daniels sauce and amazing Comfort food that will definitely hit the spot has opened its newest location at Sri Lanka's latest shopping Mall, One Galle Face.
It's not something that is brand new to Sri Lanka as their flagship store has been around for a while, but I was definitely interested to find out how good their food really was.
Ambience
Rating: ****
It looks very similar to their original location. As you walk in you are met on the left with brick wall lined with pictures and paintings of old Music Stars and Funky Retro Themed Furniture and Décor. It's a great place to come with a group or family.
Drinks
Rating: ****
To start I had the Strawberry Lemonade (Rs.720), This was my favorite. I was in for a pleasant surprise when it was packed with fresh strawberry juice and chunks of fresh strawberries mixed into an iced lemonade. This was very refreshing and a strawberry lovers ideal drink.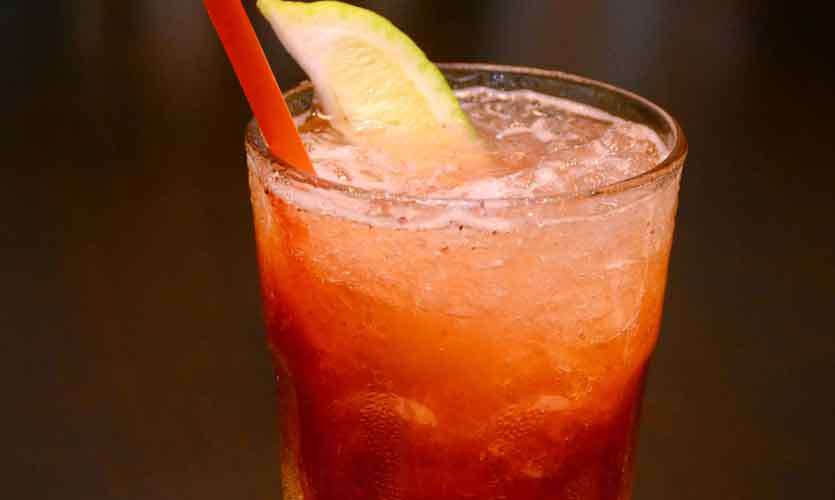 Next I tried the Pineapple Sunshine (Rs.410), This was a thick blend of fresh orange and pineapple juice mixed with a little passion fruit Syrup. It was a tad too concentrated and I would have preferred maybe a little less passion fruit syrup. However, it was undoubtedly tasty and also had chunks of Pineapple.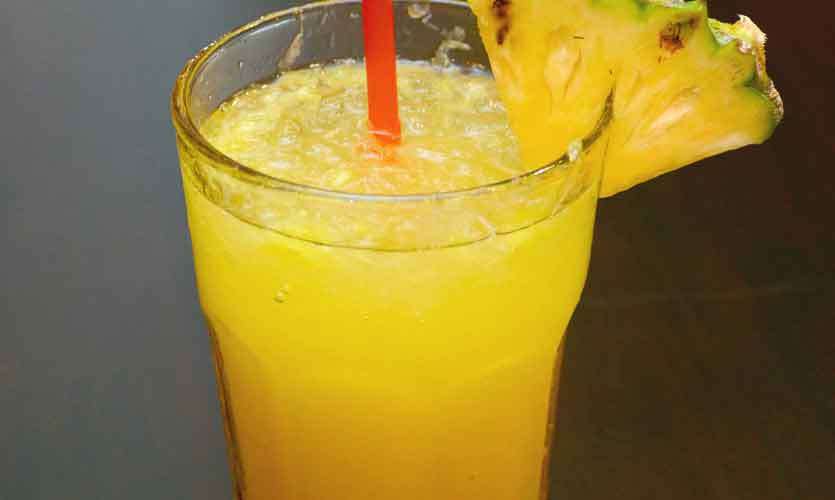 Food
Rating: *****
Starters
To start off I had the Fried Mozzarella (Med: Rs.610, Large: Rs.860), This is my favorite starter of all time! I mean its any cheese lovers dream. Thick cut stringy, gooey Mozzarella that is fried to golden perfection, accompanied by Marinara Sauce. If all I could eat was this, I would be one happy Man!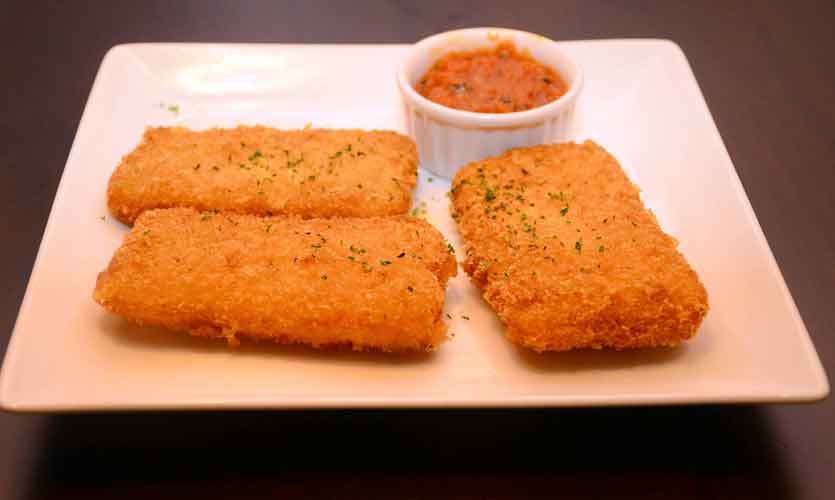 Next on the starters was the Chimichurri Wings (Rs.1090), This was quite a big portion with about 12 total pieces, fried and tossed in a lovely garlic, pesto and mint sauce. A greasy start one absolutely satisfying meal.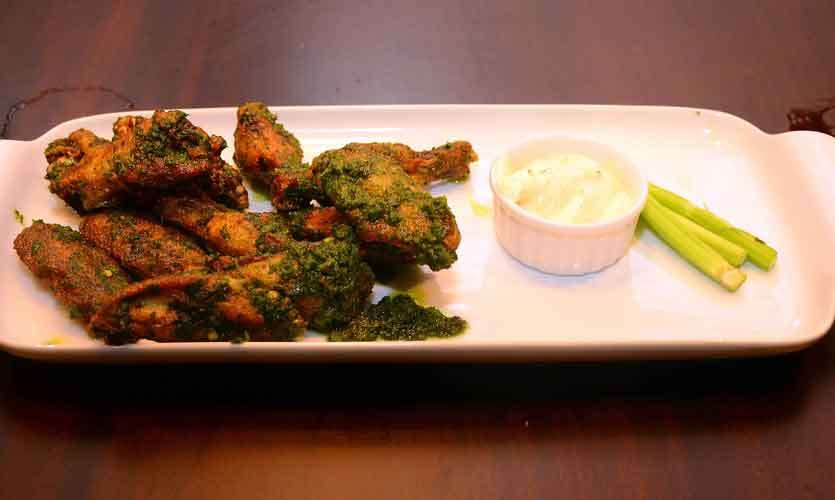 Mains
To start off the Mains I had the Juicy FRIDAYS Signature Steak (Rs.4490), a thick 10oz steak served with a creamy, cheddar mash and grilled vegetables. The steak had a great flavor profile and the meat was well seasoned, it had a lovely marinade. The famous Jack Daniels Glaze was what really took this dish to the next level. That sweet, almost honey like sauce really helps to enhance the flavor of any of their dishes. The Mash was simply amazing!
Next I had the Bacon Crusted Ribs (Half:Rs.1460, Full:Rs.2650), This was Comfort food redefined! Anyone going through a hard day with just one bite will be absolutely satisfied! The "Full" portion is more than enough for 2 people. It's glazed with a sweet, smoky and tangy flavor which pay a great homage to true American flavors. Topped off with actual bacon, this dish in itself was a winner for me. The meat literally slides off the bone and was cooked to perfection.
Finally, was the Glorious Cheesy Bacon Cheese Burger (Rs.1780), This was definitely Cheesy. 2 Fat fried Mozzarella sticks and slice off sharp cheddar over well crusted smoky bacon all added on top off a thick, meaty, juicy, flavor bomb burger Pattie, sandwiched between 2 well buttered and toasted buns. If that sentence didn't make you hungry I'm sure the picture will.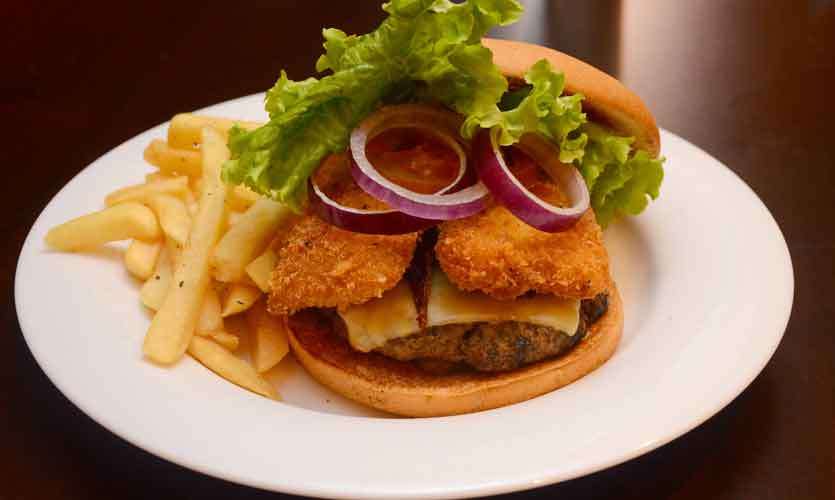 Dessert
They have a fairly descent range of desserts, however I just went for the traditional brownie and ice-cream. This does not reflect the overall meal because it was not well executed. The brownie was a bit over cooked and hard. Despite that it was a fairly big portion and was topped with a heaping scoop of vanilla ice-cream, drizzled with chocolate sauce and caramel sauce.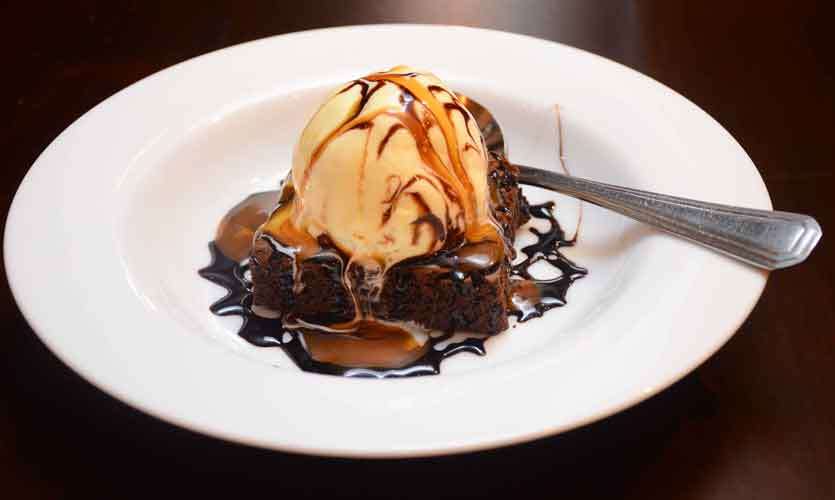 Service
Rating: ****
Friendly staff who know what they are doing.
Conclusion
It was a flavor packed experience, the food was of high quality and really hit the Spot. I will most definitely be visiting again. It does get quite busy over the weekends and this may affect the speed of how fast the food comes out, but overall the food comes out pretty fast. It is definitely not cheap and I wouldn't call it a budget meal by any stretch. However, I will say that it is value for money!
Recommendations
A must try is any of their Signature Glazed Grill Section items, all these items are glazed with their Jack Daniel's sauce. Also they're Fried Mozzarella is a great way to start your meal. Finally, for any burger fan try their cheesy bacon Cheese burger and you will not be disappointed.
Photographer: Waruna Wanniarachi