Santai Colombo was a welcome addition to the culinary scene in Colombo, moreso since they continually stuck to their guns and served authentic Malaysian food instead of succumbing to a pressure most restaurants face - serving a fusion menu to their clientele.
Santai Colombo's resolve certainly seems to have paid off considering they managed to survive and persevere through the toughest period for any new restaurant trying to make its mark, and made it to their first year with a steady stream of loyal customers. In celebration of a successful first year, Santai Colombo invited a miscellaneous gathering including loyal customers and the media to sample a curated 3-course menu organised by the chef specifically for the occasion.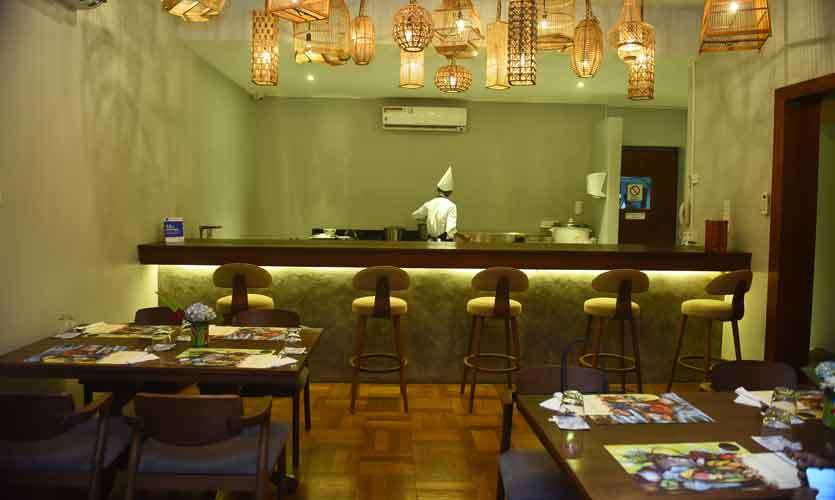 Santai Colombo had three different drinks to pick from: Limau Ais Assam Boi (cold pressed lime juice with preserved plum), Ipoh White Coffee and Fresh Lemongrass Tea. I decided to go with the first option - the cold pressed drink and was glad I did since it was quite tasty.
I've attended numerous events where the food served with no consideration for vegetarian or vegan diners and I was thoroughly impressed that Santai had thought about this often culinarily marginalised community. All the courses of the menu included either vegan or vegetarian options which was very thoughtful since I noticed quite a few vegetarians were also in attendance.
For starters, I had to pick between the Satay platter (chicken or mutton) or the Cucur sayur (vegetable fritters). I opted for the chicken satay platter and was blown away by the peanut sauce which is probably the best I've had here. The chicken was equally fantastic and succulent, which made it a fabulous start to the meal.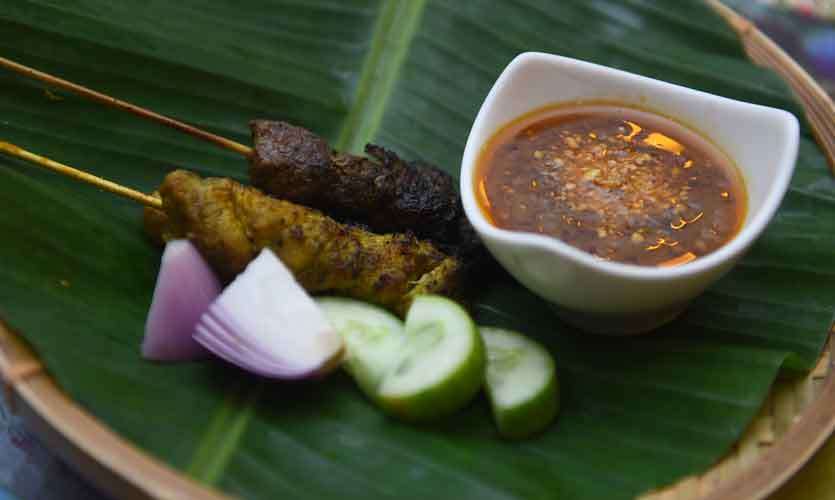 The Mains menu had 4 options to pick from: Nasi Tomato with Ayam Masak Merah (tomato rice with red chicken curry), Nasi Lemak with Duck Rendang, Assam Laksa or Nasi Lemak with Jakfruit Rendang).
Once again I found myself drawn to the first option - the nasi tomato was incredibly flavourful, and the acidity of the tomato cut through the slight sweetness in the nasi. The chicken was well done - fried to perfection and succulent. I recall my very first experience at Santai where I loved how perfectly fried the chicken was and couldn't stop gushing about it. Quite frankly, I'm glad and impressed that they have managed the same level of excellence a year on. The chicken was coated in a thick gravy that was delicious.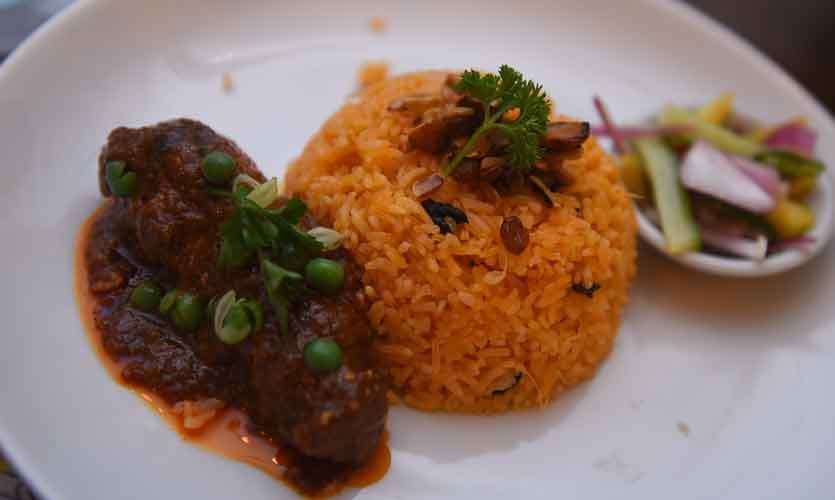 The final course was the dessert course which comprised a selection of malaysian goodies such as the pancake rolls, a gelatinous cake with manioc, and a roll of glutinous rice with jaggery flavoured sticky paste. While I quite liked all the desserts, my favourite was the cake which had everything I like in a dessert - taste and texture.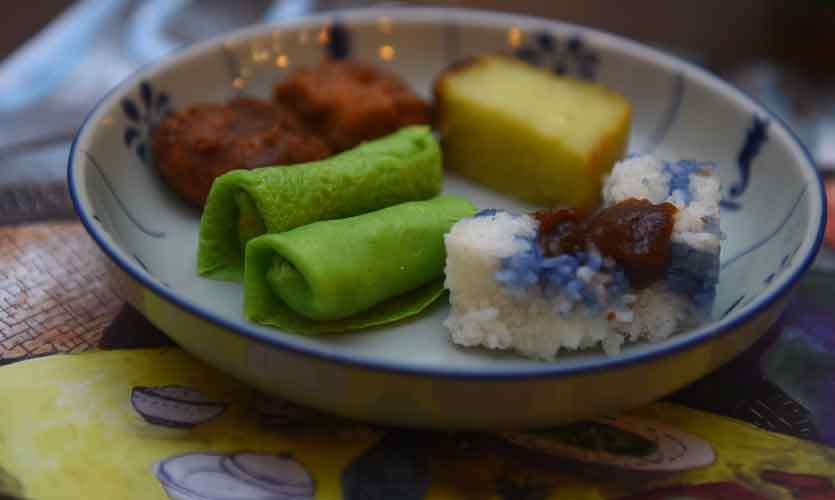 As always, Santai Colombo served authentic Malaysian fare which was delicious. I do hope Santai Colombo enjoys longevity in the gastronomic sphere of Sri Lanka. It is quite a pity that a majority of Sri Lankans are such sticklers for familiar food, forcing restaurants to gradually switch to serving fusion food. Each country brings its own unique nuances to food, which is what makes it so great.
Pics by: Nisal Baduge