Indonesian culinary options have always been limited to nasi goreng and nasi lemak with a local twist, here in Sri Lanka. But at Indonesia Enak, a food promotion organised by Hilton Colombo Residences in collaboration with Hilton Bandung and the Embassy of Indonesia, you will certainly be presented with an attractive array of culinary options.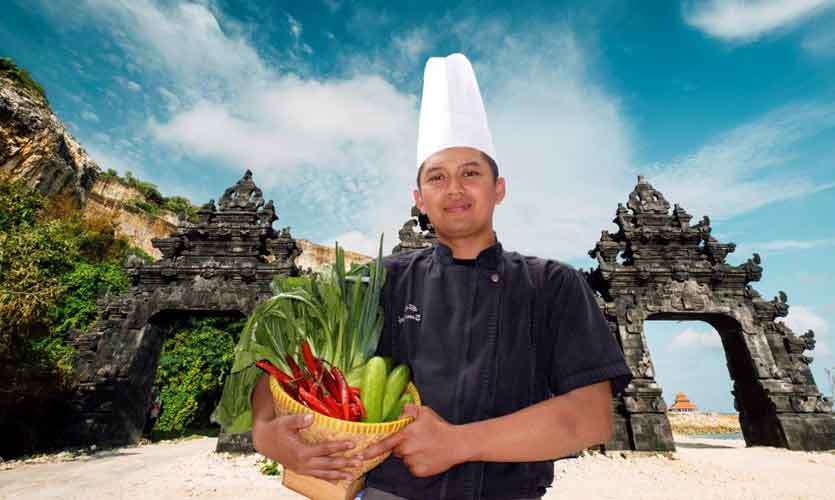 Enak translates to 'delicious' and the food will take you on a delicious culinary journey from appetisers all the way till you wrap it up with desserts.The cuisine will exclusively be prepared by the expert hands of guest chefs Edi Yulianto and Asep Ramdani, both employed at Hilton Bandung's main restaurant as Sous Chef and Demi Chef de Party respectively. The Indonesia Enak dinner buffet is priced at Rs. 3900 nett per person and will feature appetisers such as tahu goreng medan (shrimp fritters), pepes ayam (grilled chicken in banana leaves) to mains such as pecak ayam (sweet basil chicken), rendang daging (Sumatra signature beef stew) and desserts such as dadar gluing (coconut pancakes). Mains are accompanied by unique sauces which you definitely need to try out especially with meat items.
Coconut, lemon grass and red chillies are among the five main ingredients used in Indonesian cuisine. This is quite evident with their coconut-inspired dishes especially made for you at Indonesia Enak.
The food promotion also includes a Chef's table dining experience which will take place on September 6 & 7 from 7.00pm- 10.00pm at Rs. 7,500 nett per person while you can learn to make signature Indonesian dishes at the masterclass for Rs. 5500 nett per person on September 7 from 9.30am – 11.30am.

Indonesia Enak will be open till September 7 and if you are a fan of Indonesian cuisine you may have to make your reservations fast!
Pics by: Nimalsiri Edirisinghe