The Ocean Bar and Grill is an ideal option if you want to try out a Western menu. Situated on the same floor as Shiwu, the Ocean Bar and Grill includes an open air space offering breathtaking views of the rooftop garden and the Indian Ocean. As its name suggests, this restaurant offers grilled items including sandwiches, burgers and wraps.
Ambience
The Ocean Bar and Grill once again has a unique setting with the bar on one side and the open air space on the other. With pop music playing in its backdrop you can opt to have an undisturbed meal. The open air space is a favourite among its customers especially on bright, sunny days. The restaurant can accommodate up to 80 pax at any given time.
Food
Appetisers
Western menus always have their courses in order. At the Ocean Bar and Grill one can choose among a range of appetisers including healthy salads. This is why we started off with their Pumpkin Soup (Rs. 650) and Quinoa Salad with grilled vegetables (Rs. 850). The soup was very creamy and filling while the beautifully arranged quinoa salad can whip up your taste buds with its combination of greens and vegetables.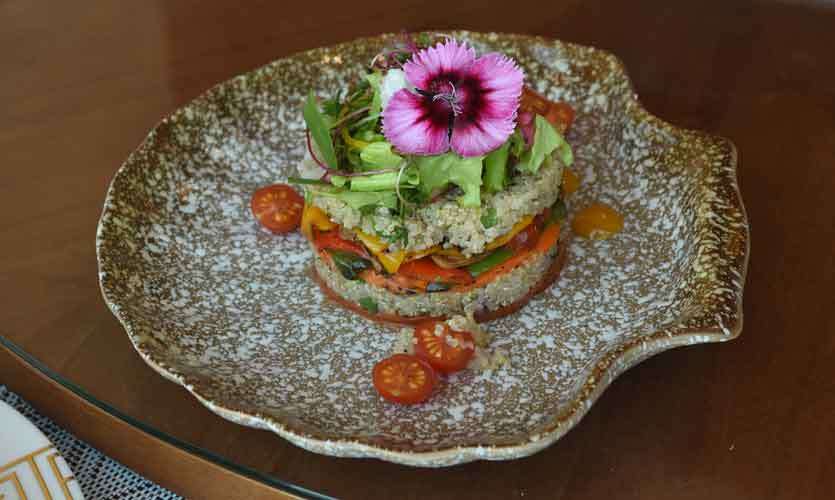 Mains
One could choose among different mains at this restaurant and therefore we tried their Seafood platter (Rs. 3600) and Spring Chicken (Rs. 1500). The Seafood platter includes everything from fish to prawns, scallops and cuttlefish along with baby potatoes. Spring Chicken on the other hand includes mashed potatoes and grilled vegetables coupled with lime and butter sauce which is a perfect combination.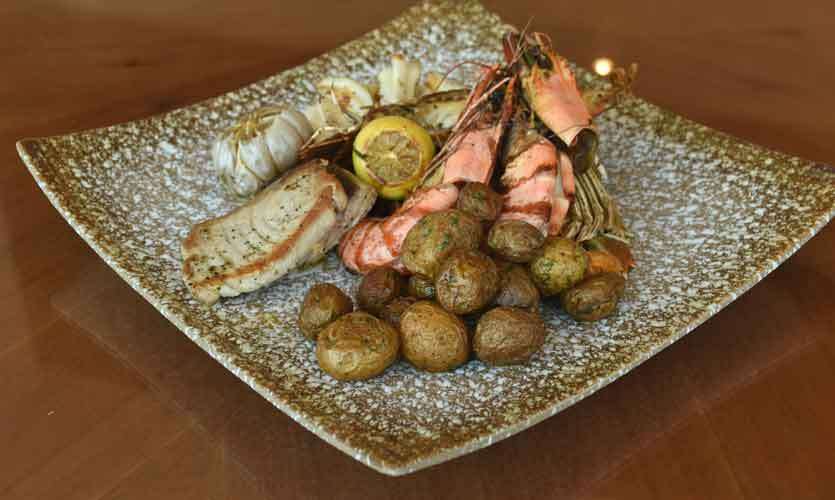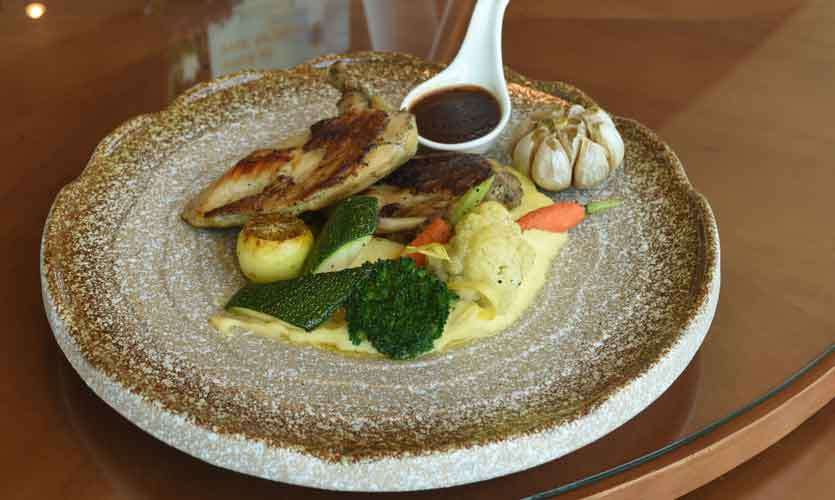 Desserts
Desserts are a must-select at the Ocean Bar and Grill. Made under the expert supervision of its in-house chefs, you would want to opt for their desserts even if you are full. During our visit, we tried their Blueberry semifreddo with peanut croquets (Rs. 680) and Cheesecake (Rs. 680). The semifreddo is coupled with cinnamon ice cream and it's a unique combination that you must try.
Recommendations
We recommend their Pumpkin Soup, Spring Chicken and the Blueberry semifreddo as they make a perfect combination.
Opening hours: 10.30pm – 12.00am
Pics by: Nimalsiri Edirisinghe