Introducing the concept of shaved ice, the internationally acclaimed Korean dessert franchise Be.K is right here in Sri Lanka to offer you a one-of-a-kind experience. Situated at the newly opened One Galle Face mall, Be.K presents six flavours to choose from apart from a range of frappes.
The local franchise is run by Sajjaad Saliheen and Nabil Azmie. "This concept is called shaved ice and is available in almost all the countries in the world," said Nabil. "Be.K is a franchise we brought down to Sri Lanka and they are market leaders in terms of shaved ice.
People misunderstand the concept of shaved ice to that of crushed ice which is a chunk of ice and liquids. But shaved ice is softer. We have tried to make the flavours very local. Right now there are six flavours and we will be introducing one more flavour for Christmas. We are planning to expand with more products because the franchise has products that Sri Lanka has not even seen."
While at Be.K Desserts we tried three flavours including Rainbow Taro (Rs. 650), Mango Snow (Rs. 650) and Chocolate Oreo (Rs. 700).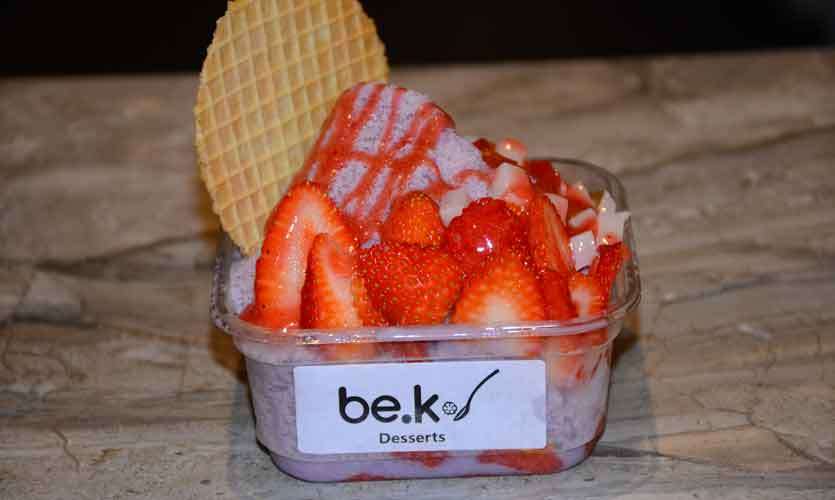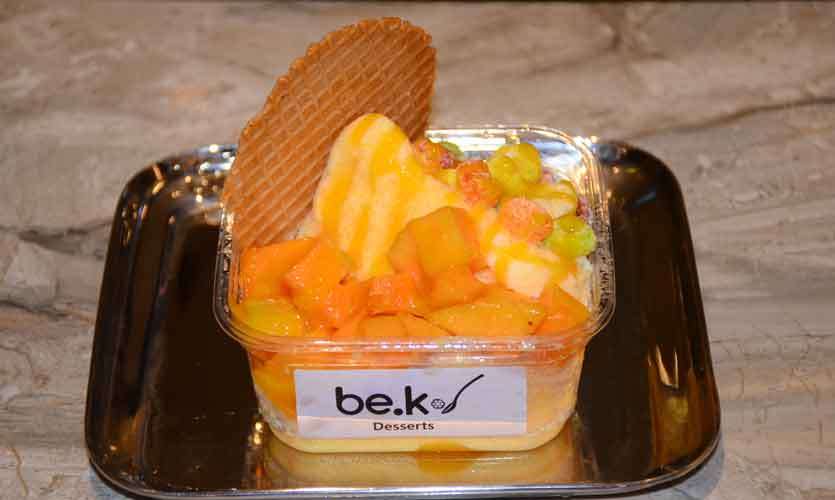 Other flavours include Matcha and Red Bead Snow, Milk Tea and Rainbow Strawberry flavours.
We also tried their Oreo Chocolate frappe (Rs. 650). All flavours come in a bowl of shaved-ice with fresh cut fruits, jelly, fruity loops and oreos. Frappe options include pure green tea, strawberry yoghurt, plain and mango yoghurt, double chocolate, oreo vanilla and caramel chocolate.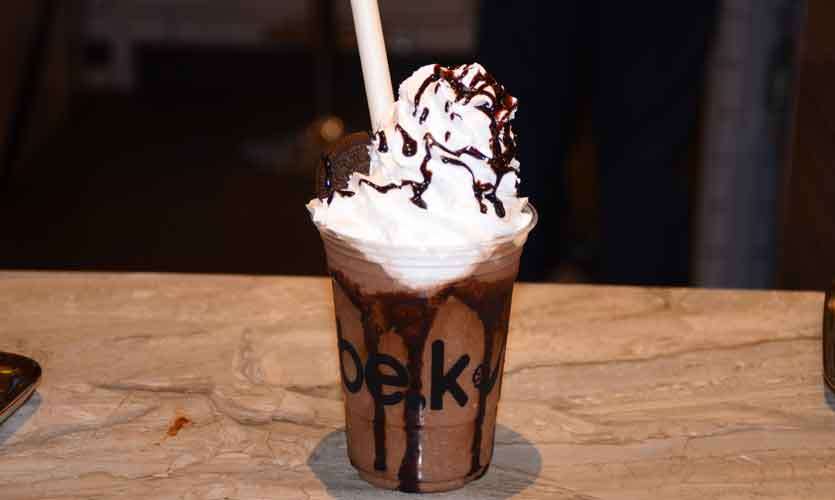 Our favourite: Mango Snow
So, the next time you feel like having dessert, drop into Be.K Desserts Sri Lanka and you will be amazed at what they have in store for you!
Pics by: Waruna Wanniarachchi