Visiting Sri Lanka for a friend's wedding last week, the 2017 winner of Australia's MasterChef Diana Chan extended her stay to explore the country and its gastronomic delights. A lover of spice, Diana professes her favourite Sri Lankan food is hoppers (no surprise there) as it reminds her of her childhood when she used to eat appam and the spicy food which has lashings of coconut in it. Born in Malaysia Diana was influenced greatly by her mother's cooking and when she moved to Australia to pursue her higher studies she had to cook for herself. A foodie at heart, Diana was always a keen viewer of the MasterChef competition and with a little encouragement took part in the competition. After seven months of intense competition she emerged the winner which changed her life and opened so many doors for her.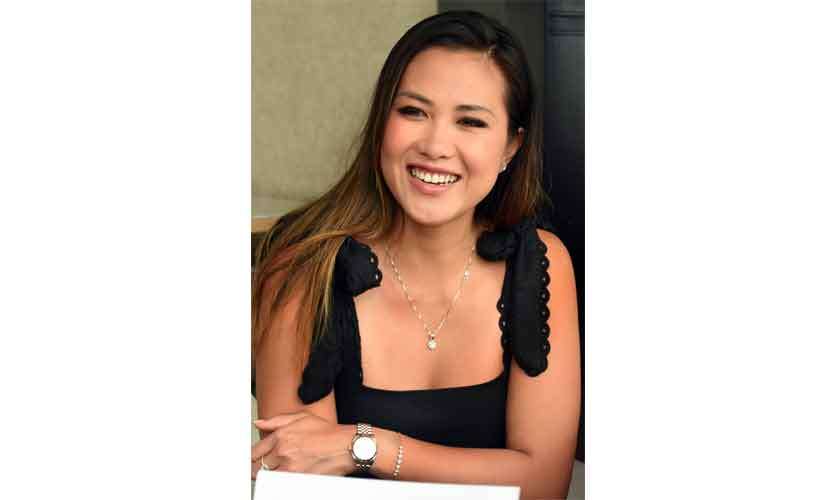 How did you first learn to cook?
I first learnt to cook when I was a child. I used to be in the kitchen with my mom and dad. I never got the opportunity to cook per say, but they would give me 1kg of onions to peel or they would give me garlic to pound. I learnt how to do the basics first and then moved on from there.
Where did your love for cooking come from?
It came from my family. I come from a food family as they are very good cooks. They eat very healthy and they like to cook with herbs picked up from our garden. So I grew up eating very fresh and good home-cooked food.
What made you enter MasterChef?
I had a very stable job in Accounting and I thought if there was any time that I wanted to do it, it would be before I turned thirty as I did not have any commitments. I thought, if I don't do it now, I will never do it. I had watched the previous eight seasons of MasterChef and I remember thinking I wish I could do that. So my friends said just go and do it, and let's see what happens.
How did winning the competition change your life afterwards?
It has changed my life in terms of career and attitude. I'm more open to experiences and I have developed a 'why not' attitude now. I have gone from sitting in an office for six hours to working in something which I am passionate about.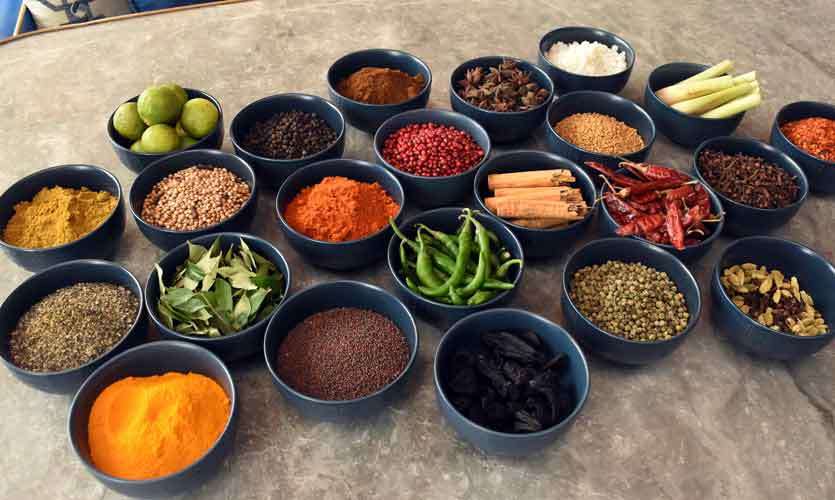 What drives your passion?
I love to travel, so when I go abroad, I stay there and explore more. The travel aspect drives my passion and within the industry, working with other chefs and learning from them drives what I cook every day.
What was the most daunting aspect of competing in MasterChef?
The most daunting aspect was the fact that we didn't know what we were doing on a day-to-day basis. Imagine you are a kid, and you go through this seven months process without your family and friends, and your phone, so you are completely cut out from the outside world. It changes you as a person, and you devote your seven months to food. You don't know what the challenge is going to be next day, where it is going to be held or what time it is going to start, so it was very stressful.
What ingredients would you avoid using when cooking food?
If I was in Asia, I would avoid using oysters but I cook pretty much everything.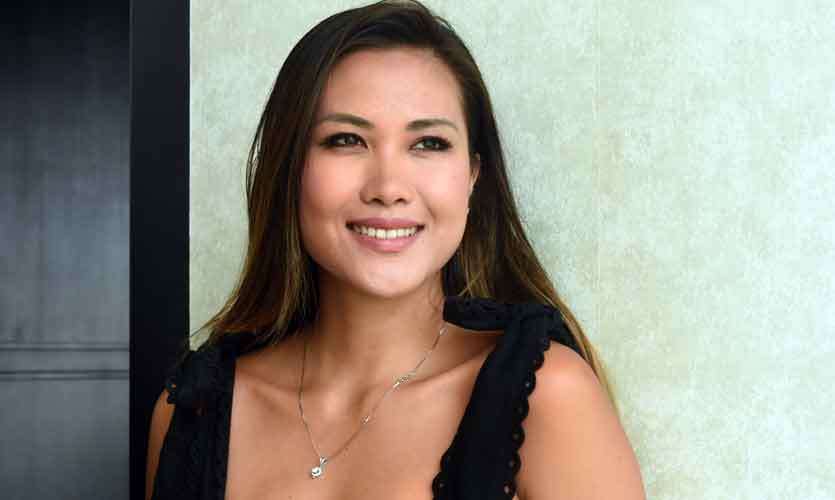 What are your three favourite dishes to make?
The first one is a Malaysian dish called Asam Pedas which I learnt from my mom. It is a piece of fish with tomatoes in a spicy tamarind broth. The second is Beef Rendang, I think it has got bags of flavour and everybody loves it. The third one is a really nice simple pasta with cheese and I think it is really heartwarming.
Apart from your passion for Malaysian cooking, what other regional cuisines do you like?
I love Sri Lankan and Indian food. Also Portuguese food and I love Thai. I also think Spanish is on the top of my list alongside Japanese.
Is there anything you don't like to eat?
I don't like fish eye. I tried it recently as a result of a dare, but it was quite strange and I don't think I would ever lean towards it again.
Tell us about your restaurant Chanteen?
It was a pop up last year which ran for six months in Melbourne. Its signature dish, Char kuay teow was a big hit. We sold seventeen thousand five hundred plates of the dish within that time.
Do you think Chanteen will ever become a permanent restaurant?
I do have plans for a restaurant in the future, but right now I am exploring other opportunities such as the food and travel show I am filming right now. It will broadcast in channels like SBS Australia and the Asian Food Channel.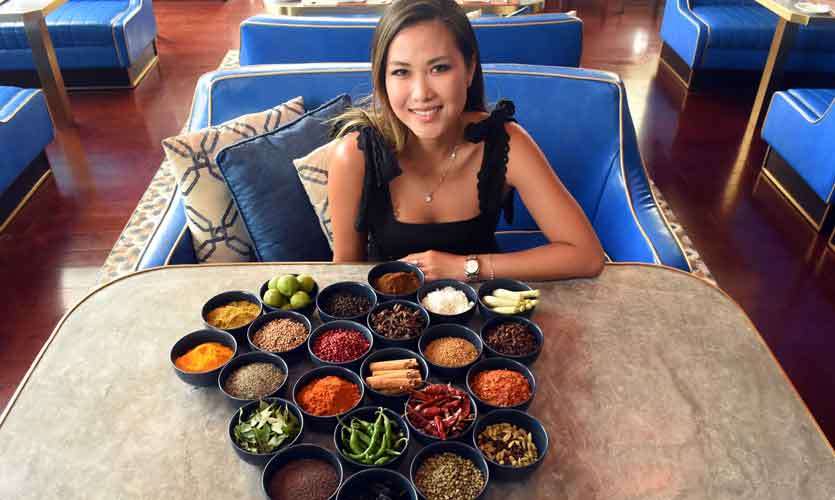 Who have been your inspirations in the culinary world?
I look up to chefs in Melbourne like Shannon Bennett, Gary Mehigan and George Calombaris. I loved the shows by Anthony Bourdain and his ideas. I also love Maggie Beer who inspired me a lot as I watched her shows, and in a tough industry which is predominantly male, it is amazing that chefs like her are turning the tables around.
You didn't receive any professional training as a chef. So how do people view you in that aspect?
I think what matters is what you deliver. For me, I cook beautiful food that I know and what I think is tasty. I don't cook things which are not my forte. My forte is Asian fusion with a little bit of Western here and there, so I enjoy putting out that food and so far, the feedback has been great.

If the Australian customs allowed you to take back any Sri Lankan ingredients, what would it be?
I would love to take back Maldive Fish and Goraka and some pepper.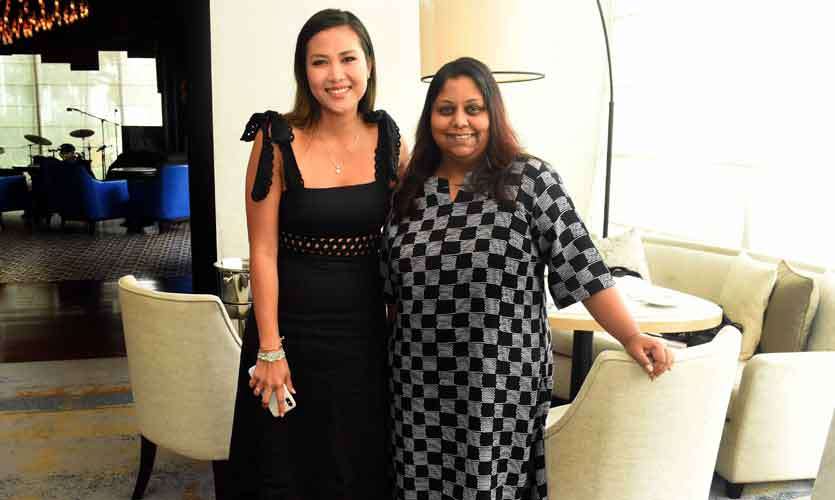 Where do you see yourself in five years time?
I see myself operating a restaurant, a simple one where I can do beautiful home cooked Malaysian food. I also hope the show runs for more seasons as I love showcasing countries and their food. Definitely a cook book along the lines and hopefully, a home ware range as I always loved interior design. I would like to venture into the interior aspect.
What words of wisdom do you have for the aspiring chefs out there?
It doesn't matter what background you come from. If you have a passion, it is worth adventuring. If you don't try it, you will never know what it is going to be like and once you do it, give it your best shot. It is very easy to give up as it is a competitive environment, but if you actually put some effort in, it is very rewarding. Especially when people are happy after eating your food, and it puts a smile on their faces.
Photos by: Nimalasiri