Taj Samudra Colombo has arranged an exclusive High Tea Buffet at Lattice as a special Christmas treat from 1 December 2019 to 7 January 2020. The buffet includes various goodies that come in a rotating menu for just 2020/- net per person. The buffet which is prepared with the expert culinary skills of Chef Anuruddha Rathnayake is definitely a must-try high tea experience.
Ambience
The lattice where the high tea is held, is at the right side just as you enter the lobby. It is quite easy to find and very inviting. Attending the place, we noticed that it was quite spacious and it had a sense of coziness due to the convenient furniture arrangements and soothing colours that resembled a luxurious palace hall. The carpeted floors added a touch of class to the area and the soft glowing lights welcomed a peaceful atmosphere.
The palm trees that stood at random spots served as ideal eye-catchers and the simple yet elegant Christmas decorations brought out the Christmas spirit of the hotel.

Buffet
A range of various delicacies were displayed on glass tables. The hot savouries included Roast lamb and onion rolls which were quite delicious, crab toast with sweet corn, spinach and mushroom quiche, crispy paneer and broccoli tikka and chicken samosa that looked very appetizing.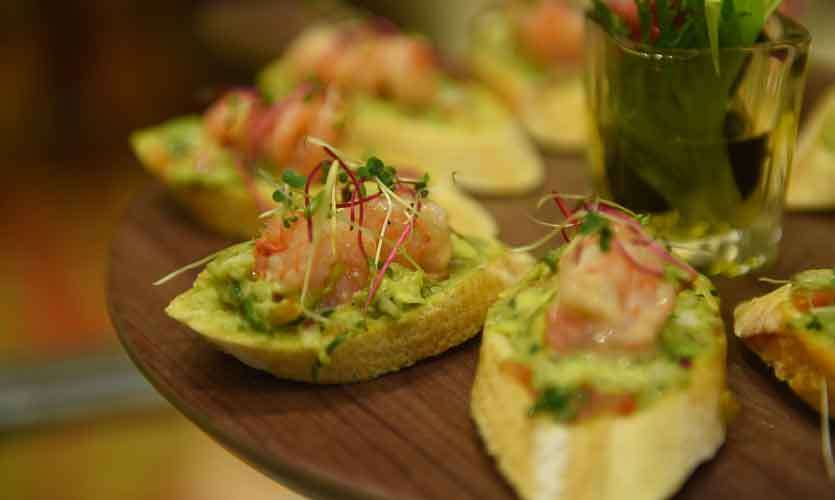 The crab toast with sweet corn had a very unique taste that sent taste buds into a frenzy.
The crispy paneer and broccoli tikka was one of the special Indian treats. These homemade goods were extremely crispy on the outside and soft in the inside and melted inside the mouth. It was an interesting flavour that is worth tasting.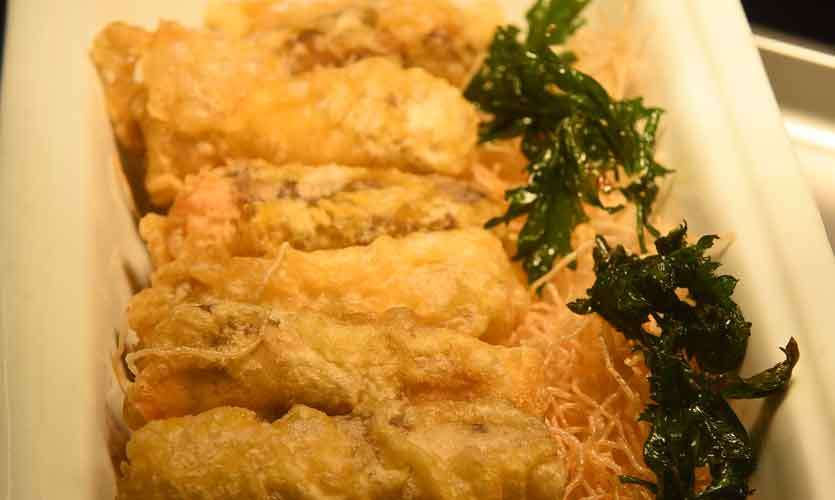 There was an attractive line of sandwiches which were neatly arranged in the most convenient spot. Sandwiches included the Mini smoked salmon pumpernickel, Cheese chili and mustard egg, Cucumber cream cheese sandwich, Grilled chicken ciabatta, Prawn and avocado Open sandwich and the Sundried tomato bocconcini focaccia.
The Grilled chicken ciabatta is basically grilled chicken stuffed in ciabatta bread and it was highly satisfying and guaranteed to hit the spot.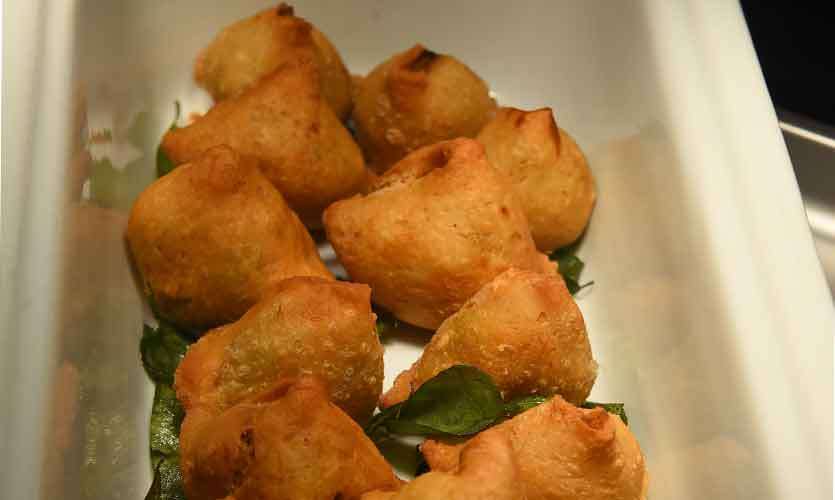 There were freshly baked scones with clotted cream and orange marmalade and fresh berry jam. The tea sweets just looked to pretty to devour! The scrumptious goodies sat at the table decorated to match the festive season.
There were Peach muffins with cream, Date and apricot slices, Mince pies, Christmas cake, Peach macaroons, Fruit gateaux, Curd honey panna cotta and Pistachio biscotti.
The fruit gateaux, Peach muffins with cream were decorated with little reindeer and Christmas trees. There were even little Santa clauses sitting on top of other yummy treats. Although the Christmas decors were inedible, the edible part was definitely delicious.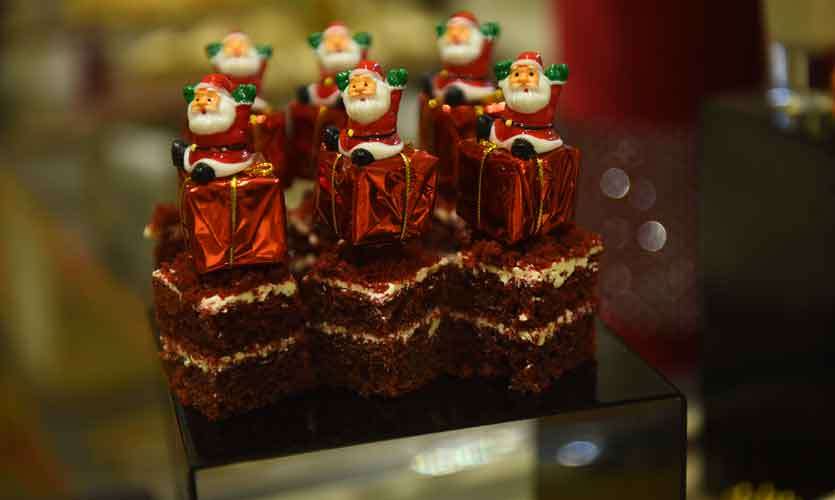 Beverages
Hot cappuccinos and lattes were served to wash the food down. Iced lattes were also prepared for those who requested.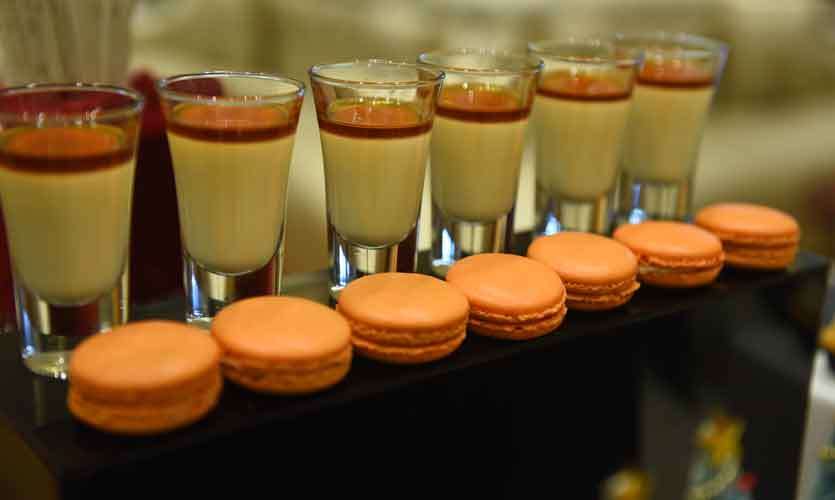 Pics by: Nisal Baduge