The year has been a difficult one to say the very least for pumpkin farmers in Sri Lanka. Since the bumper harvest earlier this year, many have found it difficult to obtain a minimum price for their produce and have literally taken to the streets to find their daily bread.
Recognizing the need of the hour, many government and private sector organizations have come on board to assist in different ways to ensure that the harvest receives its due price and the farmer's livelihoods are maintained.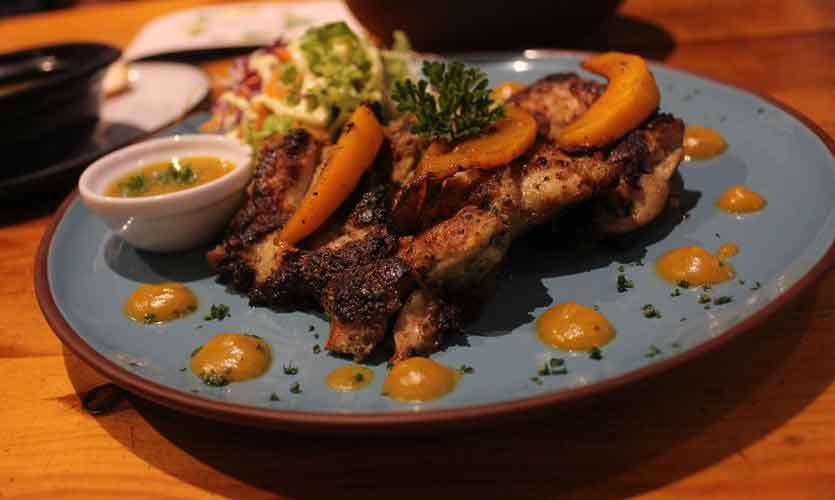 Paying tribute to its namesake, Caramel Pumpkin, one of the trendiest cafes in Colombo and a popular spot for great food and a great atmosphere, launched a campaign titled #helpushelpthemto support pumpkin farmers in Nochchiyagama. The campaign was launched at the Ward Place café amidst a gathering of management, loyal patrons, media and food enthusiasts.
Speaking at the event Dilupa Pathirana, General Manager of Barista Coffee Lanka (Pvt) Ltd., noted, "When the new of the plight of pumpkin farmers in Sri Lanka went viral and the subsequent pumpkin festival was held at Green Path as well, we started talking about more long term measures to assist these farmers and their families specifically in their immediate need of selling off their crops. Considering the fact that our brand cites this versatile vegetable as well, we decided to take the initiative and do whatever possible to assist with the problem".
Under the first stage of the campaign, Caramel Pumpkin purchased 1,000kgs of pumpkins from the farming community of Nochchiyagama for a price higher than the market rate. A display unit has been set up outside the Caramel Pumpkin Café where loyal patrons and passersby can purchase pumpkins at rates of Rs. 200 or Rs.300 depending on the size of the pumpkin. All proceeds from the sales will go back to the Pumpkin Farmers Welfare Association in Nochchiyagama. As an added incentive to purchase a pumpkin, Caramel Pumpkin is also offering a free Americano to all buyers. Patrons who wish to donate an additional amount towards the fund are also encouraged to do so.
In addition to the sale of pumpkins, Caramel Pumpkins Executive Chef Hasith has introduced 4 pumpkin-based delectable dishes to the menu. These limited edition items include a Fresh Pumpkin Salad, Roast Chicken with Pumpkin Puree, Roasted Pumpkin Soup and even a Pumpkin Spiced Latte. A further Rs. 100 from each item sold will be donated to the Pumpkin Farmers Welfare Association as well.