Necessity is the mother of invention and that is what drove Araliya to launch her eponymous brand earlier this year. A graduate in International Relations and Global Politics, Araliya is self-taught when it comes to fashion. She calls her business a 'Passion Project' and since her launch, which was rudely interrupted by the pandemic, she has managed to launch two collections.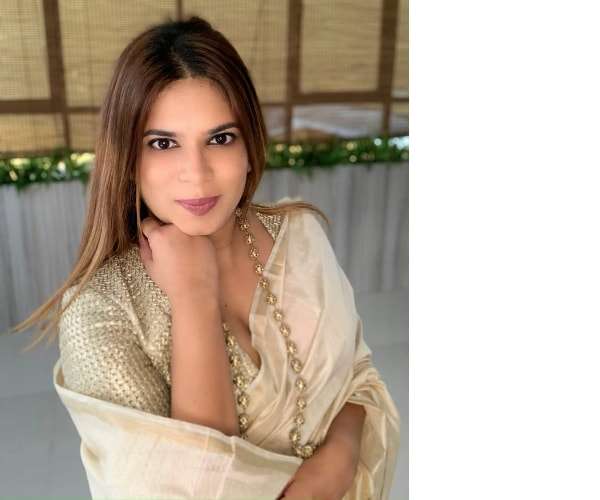 What sparked your interest in fashion design?
When I used to work for the Government, I had to wear saree to work every day. I wasn't too keen on what was available in the market, because I preferred more simple and dainty designs. Thus I started making my own for work, and then it just evolved from there.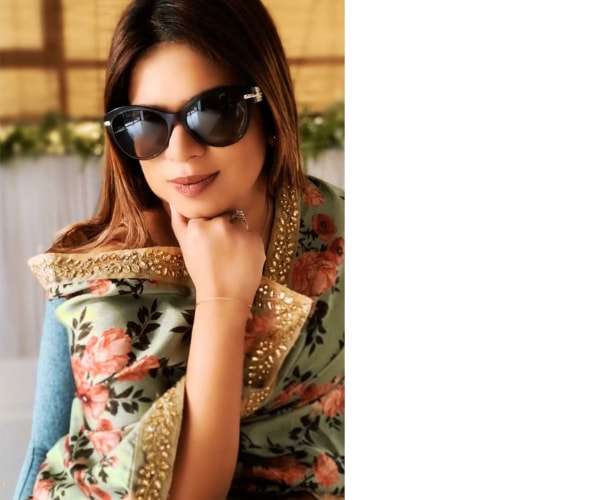 What made you take fashion more seriously and make a career out of it?
Fashion isn't a fulltime career at the moment. I currently work in Development as an Advocate for the most vulnerable communities around the island, having previously served in Government for nearly a decade.
After designing sarees for my personal wardrobe which often got positive feedback on the designs and style, my mother was the biggest advocate for launching my own brand and she encouraged me to do so!
Given that my work can be quite a stressful environment, fashion gave me an outlet to do something fun and explore my creative side. It has been a passion, but not one I was able to pursue professionally in the past.
Where do you look for creative inspiration?
I look for inspiration everywhere. Mostly online, but I also love spending time with books and magazines.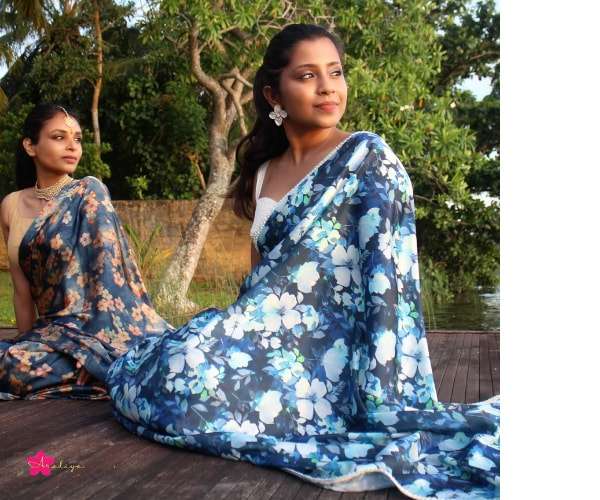 Describe your latest collection?
My latest is the 'Botanic Collection.' Definitely all of my favourites – combined. These sarees consist of floral prints with pleasing aesthetics, pastel colours, pearls and accessories - some of which have been sourced from micro-enterprises from other parts of the island such as the Eastern Province.
Who is your muse?
My muse is the Sri Lankan woman - she's employed, driven, passionate, playful, she's independent and has a point of view. I want my label to help her express all these facets of her, be it at work or at a social gathering.
What are your sustainability credentials?
All my materials are locally sourced, much of it which is from small-time vendors. I also work with seamstresses who are home-based and my packaging is near zero plastic.
What is the biggest lesson that you have learned since you started your company?
Being resilient. I've navigated a series of obstacles from inception. I took the plunge and decided to do something that was completely foreign to me by treading on unknown waters, at the worst possible time. Adding to this, I started with occasion wear sarees (which is my main segment) – when we are in the middle of cancelling all social events. Sourcing remotely, and working with different entities to establish the brand itself was a challenge.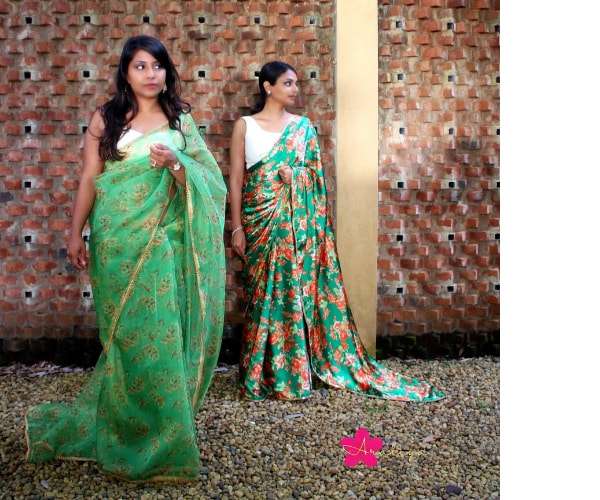 What's your motto?
Do all things with love.
What role do you think social media plays in fashion today?
I think social media plays a vital role in fashion today especially under the current climate with the global pandemic. It has certainly been instrumental in building my brand and provided a platform for entrepreneurs like myself to start a business in fashion.
It has enabled us to target our client base, establish a personal connection with them and expand our reach locally as well as globally. It has connected us with other stakeholders in the fashion industry as well.
What is your favourite part about being a designer?
To be honest, I have loved absolutely every aspect of it. I really enjoy exploring for materials whilst getting acquainted with the local communities and I've not just restricted myself to doing this in Colombo, but when I travel out of Colombo as well.
I love handpicking the materials and designing that perfect piece. When I see a fabric, colour or print, almost every time, I am able to visualize exactly what I want to do with it. I think that would probably be my most favourite part. Even though my pieces are very simple in its style, there is a lot of my time and energy that is invested in each piece. These pieces are made with a lot of love and passion and I feel very attached to all of it.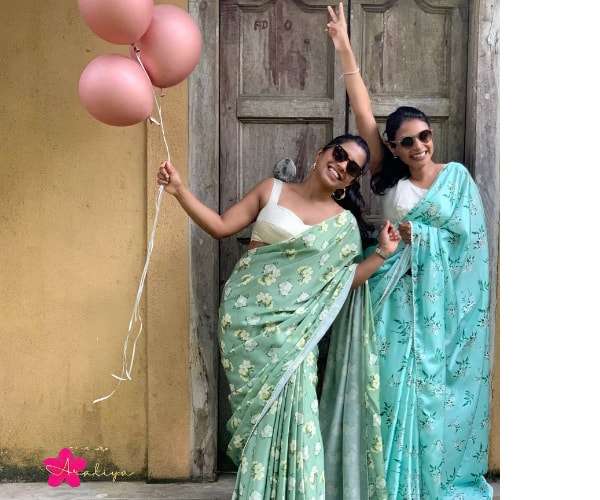 How do you want women to feel when wearing your clothes?
I love this question. I want women to be empowered by wearing my pieces. I want them to be confident in who they are and to experience that magical moment of loving how they look. For me, a saree can really do that.
When I started wearing sarees to work, it gave me a lot of confidence and I instantly noticed a difference in how people would respond to me! It really gave me a lot of confidence and made me feel good about myself. I want everyone else to feel the same way when they wear one of my sarees. To date, my favourite attire is saree. It's the reason I chose to start my brand with sarees and create pieces which are very simple so that it can boost a woman's confidence and help them to embrace their own beauty.