A designer who, thinks out of the box Amilani Perera is noted for her collections which are structured with elaborate details. Not for the faint hearted, Amilani's clothes make a statement and it's a bold one at that. A familiar face at CFW Amilani has always ensured her collections add drama to the runway.

What made you embark on a career in fashion?
I always wanted to be a fashion designer since I was a teenager. When I was selecting subjects for my A/Ls, I chose art, business statistics and economics, because I was adamant to become a fashion designer one day. It became one step closer to my dream. After I graduated from Lasalle College of the Arts in Singapore, I started my career at MAS Holdings for the amanté lingerie brand. Thereafter I was employed as a design consultant for Arvind Life Style Brands, Bangalore, India. While I was working at MAS holdings I decided to launch my brand and decided to apply for Colombo Fashion week. And once I got selected the rest was history.. These are the stepping stones that lead to my self-titled brand AMILANI PERERA.
How long have you been a designer for?
Including my time working at MAS Holdings and at Arvind Life Style Brands this will be my 10th year been a fashion designer.

What is your latest collection called?
'Allure'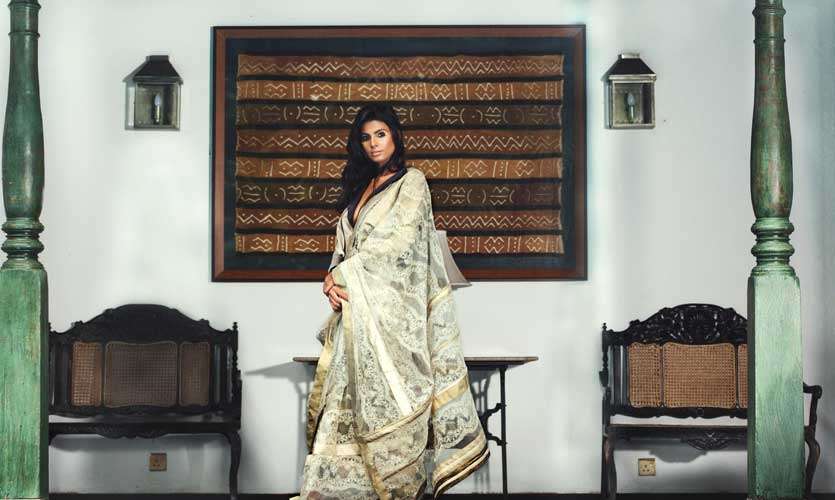 Describe this new collection?
"AMILANI PERERA is a brand for individuals and their unique lives, so when I think about the 'AMILANI PERERA' Woman, I don't envision one woman, but many. This eveningwear collection contains many silhouettes. Such as evening dresses, sarees, pants, rompers and even jackets where all type of women can pick and choose and style their look from the entire range.

What inspired this collection?
The inspiration behind this collection is focused on a 90's revival with a feminine edge. I wanted to take classic silhouettes and give them a new twist for dazzling nights filled with allure and beauty.

Where do you retail your stuff?
At THE DESIGN COLLECTIVE STORE ,Colombo 06 and at AMILANI PERERA Atelier , Colombo 05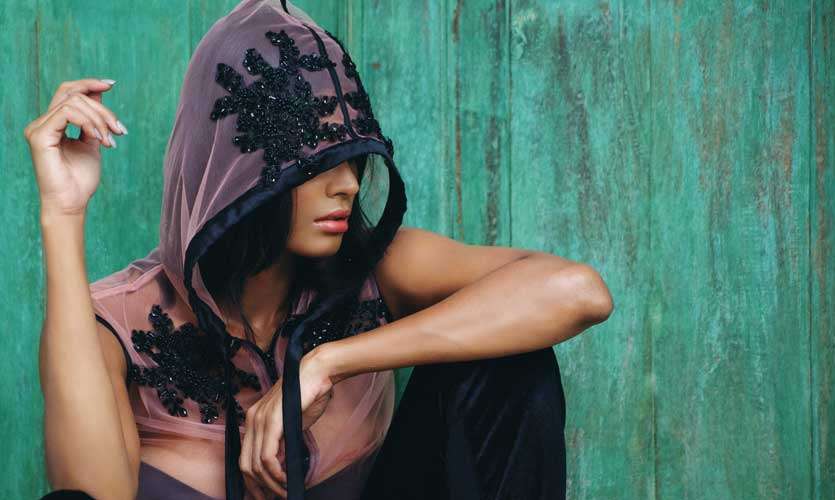 What are the challenging aspects of running a fashion business in Sri Lanka?
It's not always easy to find excellent and reliable craftsmanship sometimes which is extremely surprising considering the country we live in! People would rather work at a desk job than do hand embroidery or beading on a garment; they look down upon such work, which is rather absurd, considering that some of them are so talented.
A bigger challenge however, lies before me and that is in the form of a giant, centuries-old misconception that fabrics like pure silk, pure leather and such are to be prized above fabric blends. Personally, I prefer to work with vegan textiles, mainly focusing on organic cotton, linens, Peace silk and poly blend fabrics which feel good on the skin, are ethical and breathable and even my batiks are based on a cotton poly mixed fabric. I feel that the global fashion industry is still rather dated in their approach to fabric choices. We have found ways of going green and ethical in other aspects, but when it comes to fashion, people still demand pure silk, pure leather, real fur, python skin, etc. and most of us either don't understand the process behind it or don't stop to think how animals are tortured just so that we can wear something we perceive as high fashion. The uglier side of it is still swept under the carpet and more of us need to look beyond these norms and promote ethical fabrics in fashion and with today's technology, it's not impossible. Perceptions are changing but I feel that much more effort can be made and I believe at some point in time, my voice and other similar voices which are speaking out against these norms will be heard and I intend to keep doing what I can to make a change that will benefit not only us but our environment as well.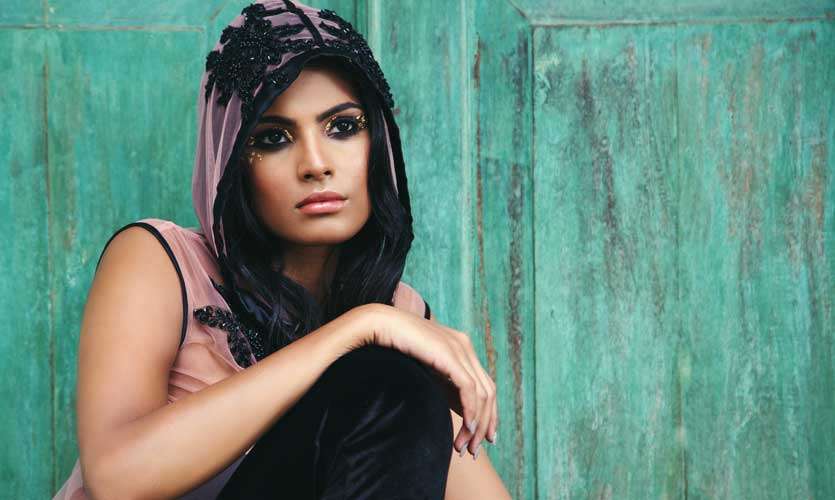 What is your top fashion tip?
Stay true to yourself in whatever you wear! It'll show-through ! Choose the trend works best for your personality.

Where do you like to shop in Sri Lanka?
My favourite places would be The Design Collective, PR, and you'll catch me running around in Odel as well! =)

Fashion prediction for next season?
Pleated knits will be a definite trend for next season.

Who would you like seeing dressed in your creations?
Jessica Biel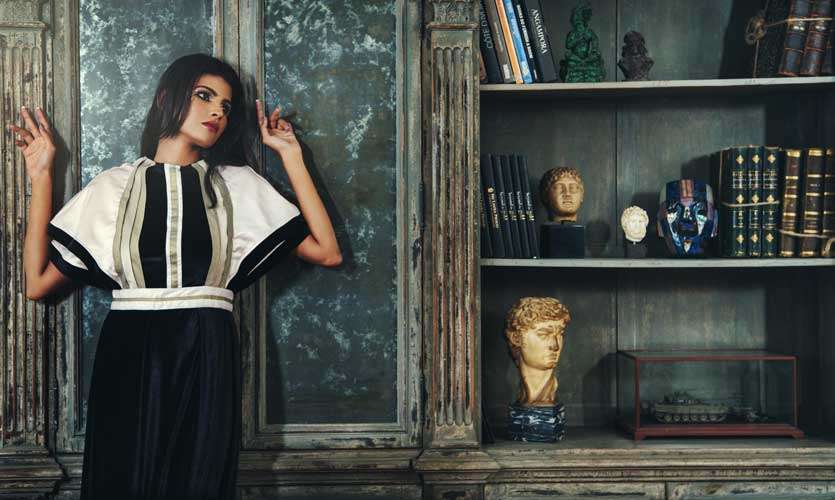 What's the best way to accessorise your clothes?
If your dress or ensemble look is loud it's always best to go minimal or no accessories at all. However if your dress or ensemble look is simple you can always play with your accessories!