Having emerged silver and bronze medalists at the world choir games in 2010, the gifted local Boy Band "Voice Print" needs no further introduction. They have been an iconic name in the Sri Lankan music industry and have been mesmerising Sri Lankan music lovers with their harmonic voices since 2006. Their most recent concert "Replay" was held successfully, on Saturday the 26th at the Viharamahadevi Amphitheatre, and the turn out was proof of this.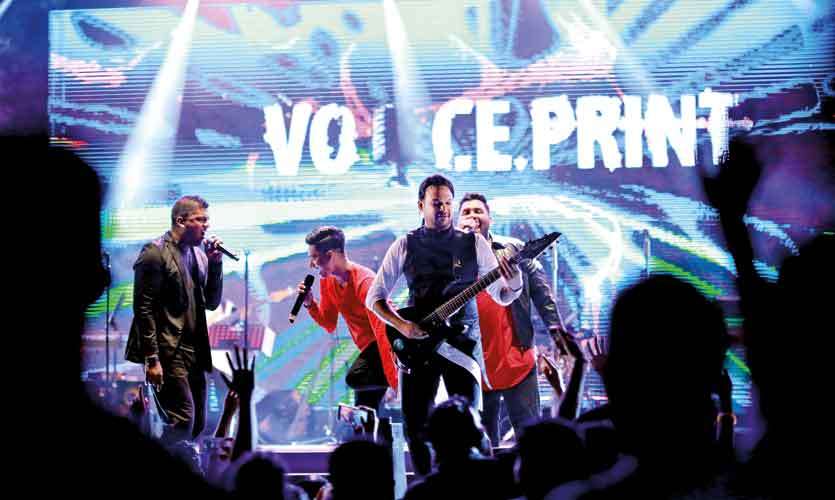 Focused on reliving the melodies of iconic boy bands in the music Industry "Replay" featured some amazing songs from bands like The Beatles, The Backstreet boys, All-4-one, The Temptations and NSYNC, just to name a few. Although the show started almost an hour after the stipulated time the boys were received with great excitement from the crowd and Voice Print certainly did not fail to deliver an impressionable performance that left everyone in good spirits throughout the duration of the show.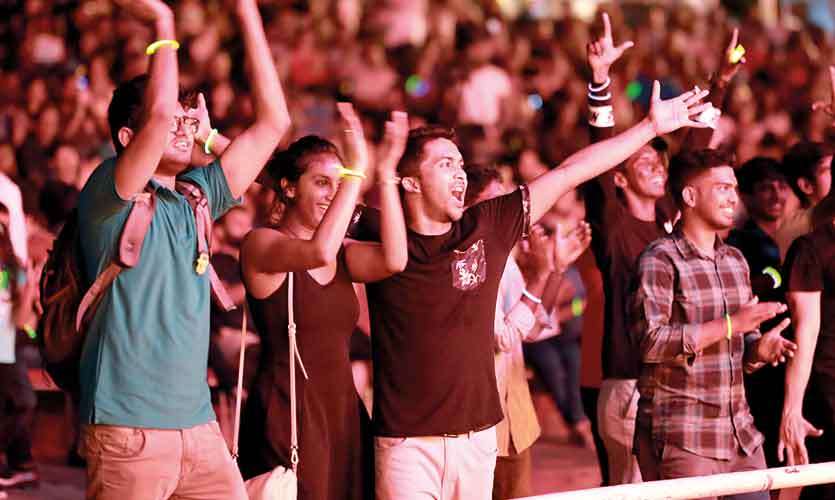 There was a collective feeling of nostalgia when songs such as "I want you back" "I'll be loving you forever", and "Here comes the sun" were played, reminding us of an era of music that can never be forgotten no matter how old it gets, due its timelessness that withstands the changing music trends even now. I particularly loved their acapella covers of "Yesterday" by The Beatles, and of "My Girl" originally sung by the boy band The Temptations. Although it began to rain mid concert this did not stop the band from putting on a spectacular show and keeping the energy up right to the end. The seating arrangements were clearly not needed as everyone was on their feet dancing away to the melodies of iconic musicians that Voice Print was re-creating. "I want it that way" and "That's the way I like it" were two of my favorite versions performed by Voice Print, not just because of their ability to be so vocally insync and harmonious, but also their movement and interactions with the fans.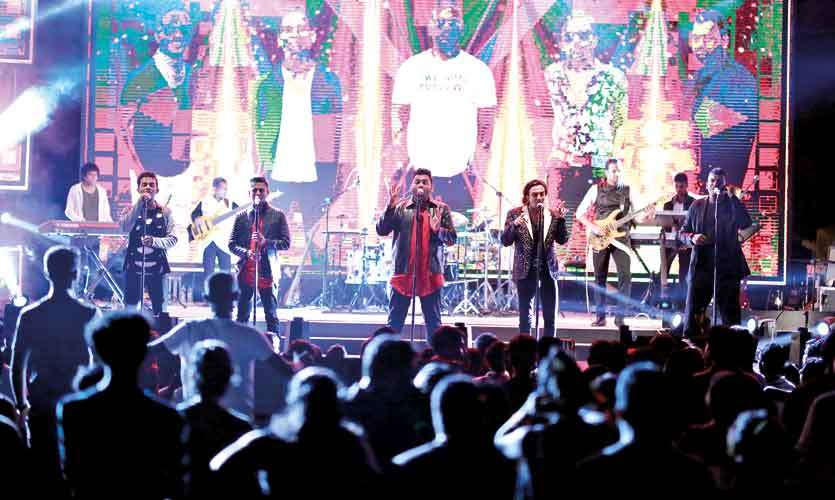 Overall, it was a great concert and Voice Print certainly showed us why they are considered to be one of the best leading boy bands in the current Sri Lankan music industry. It is difficult to make a name as an acapella group in an industry that is rapidly growing in its competitiveness, but they have proven themselves as established musicians that have the potential to branch out with their talents, not just in our country. While wishing them all the very best in their careers, we are hoping to catch them in concert in the near future, once again.
Pics by: Damith Wickramasinghe