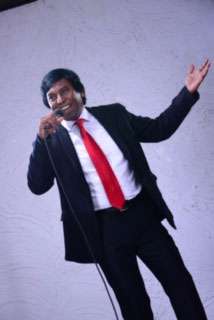 Rukshan Perera is preparing for his annual concert for the 10th straight year (Rukshan Perera Live In Concert 10) to be held at Bishop's College Auditorium on 16th Feb 2020. According to Rukshan, this will be his last concert of this particular series, and will include some new creations!!
Rukshan's concerts are always for a deserving charity, and this year all proceeds are in aid of Cerebral Palsy Centres in Jaffna and Kurunegala affiliated to National Centre for Cerebral Palsy and Other Developmental Disorders.
As one critique said, "Rukshan's show is like opening a treasure box - each song is unique and full of surprises". Rukshan is one of the few musicians in Sri Lanka who composes, sings, plays solos on piano, guitar and percussion to entertain the audience with his creative compositions – songs for Sri Lanka, promoting important social values, unique musical arrangements and fun acapellas. Known as the Sri Lankan Scat Man (well you must watch him scatting on stage) Rukshan has something for everybody!! Apparently, this year he has many surprises for you as well!!
Tickets will be out starting January 14th, and will be available at T-Lounge (Arcade Independence), Brew (Flower Road), "Swashakthi Bakery & Tea Room" (adjoining K-Zone Moratuwa). Call 0773057220 for more information and to get your tickets delivered.