The final day of HSBC Colombo Fashion Week 2020 drew to a close at the Hilton with a large number of fashion aficionados turning out to support the red-letter event in Sri Lanka's fashion calendar. Several of Sri Lanka's leading designers presented collections which were diverse in design.
The Old Railway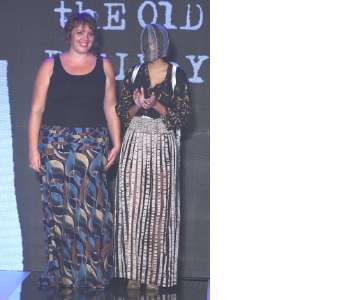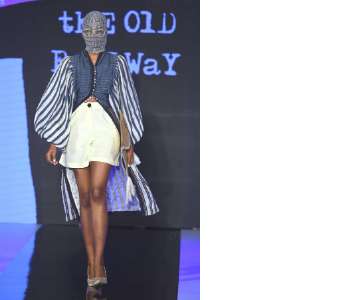 Galle based designer Catherine Rawson is known for her eclectic outfits. Using vintage fabrics donated a fellow Galle resident the fabrics used range from chiffon to linen and raw silk to viscose all different but complementing each other perfectly. The collection featured a range of separates which will work well from the cocktail circuit to a festival. Hippy silhouettes adorned with bold prints paired with flawless cuts helped to make this collection more relevant now than ever.
Amilani Perera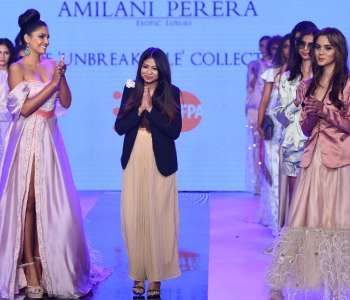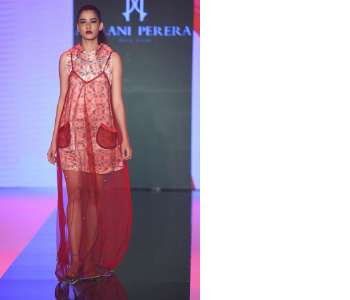 This year, in partnership with the United Nations Population Fund (UNFPA) in Sri Lanka, the fashion brand 'Amilani Perera' showcased a unique collection that uplifts and empowers women who have faced domestic violence in Sri Lanka. The Collection, 'UNBREAKABLE', stays true to Amilani Perera's vision for the brand, which is to provide the wearer with a truly unique garment and to give back to society. With hand paintings by Amilani transformed into prints to lush dyed silk ombrés, and through the intricate pieces being brought together by survivors of violence, the collection is a display of intense emotions brought to life through a meaningful colour palette. Short flirty dresses vied for attention alongside sheer caped tops paired with cigarette pants. This collection bore all the hallmarks of Amilani's inimitable style.

Kamil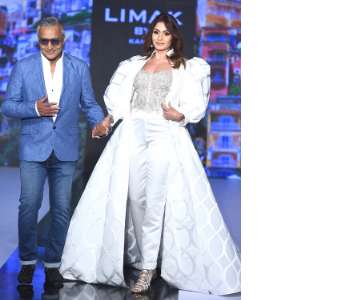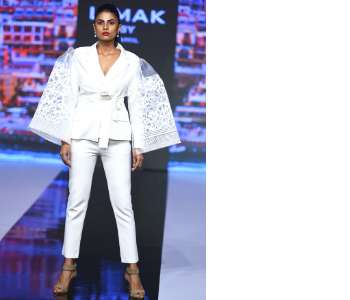 In a response to the pollution that has beset the environment, Kamil's collection titled Purity collection showcases what purity should be and could be if we all take the destruction of our environment seriously and bring it back to its former splendour. Elegantly tailored outfits in crisp white with accent colours of mint helped Kamil create a dramatic entrance on the runway. Eye-catching statement sleeves made this collection stand out. Exquisite crisp white lace printed net and embossed prints added to its aesthetic appeal. In crisp white, a multitude of features created sensual and romantic looks.
Jaish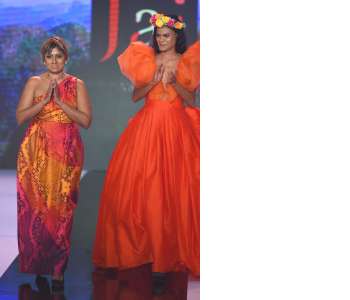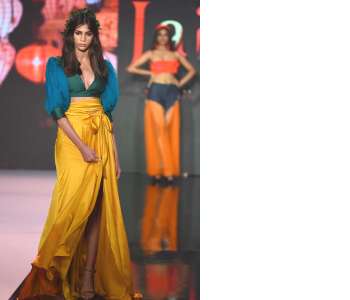 It was a riot of colour when Jaishree presented her collection in typical jewel-box colours. Jumpsuits and mini dresses with oversized bustle bows and hot pants with a billowing cape and saree formed the mainstay of this collection. Deriving inspiration from the preserved ancient trading port of Hoi An, Vietnam the collection encapsulates elements of saffron yellow French colonial structures, speckled with flickering lanterns of Fuchsia and the emerald green rice fields. Navel grazing necklines added an element of daring to the collection while the puffball dresses with endless volumes, gave a nod to Madame de Pompadour.
Meraki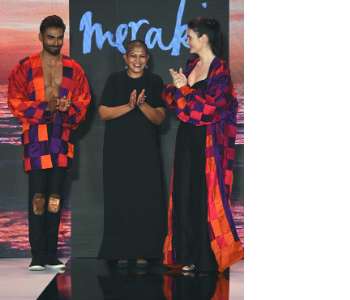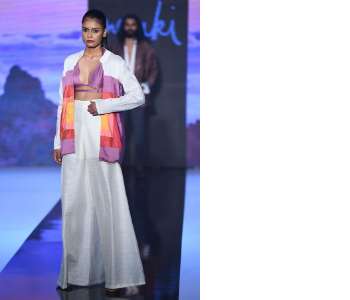 Designer Sharmilla Ruberu draws her inspiration for this season from the artist James Turrell and his work of 'Sky spaces'- He is an artist who triggers a very personal sensory experience where the viewer becomes 'The Artist'. The collection of men and womenswear had an aura of delicateness largely due to raw silk strips woven with engineered precision to create oversized jackets and formed the focal point in some of the dresses. Silks were printed in delicate shades which helped inject a vibe of simplicity to this lovely collection in rich colours of orange eggplant and red.
Charini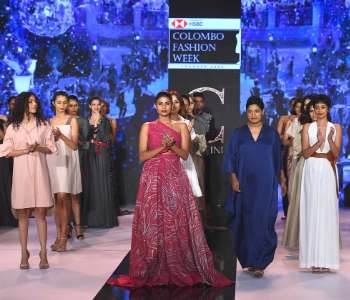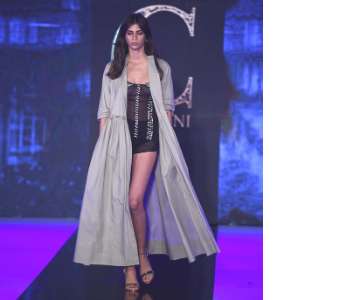 Closing the show on the final day of Colombo Fashion Week Charini presented a functional collection of everyday wear. In the main, this collection comprised belted dresses shirt dresses jumpsuits and saris. However, she did include a few glam dresses with navel grazing necklines and sarees to show her versatility as a designer. The collection was designed and manufactured with responsibility in fashion in mind and uses batik craft and timeless versatile design which will prolong the lifetime of each garment. Clothing for the everyday. The clothing you want to wear. Refined, classic and purposeful.
Indi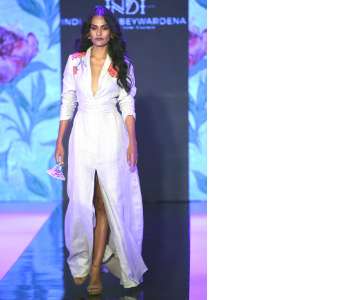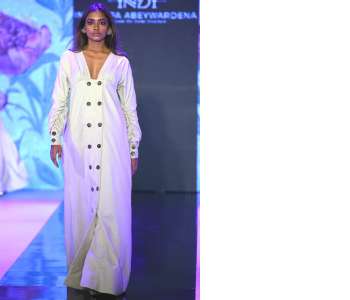 Indi's collection embodies the CFW tag of Responsible fashion. She delivered a sustainable fashion collection representing her signature sophisticated look and feel. Using eco-friendly textiles from organic cotton, organza silk and linen the collection featured hand-painted floral patterns (Using Earth Pigments and Soy Milk), easy effortless silhouettes and flowy dresses, sheer fabrics, shirt collars, billowing sleeves and ruffs.